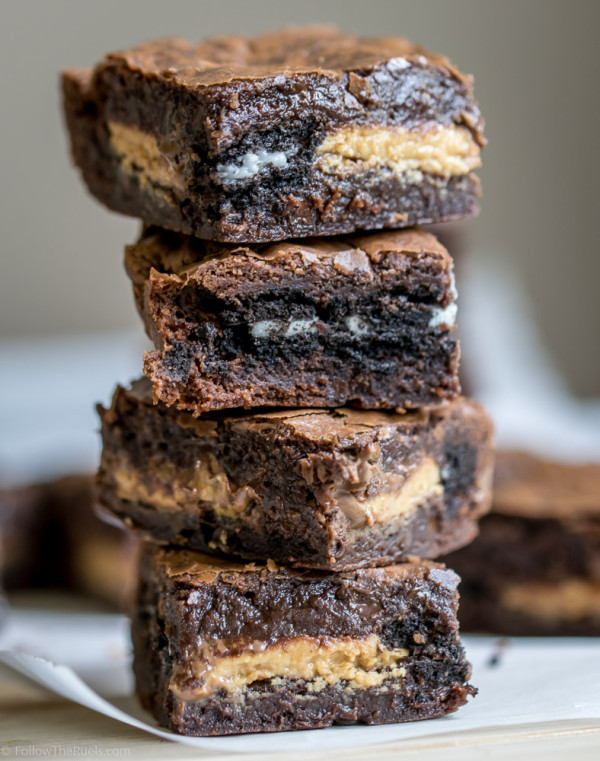 Have you guys heard of the slutty brownie (variations here, here, and here)? If you haven't, you need to acquaint yourselves quickly! It has been called, by some, the best brownie ever. Well, that may be true, but I would like to throw my brownie into the competition. This is my version of the slutty brownie. Instead of a cookie dough base, this is 100% brownie loaded with whole Reese's Peanut Butter Cups and Oreos. So I will lovingly refer to it as the Loaded Brownie.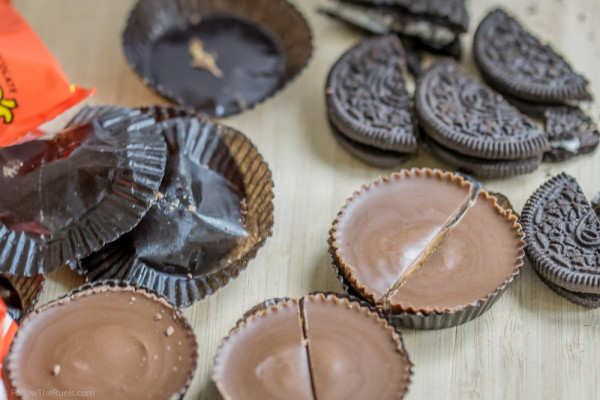 To make these brownies, all you need is your favorite brownie recipe or mix (confession: I used a brownie mix) and some leftover candy and Oreo's. I used peanut butter cups because…well, just because. Who doesn't like chocolate and peanut butter?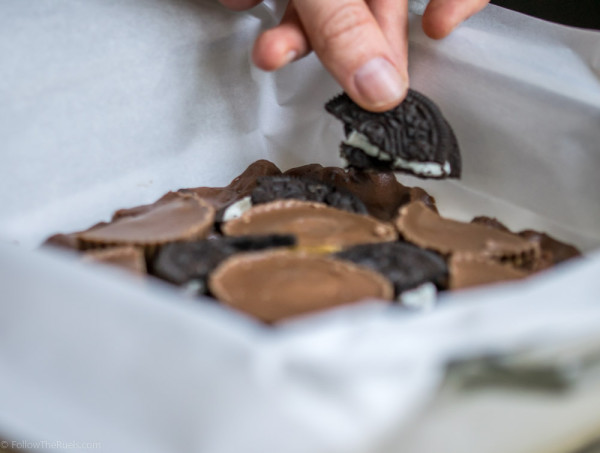 I cut each peanut butter cup and Oreo in half and placed them on top of half of the brownie mix. I wanted to ensure that each brownie would have both pieces of Reese's and Oreos. I topped them with the rest of the brownie mix and baked according to package directions.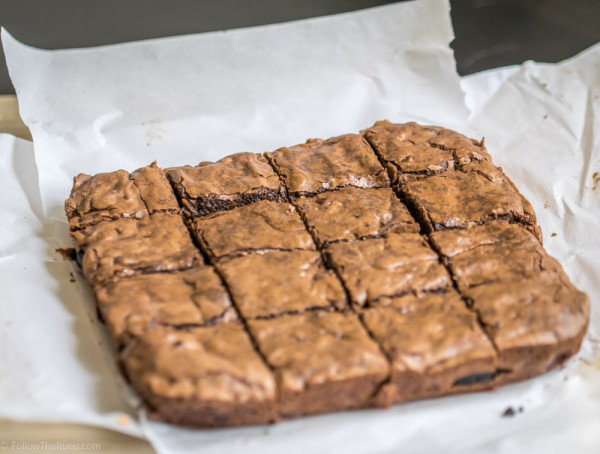 I found that these took a little bit longer to bake because they are thicker than normal, but if you like fudgey, gooey brownies, then don't worry about the extra time.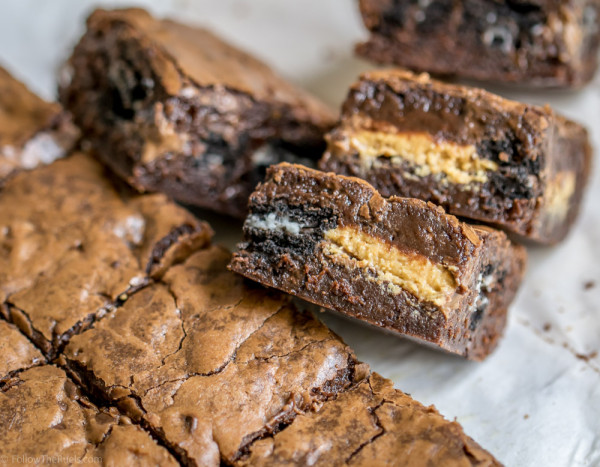 It took every patient fiber of my being not to cut into these brownies immediately out of the oven. And I clearly didn't wait long enough because the chocolate was still melted inside….but OH MY GOSH…how could I resist?! This brownie is simply amazing! Don't believe me? Well, don't take my word for it, but take my sweet coworkers word for it. A little old man on my floor who I rarely see, let alone talk to sent me an email to tell me this was the best brownie he's ever had. Proof!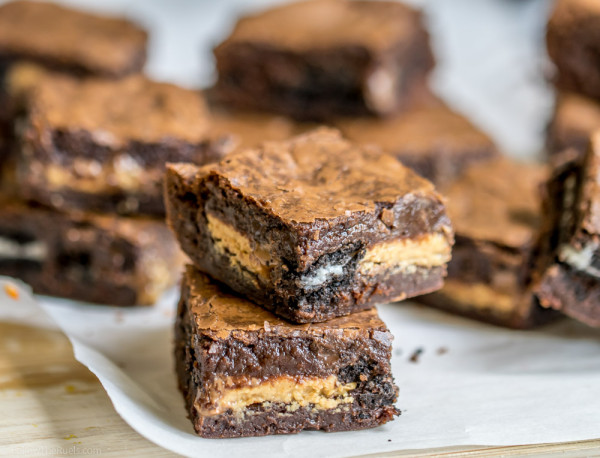 And he's not wrong. It's the best brownie I've ever had! So if you have any leftover Halloween candy (wait, whats that?), make these brownies. Load them up with Reese's, Oreos, Snickers, Rolos, Twix, or whatever chocolaty candy you like best.
[yumprint-recipe id='72']