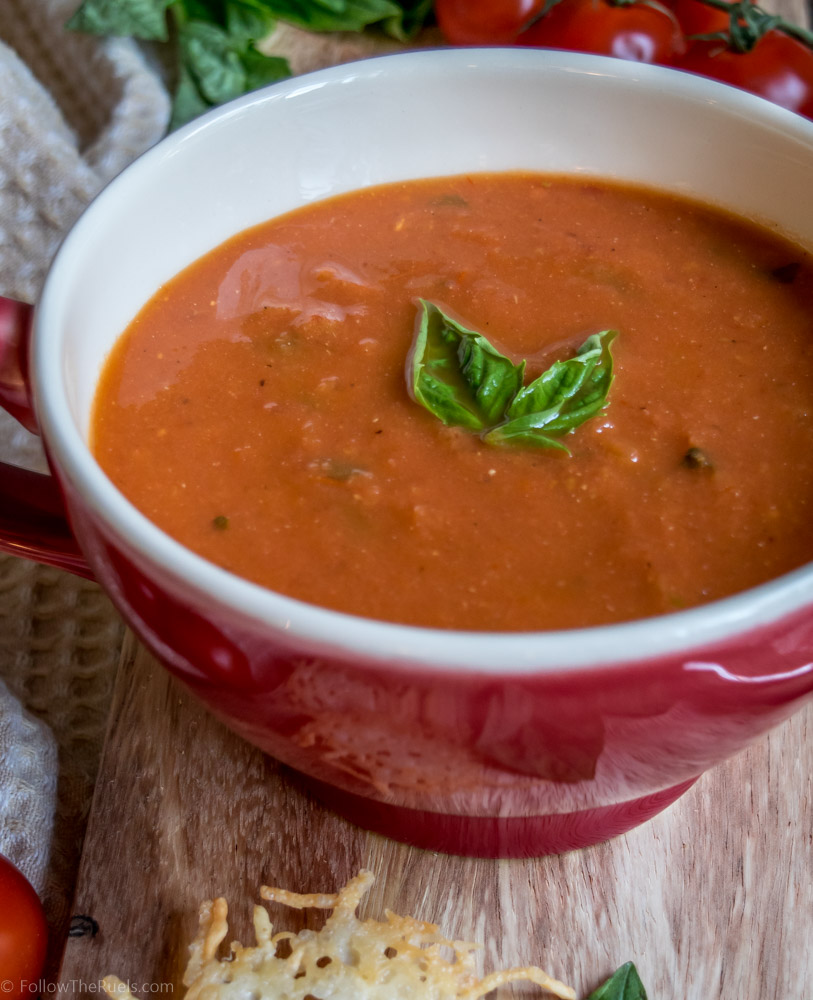 I continue my soup obsession (see here, here, and here) with this delicious bowl of tomato soup. This obsession is real, people. Vegetables need to be on alert…I may roast you and puree you and make you into a yummy soup. I'm looking at you Sweet Potato!
But really, to me tomato soup is one of the most comforting dishes during the Fall and Winter. Pair it with a cheesy grilled cheese sandwich and I'm in heaven. I prefer my tomato soup on the creamier side, which in most cases means adding heavy cream. Tasty, but not super healthy. To lighten this soup up but keep the creamy texture, I added in Greek yogurt before I pureed the soup. It added richness, balanced the tartness, all without adding fat.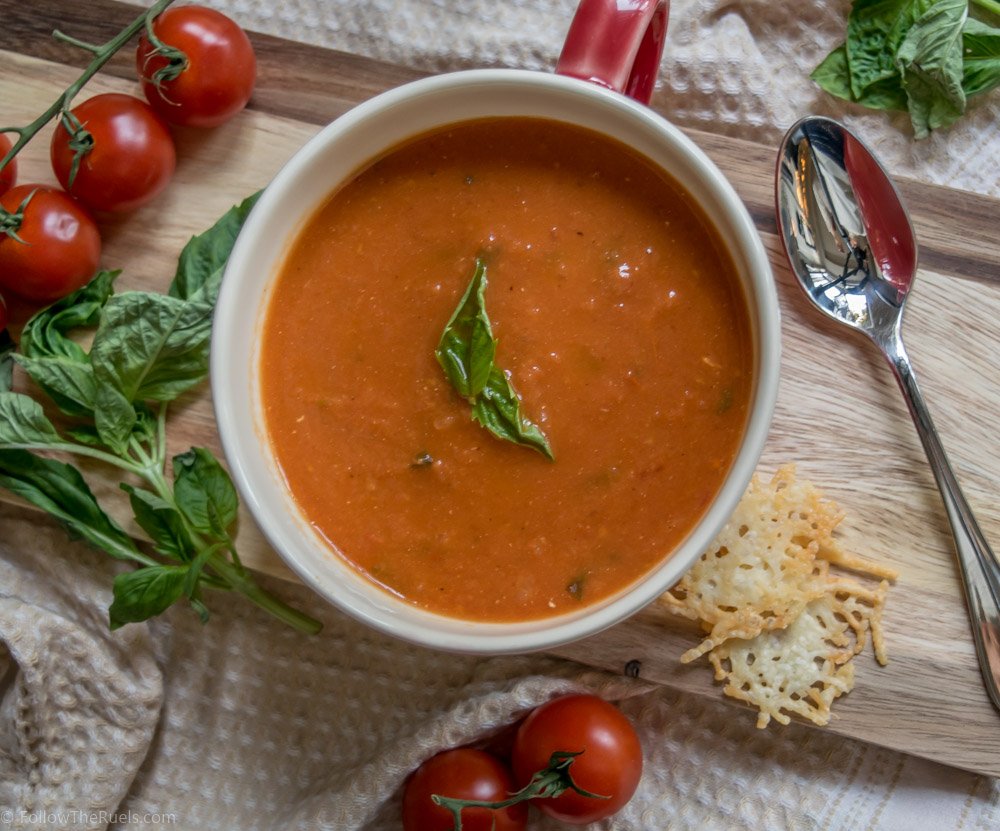 To make this tomato soup extra flavorful, I roasted the tomatoes and garlic in the oven before adding them to the pot with sauteed onions. I love the flavor of roasted garlic! It takes away some of the bite that raw garlic can have.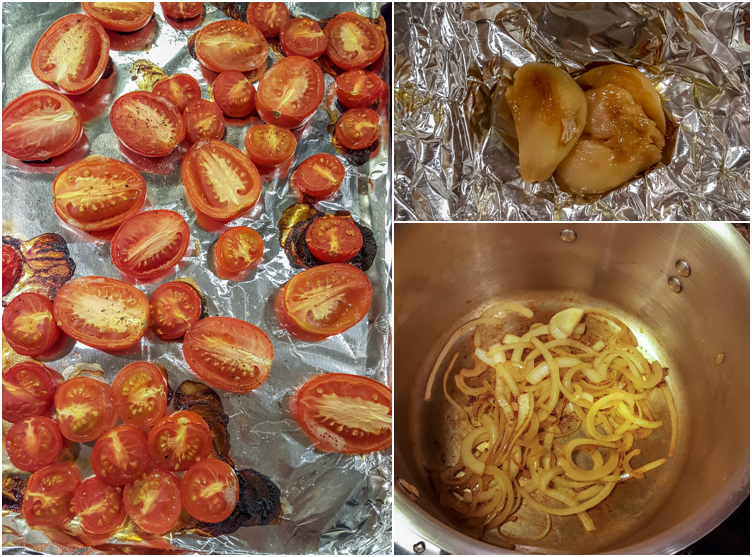 Once everything gets added to the pot, the immersion blender makes it easy to puree. If you don't have an immersion blender, you can blend everything in a blender first then add it back to the pot to boil.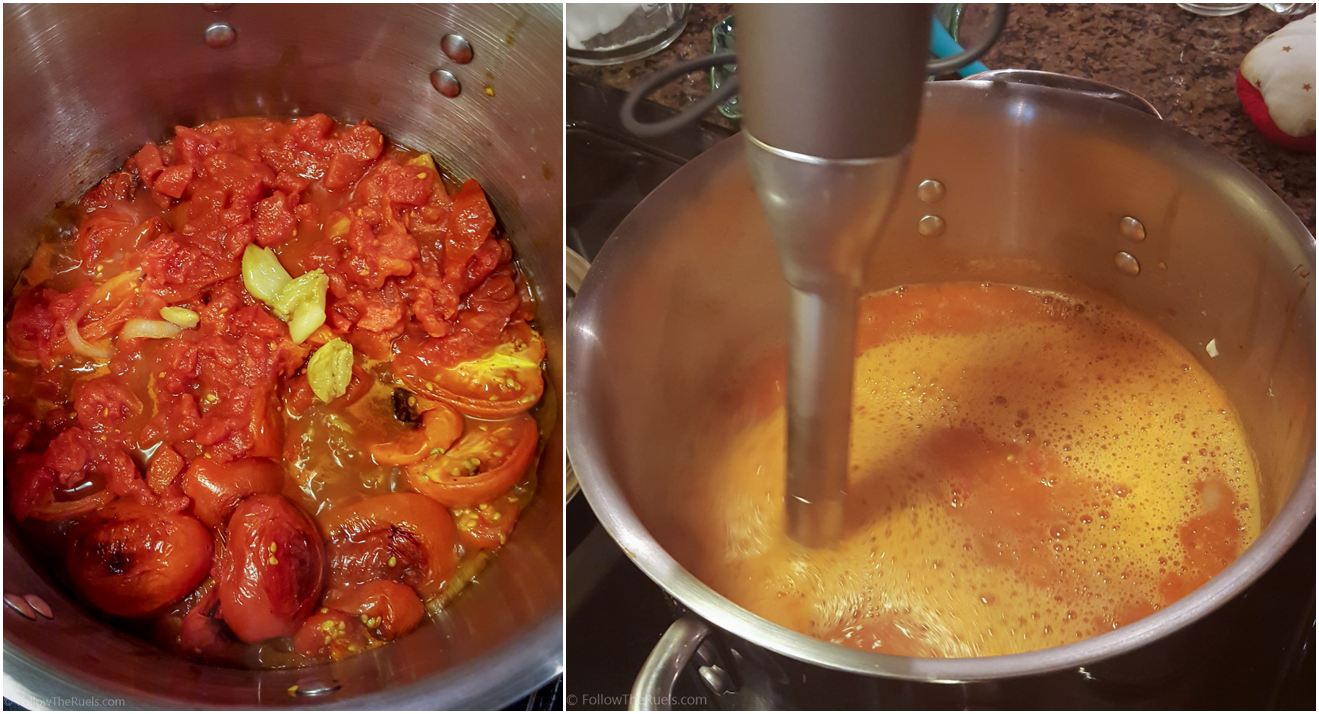 It's that easy. Roast. Blend. Boil. Serve. Okay, there might be a few more steps in there, but not many!
For the sake of being healthy, I did forgo the aforementioned grilled cheese. But I did't want to skip the cheese altogether. Instead I made little Parmesan crisps to serve on the side. These were so easy to make! Make little piles of shredded Parmesan on a baking sheet. Bake at 400 degrees for 5 minutes. Boom. Done!
Hope you make this recipe next time the weather just makes you want to stay inside and watch Netflix all day.
[yumprint-recipe id='73']