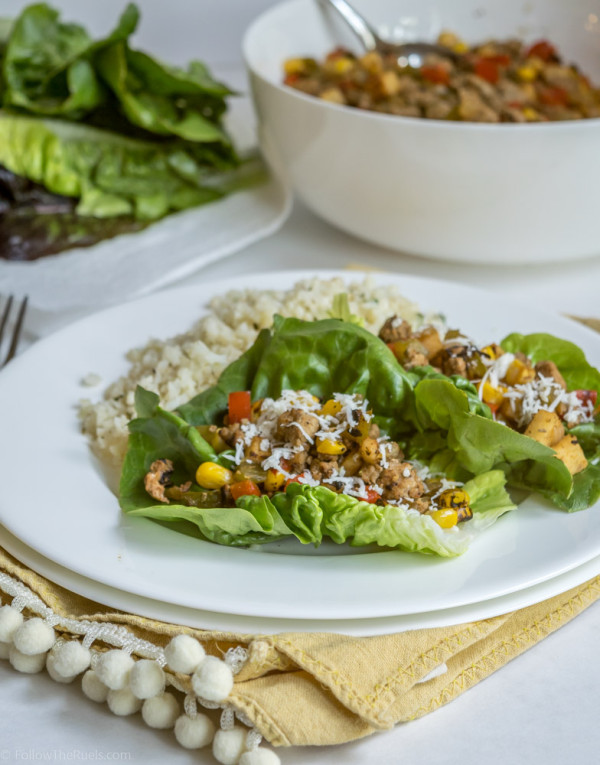 What I find rather ironic is that the girl who loves to bake cookies and cakes and other carb-loaded sweets, actually tries to eat a low-carb diet on most days. Sure, I may be a hypocrite, but I guess if I'm going to eat a carb, I would prefer it to be in the form of a cookie.
Lettuce wraps are one of my favorite ways to eat low-carb (or Paleo, if that's your thing). They don't make me feel like I am depriving myself. Instead I just make sure I pack the filling with lots of great flavors and spices to make that the star of the show. This Mexican turkey filling is packed with bell peppers, onion, roasted corn, jimica, garlic, cilantro and pretty much all of the major Mexican spices.
To keep the whole dish low-carb, I paired it with cilantro-lime cauliflower rice (actually not that low carb, but at least its a veggie!). To make my life easy, I used frozen riced cauliflower that I find in the freezer section of my local Trader Joes. But you can easily make your own.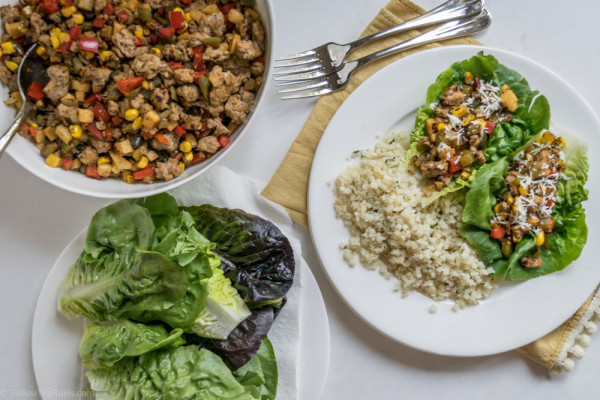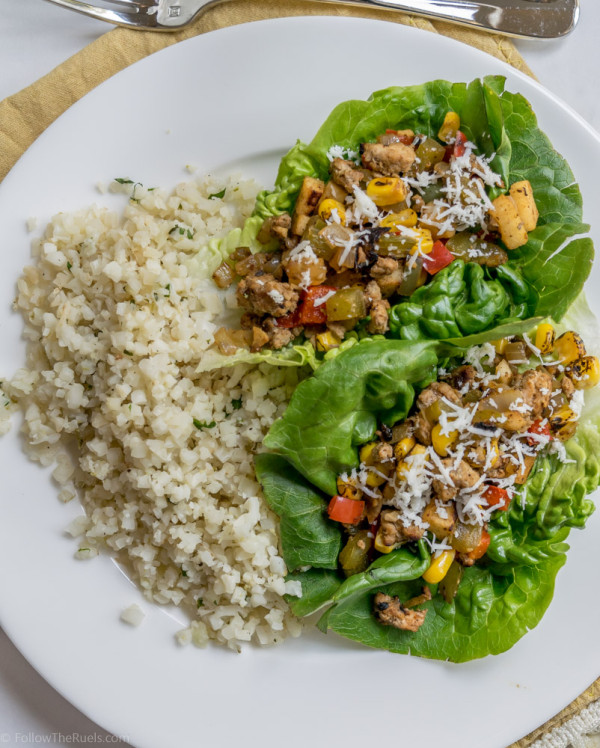 I promise, you won't miss the carbs!
[yumprint-recipe id='61']