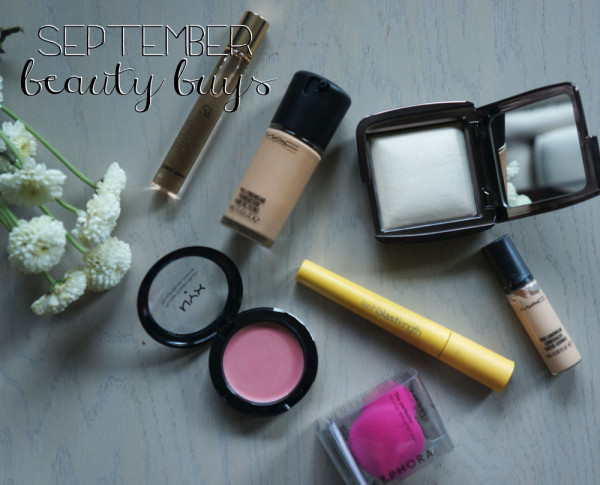 First of all, can I just say, I can't believe it's October!! I probably say that about every month, but seriously….the year is almost over.
But it's probably good that September is over. I spent a lot of time in Sephora, Ulta, and the beauty aisle of Target. I'm not quite sure why, but I bought a lot of beauty products last month. It might be because we are moving into Fall, so I needed to replace some of my Summer stand-by's. But either way, I wanted to share with you some of my recent beauty purchases.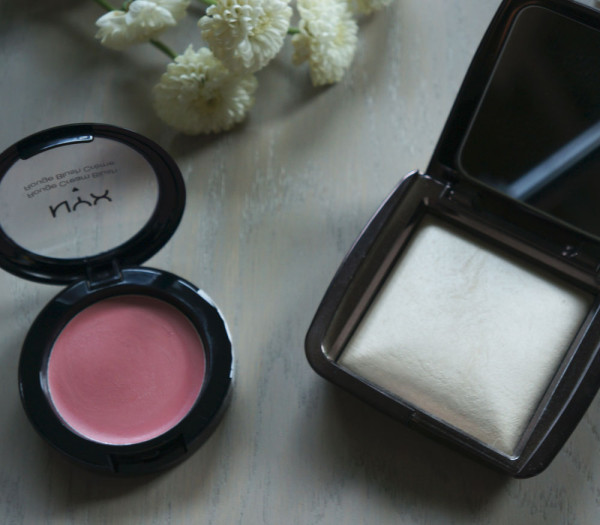 Two of my favorite products of the bunch are the NYX Cream Blush in Boho Chic and the Hourglass Ambient Lighting Powder in Diffused Light. I prefer cream blushes no matter the season since they work into the skin to look so natural. This NYX blush is a beautiful color and the formula is really nice. Some cream blushes just sit on top of the skin, but this one really blends in beautifully. As for the Hourglass powder, I can't say anything that hasn't already been said, but it is a miracle worker. I use this powder to set my under eye area. It doesn't cake up my make up and just provides a subtle highlight.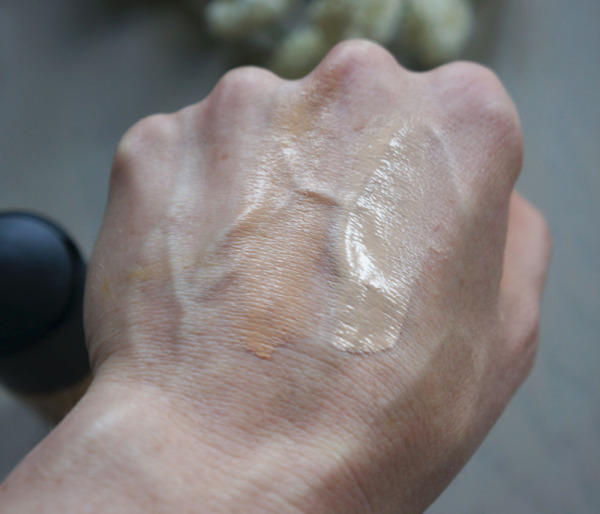 My next two favorite buys are the Mac Pro Longwear Foundation (NC 20) and Concealer (NC15). I love my current favorite Mac foundation, Face and Body (N2), but am looking for something with a bit more coverage for Fall. The Pro Longwear is the perfect solution. It provides medium to full coverage and doesn't dry out my skin. The concealer is just as great. It provides great coverage without creasing too much. I got mine in a shade lighter to highlight my under eye area and to act as a bit of a highlighter when contouring.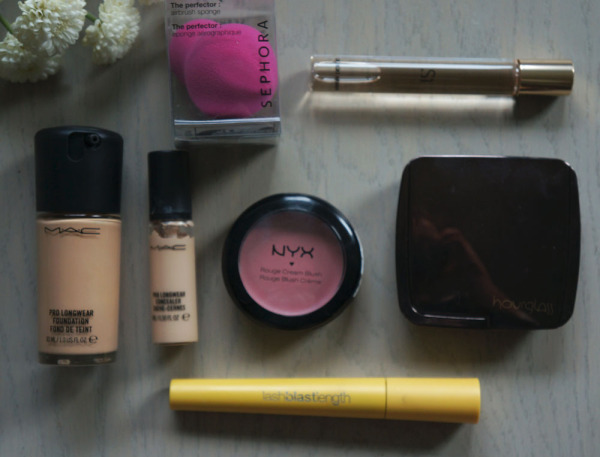 A couple other things I bought this past month were Sephora's version of a Beauty Blender, the new Si perfume roller ball, and Covergirl Lash Blast Length mascara. I am actually not too fond of the Sephora Beauty Sponge. I bought it because I wanted to try a cheaper version of the Beauty Blender (I have had to throw away my third one because of mold!!), and that is exactly what I got. It is very dense, so it doesn't have the same kind of bounce as the BB. And I don't think it blends makeup as nicely.
One that I am very fond of is the Giorgio Armani Si Rollerball! I love the vanilla-based fragrance. It is warm and sweet and perfect for Fall. I don't wear a lot of fragrance, so this is perfect for me. It's not too overpowering, plus the roller ball makes it easy to apply without over-doing it.
I can also say the same for the Covergirl Lash Blast Length mascara. I have a very VERY similar YSL mascara last year, which was much more expensive. I am all about finding a cheaper alternative that is just as good, if not better. The Covergirl Lash Blast is the perfect every day mascara. Provides a little extra length while still looking natural.
So, what were some of your favorite beauty purchases last month?