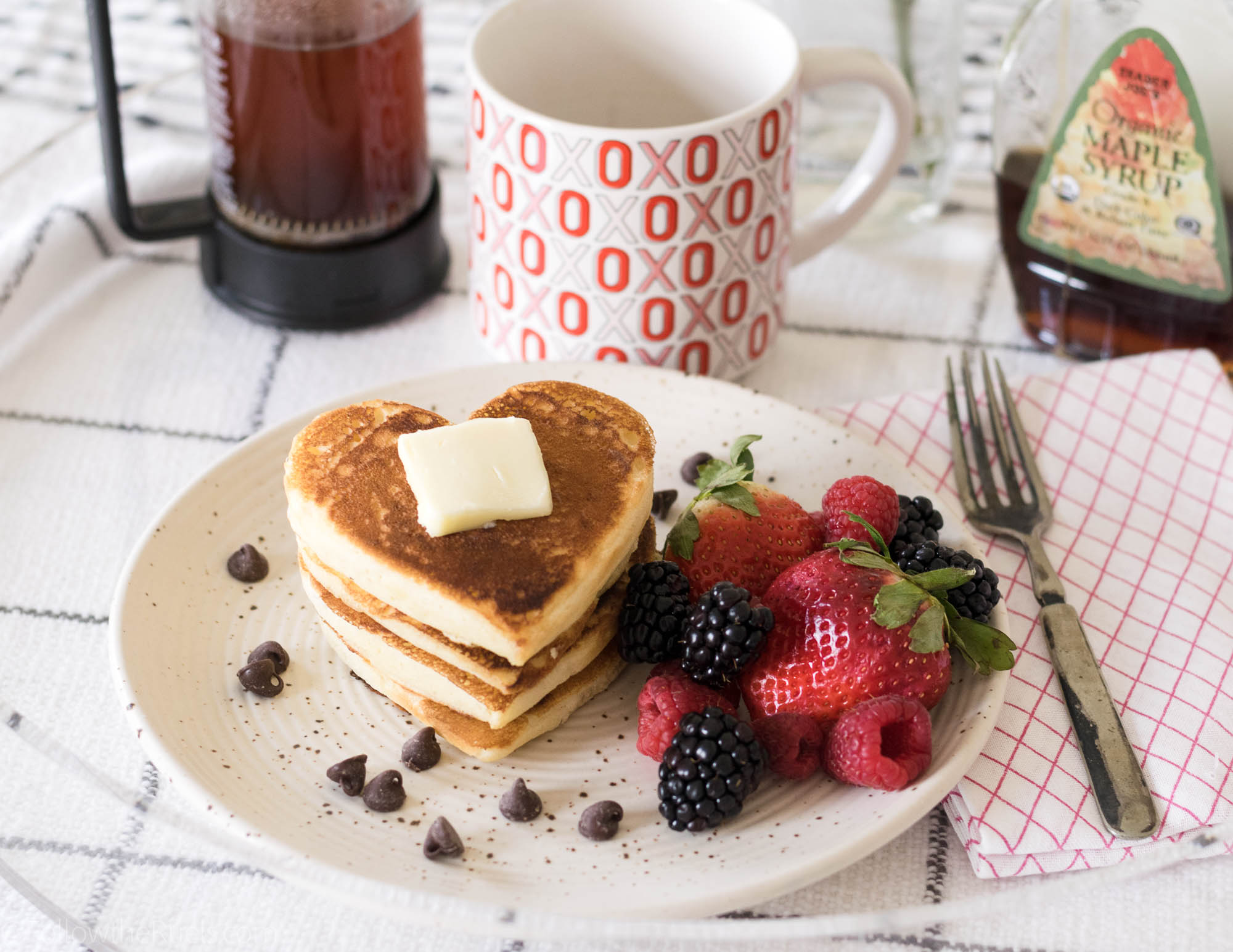 Who doesn't love breakfast in bed!?
I'll tell you who. Me and my husband. So unromantic, I know.
He doesn't like breakfast and I don't really like to hang out in bed in the morning. Once I am up, I am up and ready to go.
But this post isn't for us, it's for all of you romantics who like to treat your significant other to a well-deserved breakfast in bed. And what better breakfast in bed than heart-shaped pancakes?
What You Will Need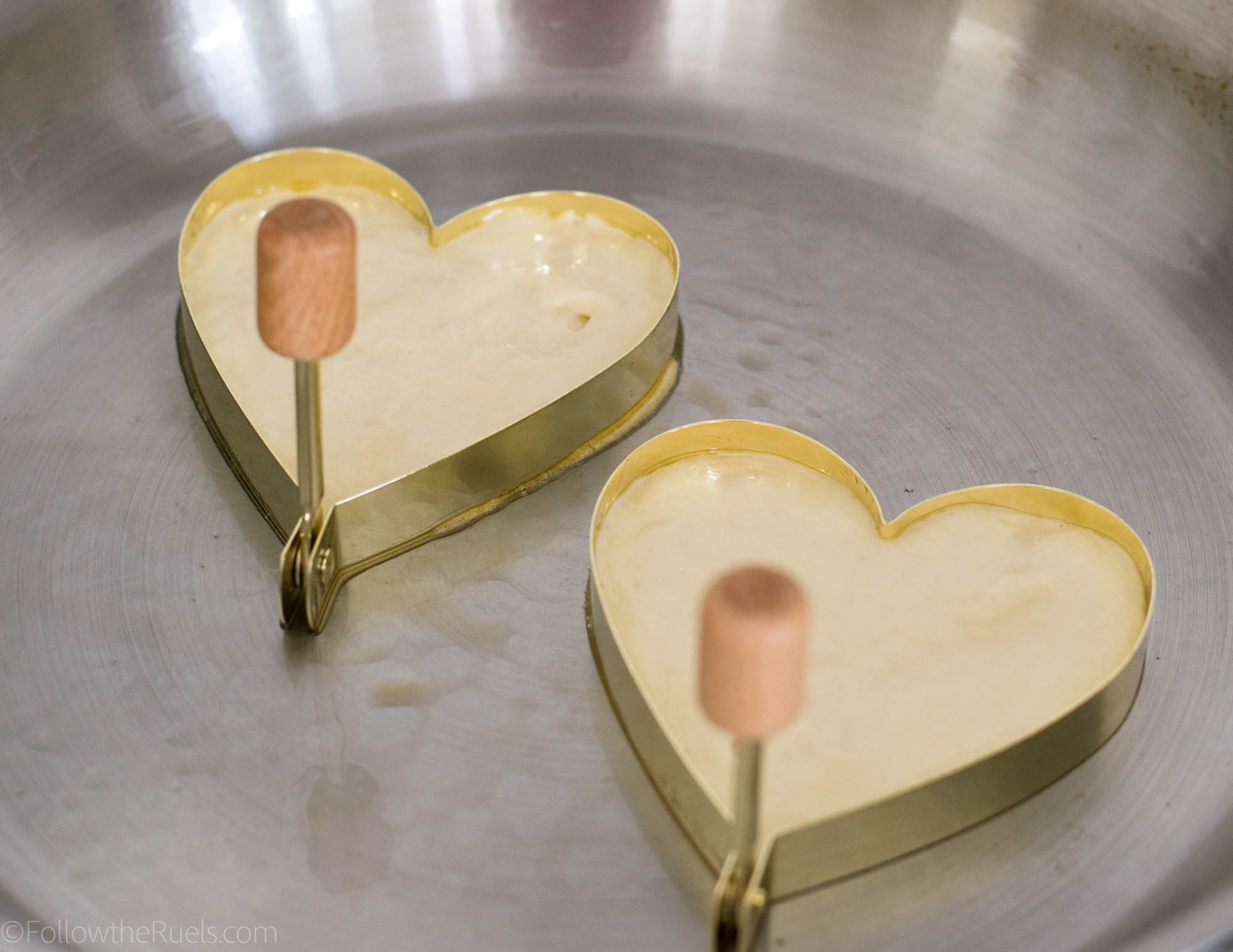 To make heart shaped pancakes you will need one of two things: either a pancake mold (preferred) or an uncoated metal cookie cutter (proceed at your own risk). I highly recommend you go with the former. Run to Target right now, pick up this pair of pancake molds, and thank me later.
You will also need some pancake batter. Duh.
Of course, you can make your pancake batter from the boxed-mix (nothing wrong with that), or you can make my recipe below. This is a recipe I have been tinkering with for a while and makes the fluffiest yummiest pancakes ever.
But that's just my opinion.
How to Make The Batter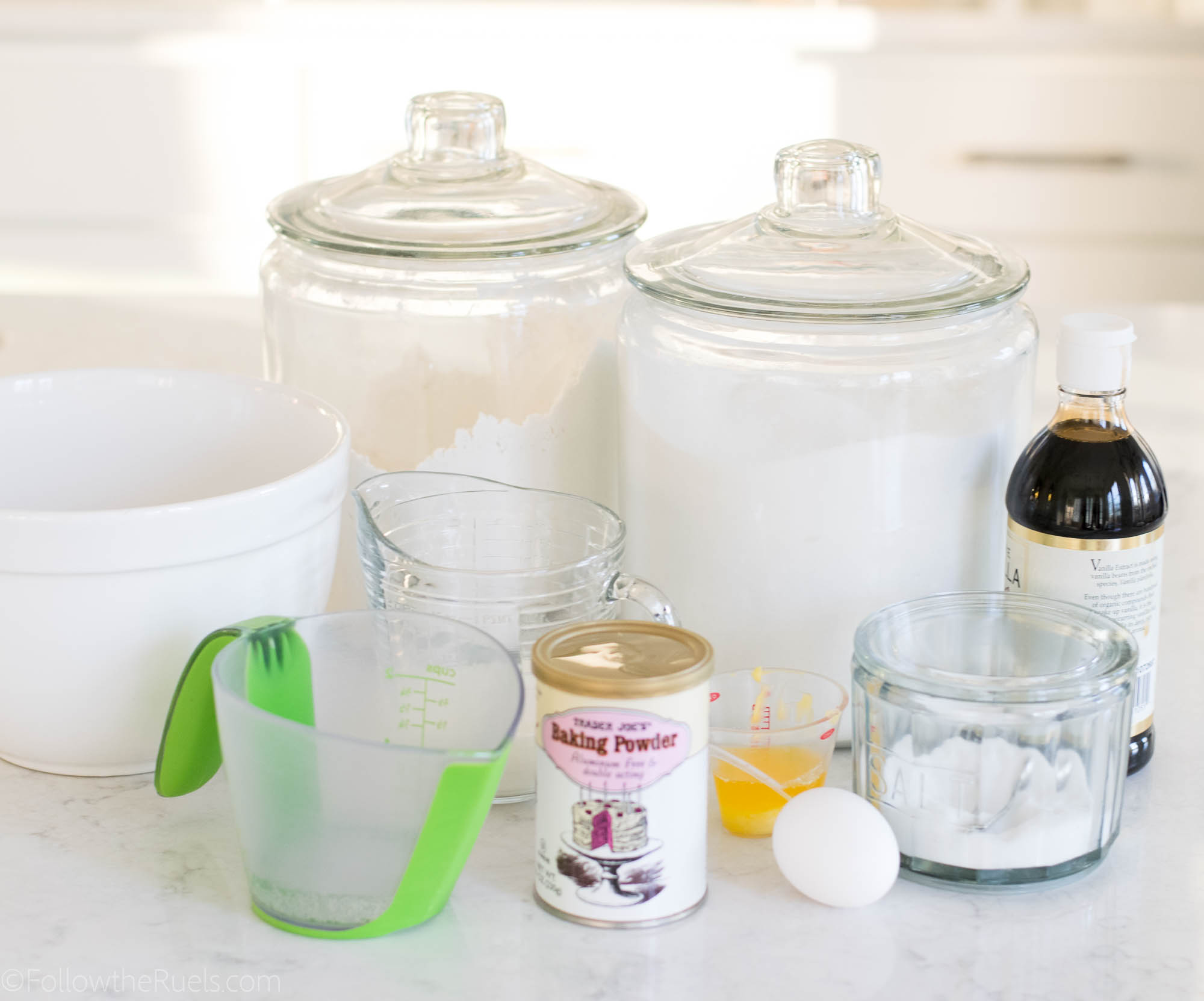 This pancake batter recipe is pretty standard, with one exception. But I'll get to that in a sec.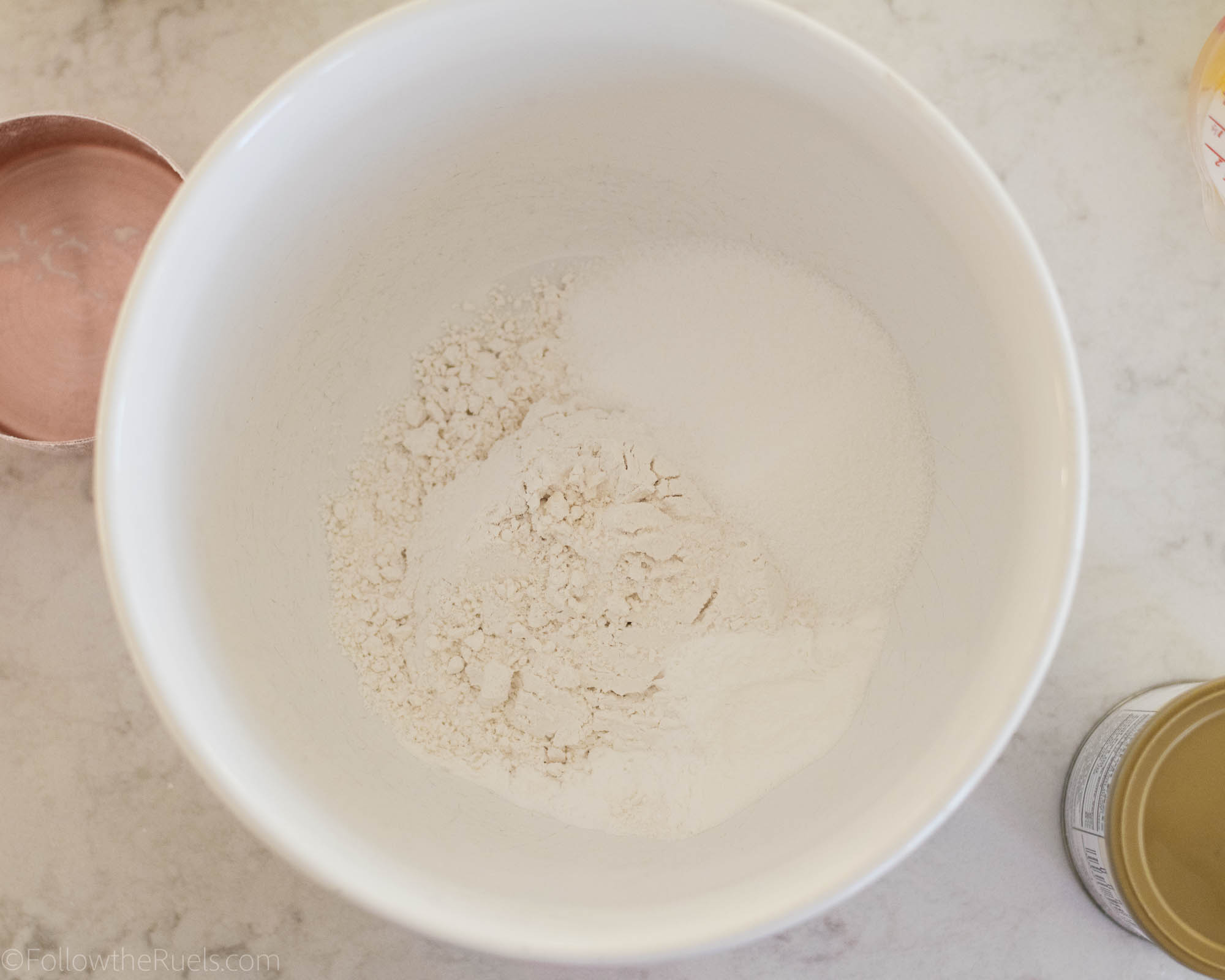 Start by mixing together all the dry ingredients: flour, baking soda, sugar, and salt. Then mix together all the wet ingredients.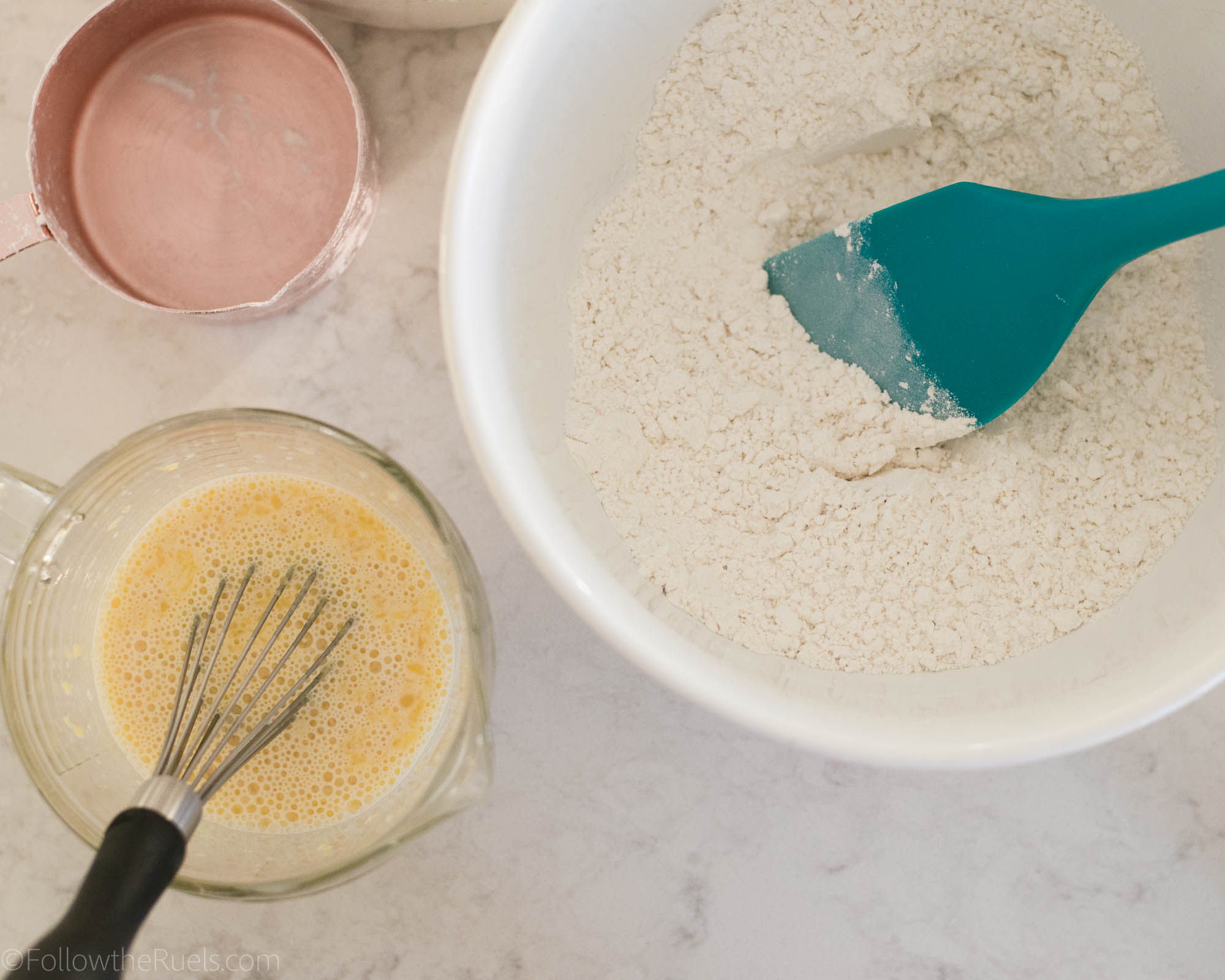 Okay, now for the exception. The unusual ingredient in these pancakes is soda. Yep, that soda (or pop, soda-pop depending on where you are from). It's a little trick I picked up from watching lots and lots of Diners, Drive-Ins, and Dives (who says you can't learn anything from watching TV?)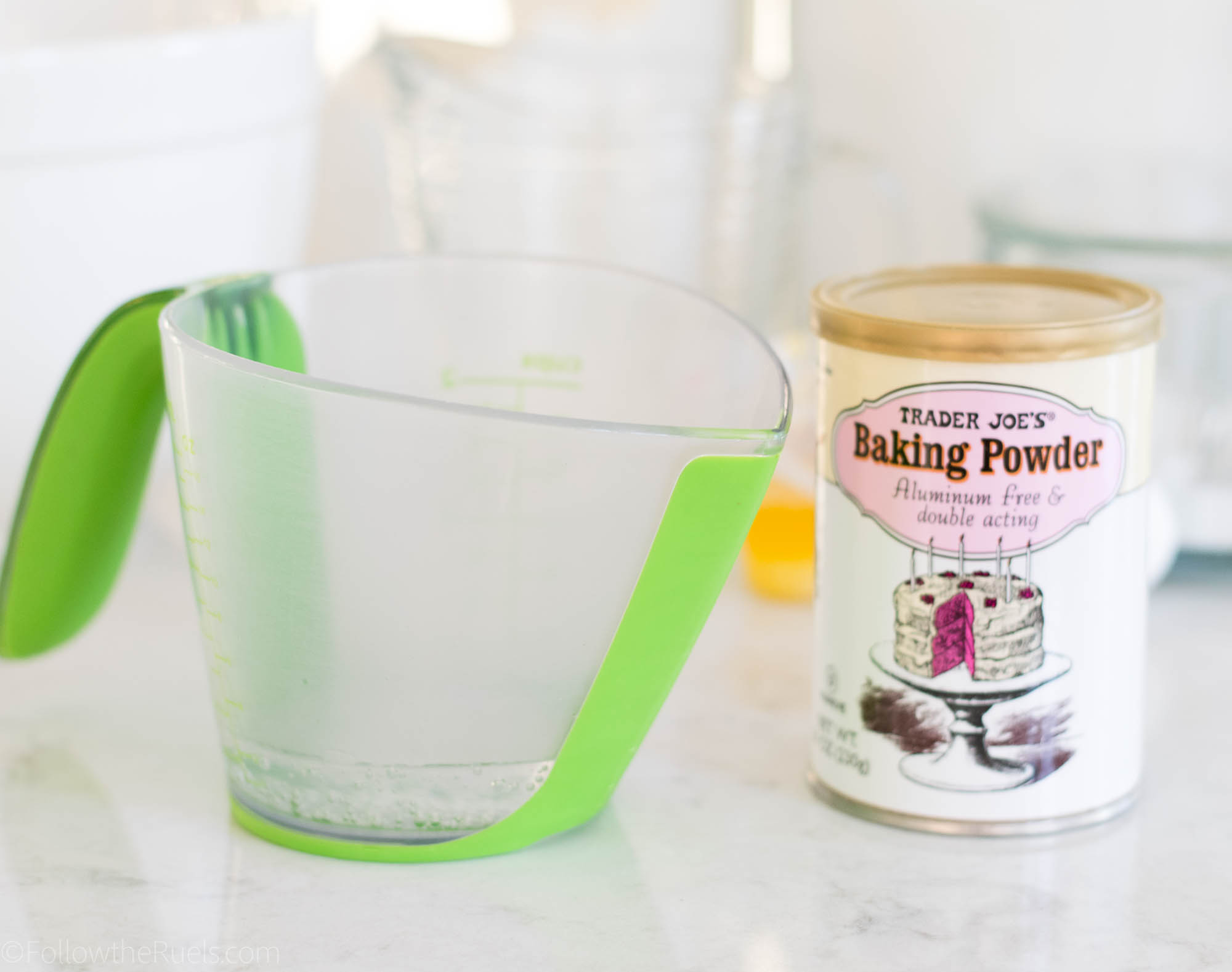 The soda acts with the baking powder to create lots and lots of bubbles in the batter which makes the pancakes extra fluffy.
But don't add the soda until after you have mixed all the other wet ingredients into the dry. After that, mix in the soda.
In case you are curious, I used La Croix, but you can use any clear soda such as 7-Up or Sprite. You just want something carbonated.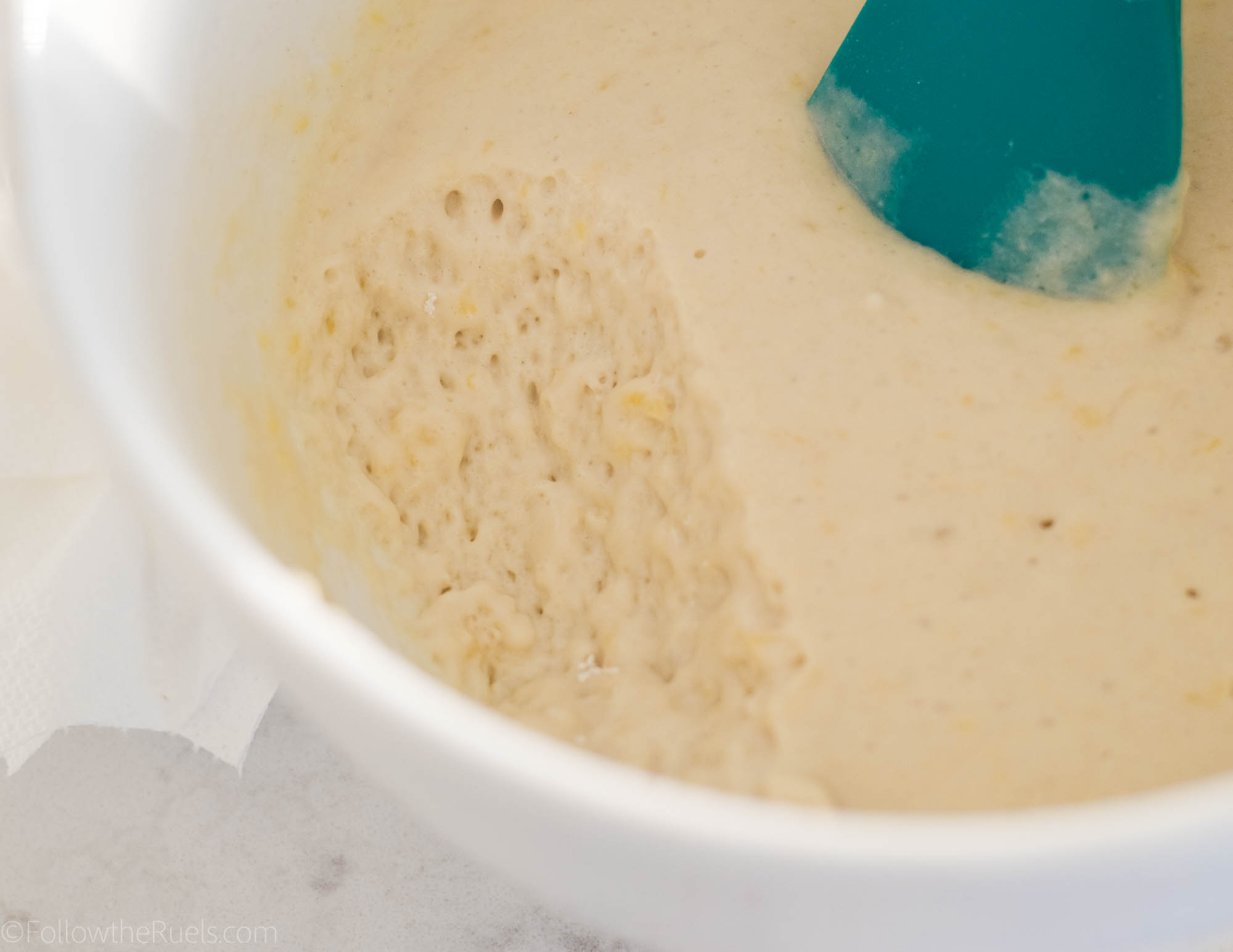 Next, you wait. Just let the batter sit for a minute or 10 and let the soda go to work. When you come back, the batter will have risen a bit and there will be lots of air pockets throughout.
How to Use Pancake Molds
Pancake molds are deceivingly tricky to use. True story: it took me three attempts to get these pancakes to look like hearts and not like indistinguishable blobs. Here are some tricks I picked up to make your experience a little more pleasant.
Tip 1: Spray the inside of the mold with cooking spray. Just like you wouldn't want your pancake sticking to your pan, you don't want it sticking to your mold.
Tip 2: Do not over fill your mold. Pancake batter (especially this recipe) rises so if you fill it to the brim it will just spill over the top.
Tip 3: Wait to flip your pancake until the top of the pancake is no longer wet. You don't want the batter spilling everywhere once you remove the mold. Exhibit A: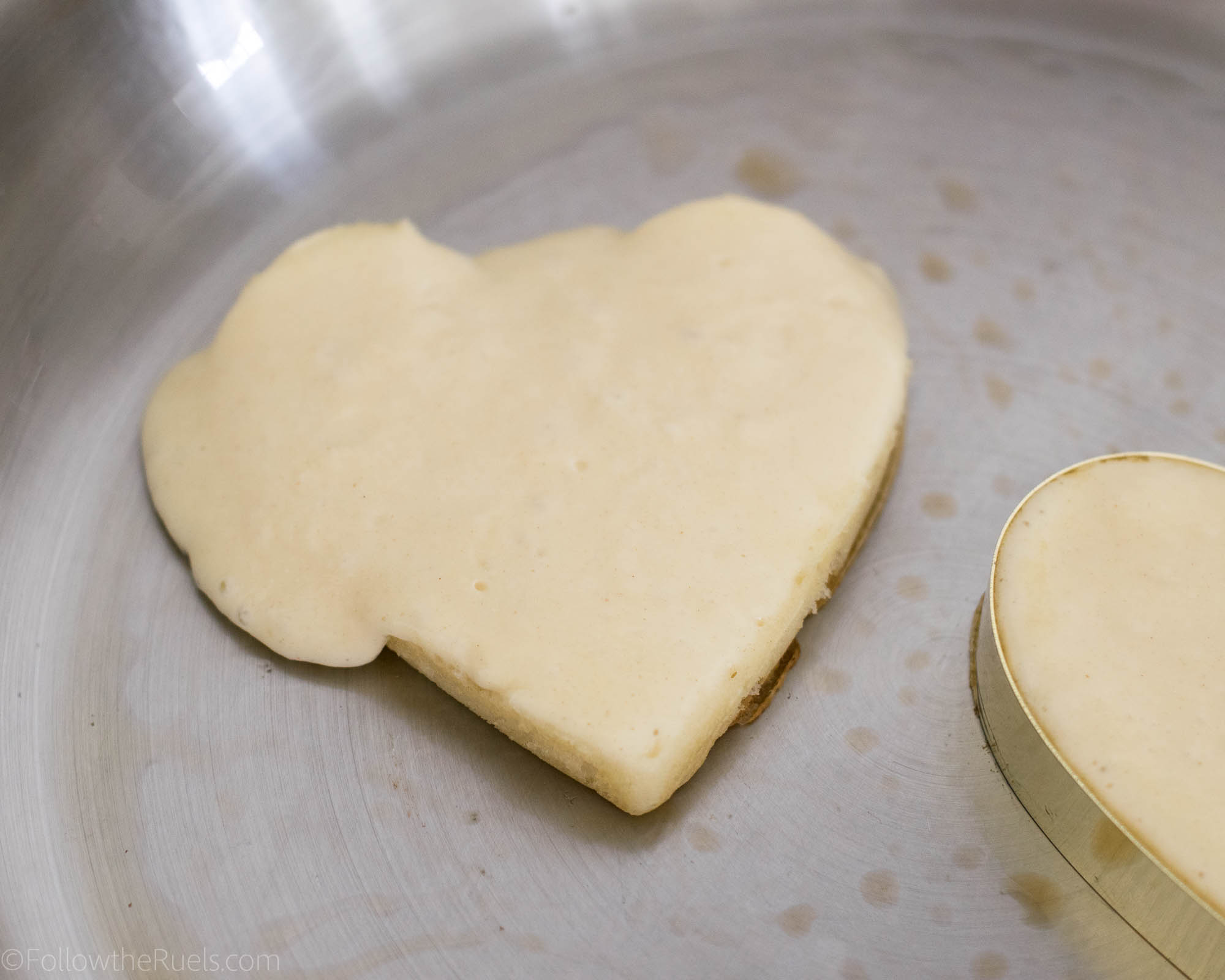 Thus, if you want to make perfect heart-shaped pancakes, you are essentially going to do the opposite.
First, Spray the pancake mold down with cooking spray then place it on a pan over medium heat. Fill the mold about half way and use a spoon or spatula to spread it into the nooks and crannies.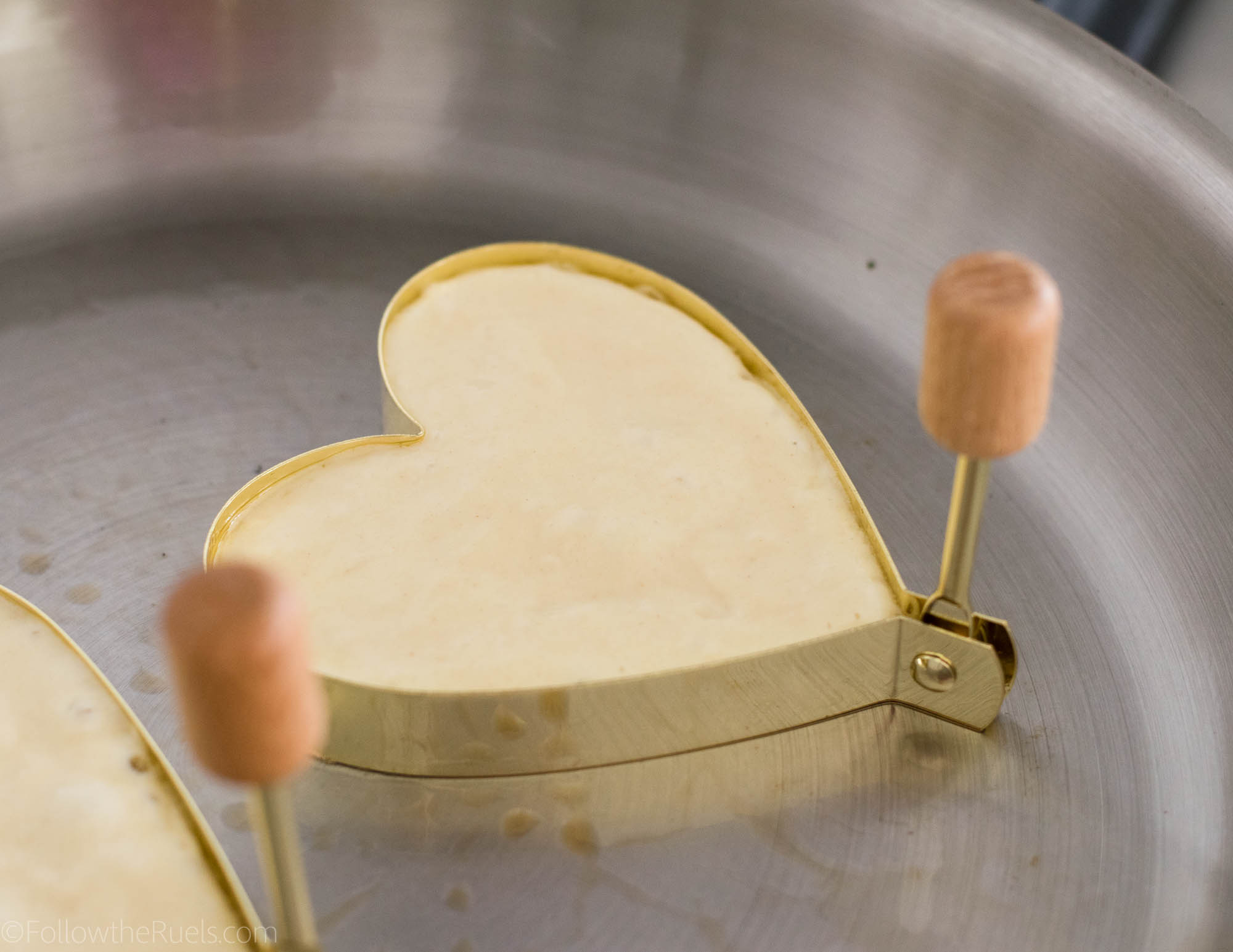 Then let the pancakes cook for about 3 minutes on each side until you can see that the sides of the pancake are starting to pull away from the mold. Then remove the mold and flip the pancake.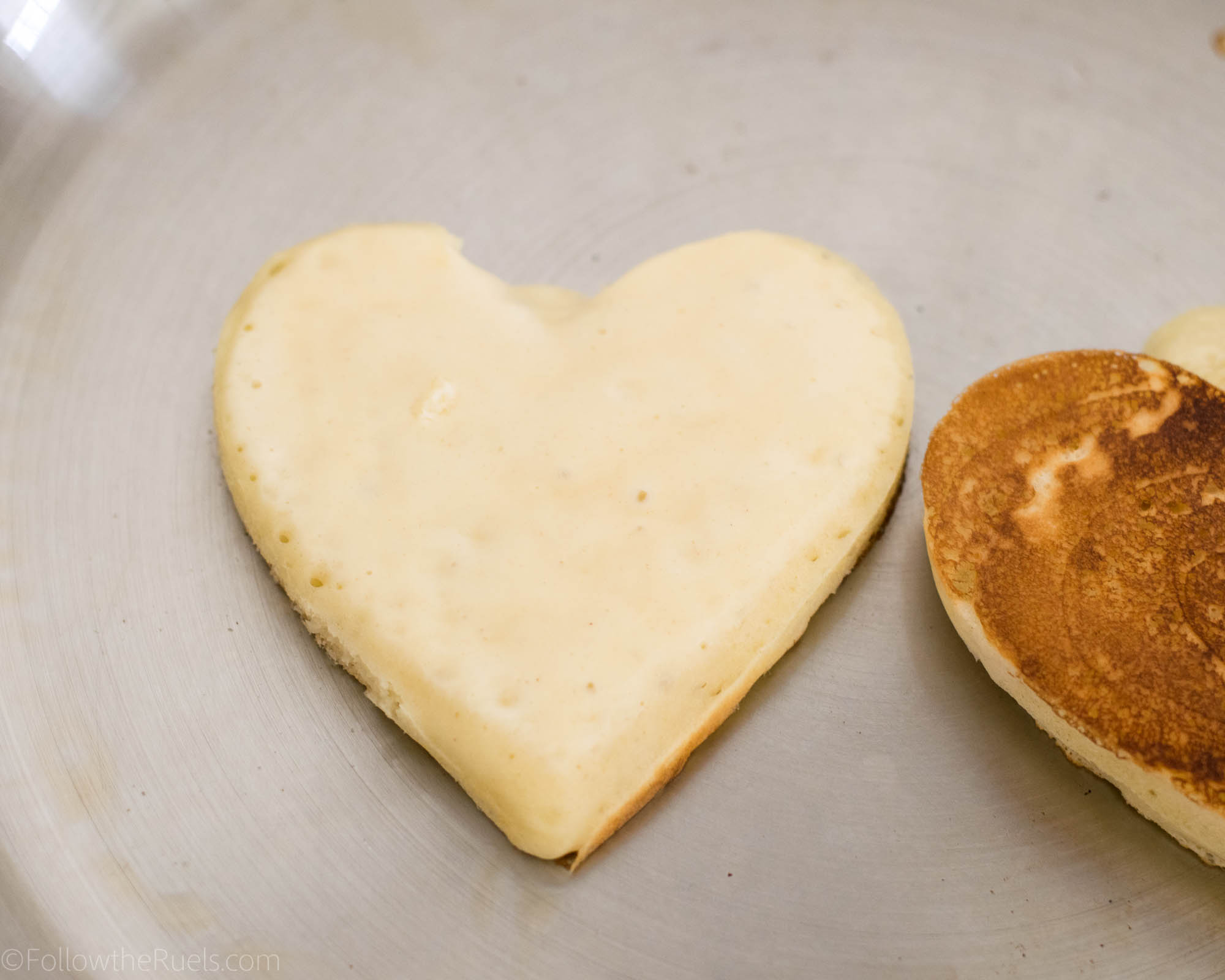 There will inevitably be a little bit of pancake batter that spills out over the edges when you flip it, but it will still look like a heart when you are done!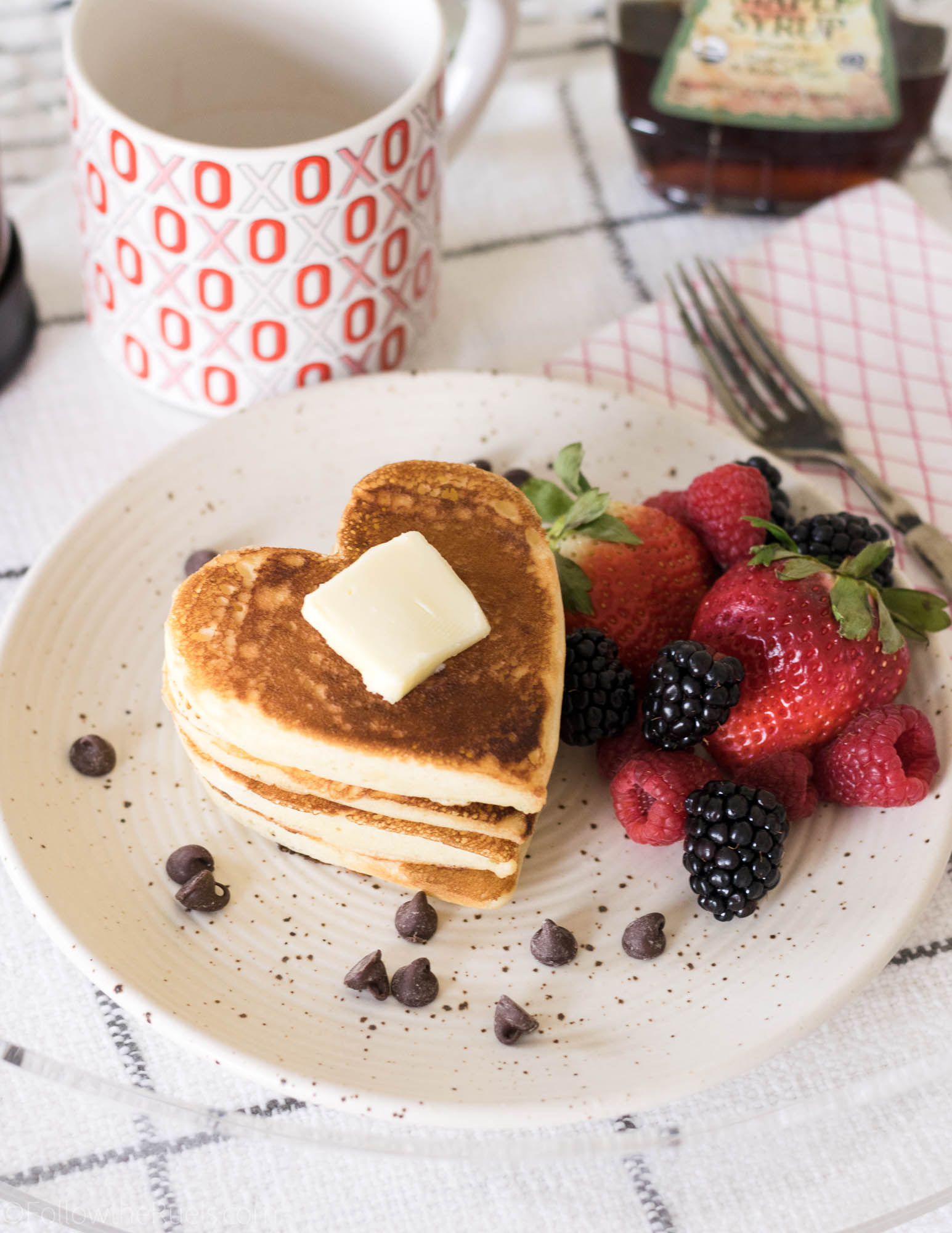 Finally, plate up those cuties and serve them in bed to your Valentine!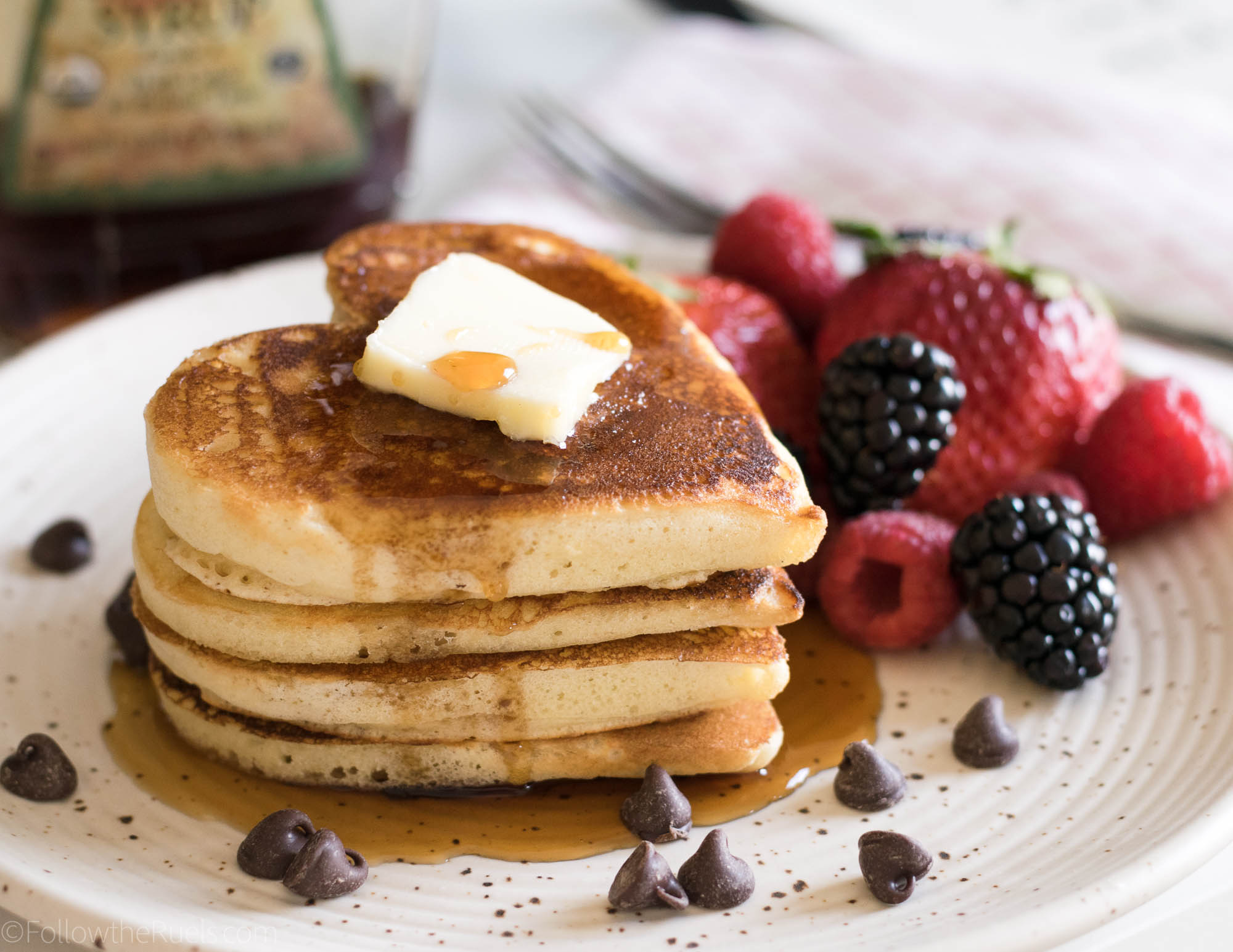 Or just make them for yourself on a random Tuesday (like I did) because everyone deserves some heart-shaped pancakes.
[show_shopthepost_widget id="3019330″]
[yumprint-recipe id='156′]