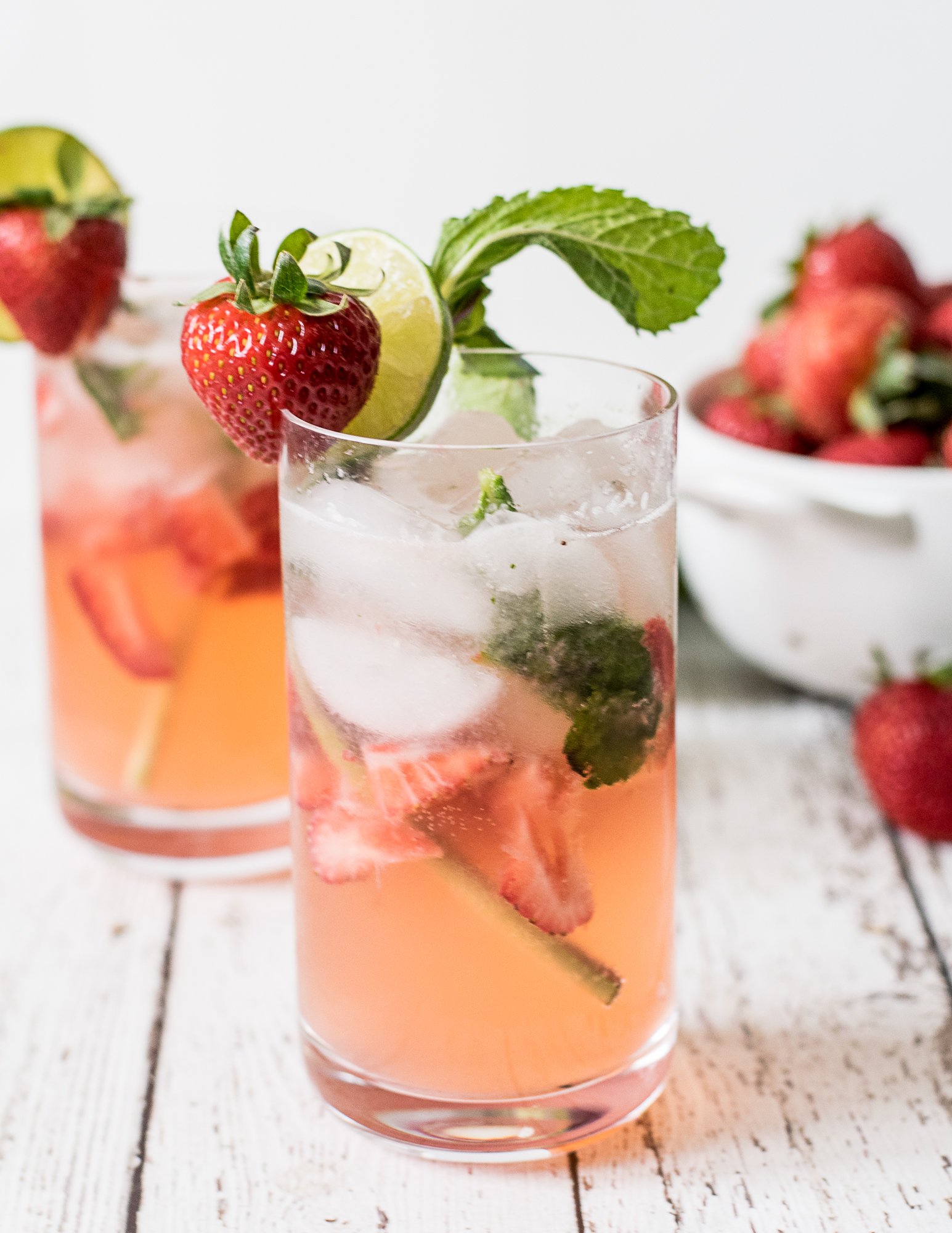 A few years ago (eight, actually), Billy and I found ourselves in Miami on the way to Puerto Rico. The first night we walked down the beach to find a place to eat (and drink), when we stumbled upon the Clevelander. Actually, you don't really stumble upon the Clevelander. You are sort of drawn to it. It's a huge restaurant on a corner with an expansive patio and a towering neon sign. Nevertheless, we settled in and ordered a couple mojitos.
About six mojitos later, it was decided; these were the best mojitos we had ever had! Sure, it could have been that we had consumed SIX mojitos. But I promise you I wouldn't have had more than one if they weren't special.
Once we got to Puerto Rico, we made a point to take a trip to the Bicardi factory where we learned even more about mojitos. From that point on, Billy and I were on a mission to make a mojito as good as the ones we had in Miami and San Juan!
We have actually gotten pretty close over the years. Every Summer when limes are in abundance, we stock up and try out hand at a few mojitos. This Summer I wanted to mix things up. We have had plenty of plain ol' mojitos. Why not try a strawberry mojito?!
How I made them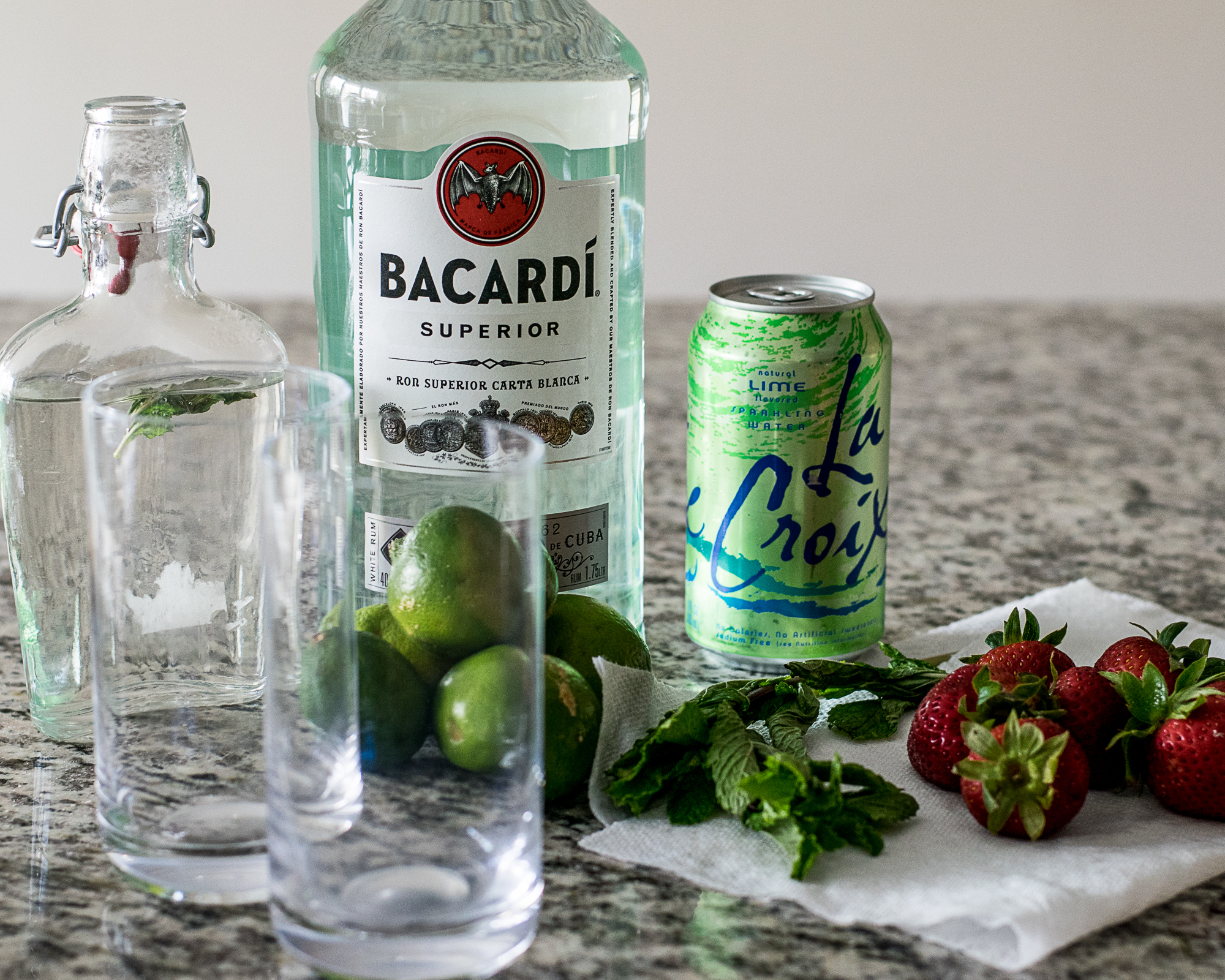 Mojito's require a little bit of elbow grease. Forget just pouring a couple liquids together. You have to work for this one!
In the bottom of a glass, I put mint leaves strawberries, and a bit of sugar. I don't have a muddler, so I use the back of a wooden spoon to muddle the strawberries and mint leaves. I want my mint leaves to be beat up and the strawberries to be smashed. The sugar just acts as an abrasive to help with both of those things.
To that, I add the rum and some simple syrup and stir everything together. I top it with some ice and sparkling water. I had some lime La Croix's on hand, and that worked perfectly!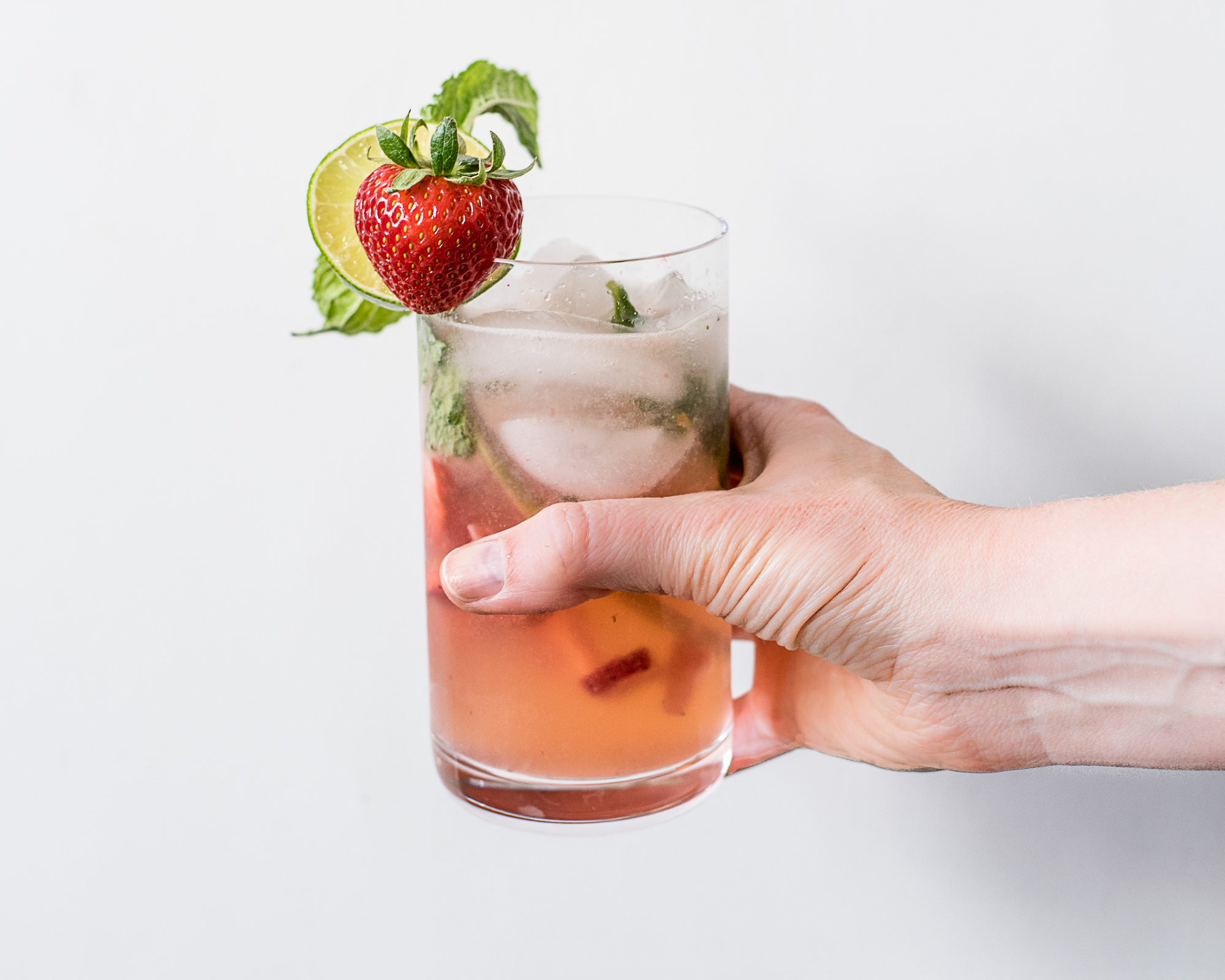 Then I drink it as quickly as possible and make myself another one!
Just kidding! You guys have no idea how slow of a drinker I am. It's pathetic. But I drank this strawberry mojito before the ice had a chance to melt. And that's saying something!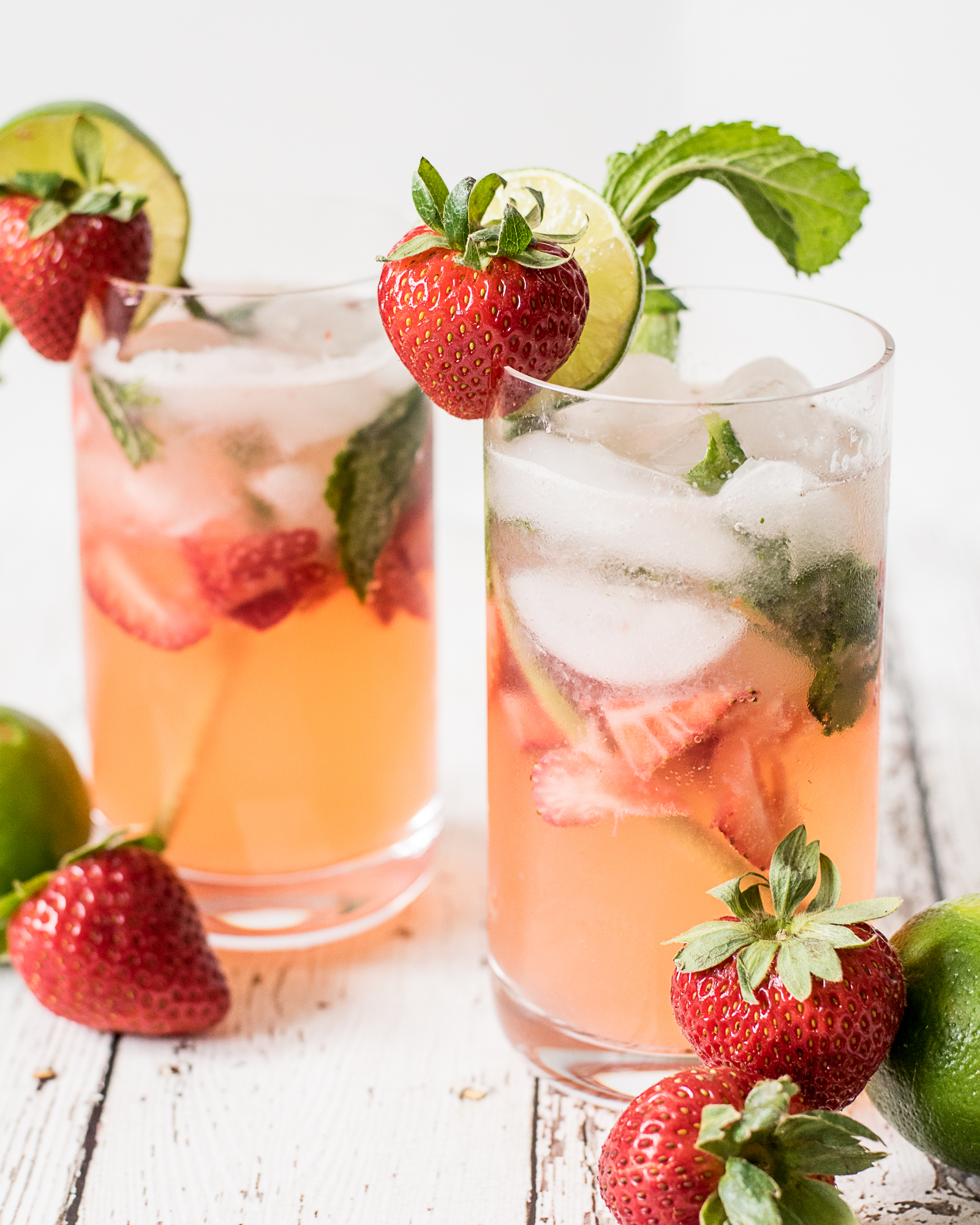 It really is the perfect Summer drink! Lime and mint is already a refreshing combination. But with the addition of strawberries, it is sent over the top! It's like that perfect drink to sip on a hot day by the beach, by the pool, or on the patio.No need to fly down to Miami or Puerto Rico. Unless you happen to find yourself there. Then definitely find a spot at the Clevelander and settle in!
[amd-yrecipe-recipe:164]