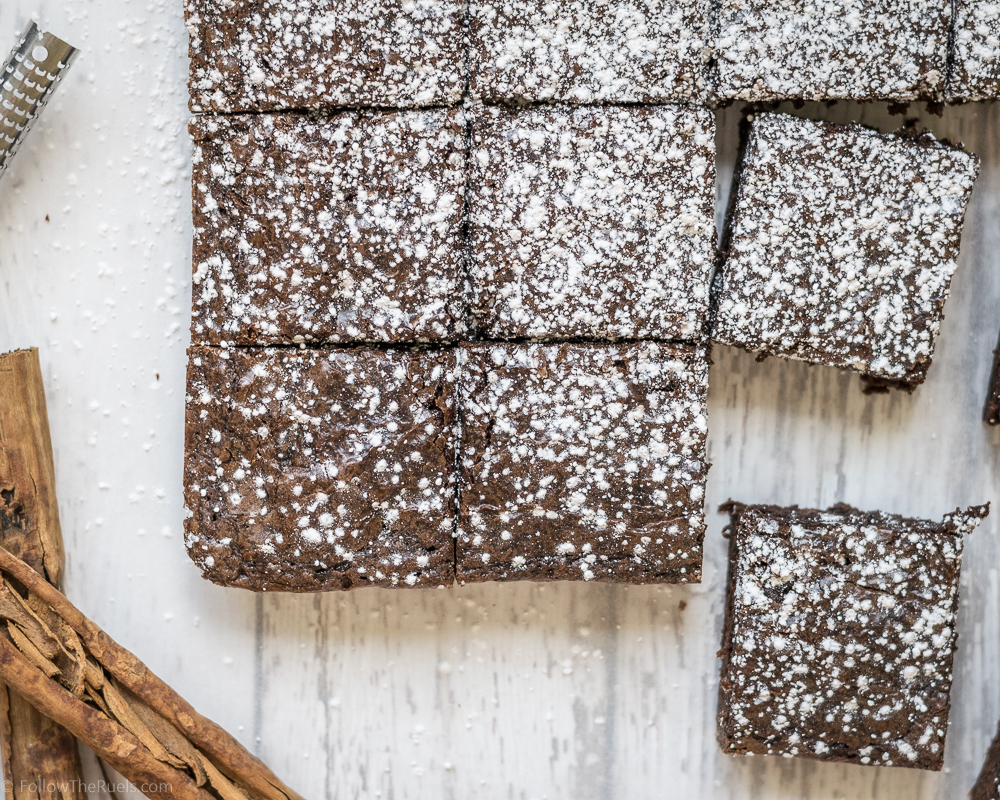 Looking at these brownies and you may think there is nothing special about them. Sure, they look like plain ol' brownies. They even smell like plain ol' brownies. But they are anything BUT plain ol' brownies.
They are Mexican chocolate brownies!
What is Mexican chocolate, you ask? Well, I am sure someone can give a very technical definition of it, but to me Mexican chocolate is a rich chocolate that is flavored with cinnamon. Sometimes it packs a little punch with some chili. All you really need to know is that it's delicious and that it makes one damn good brownie.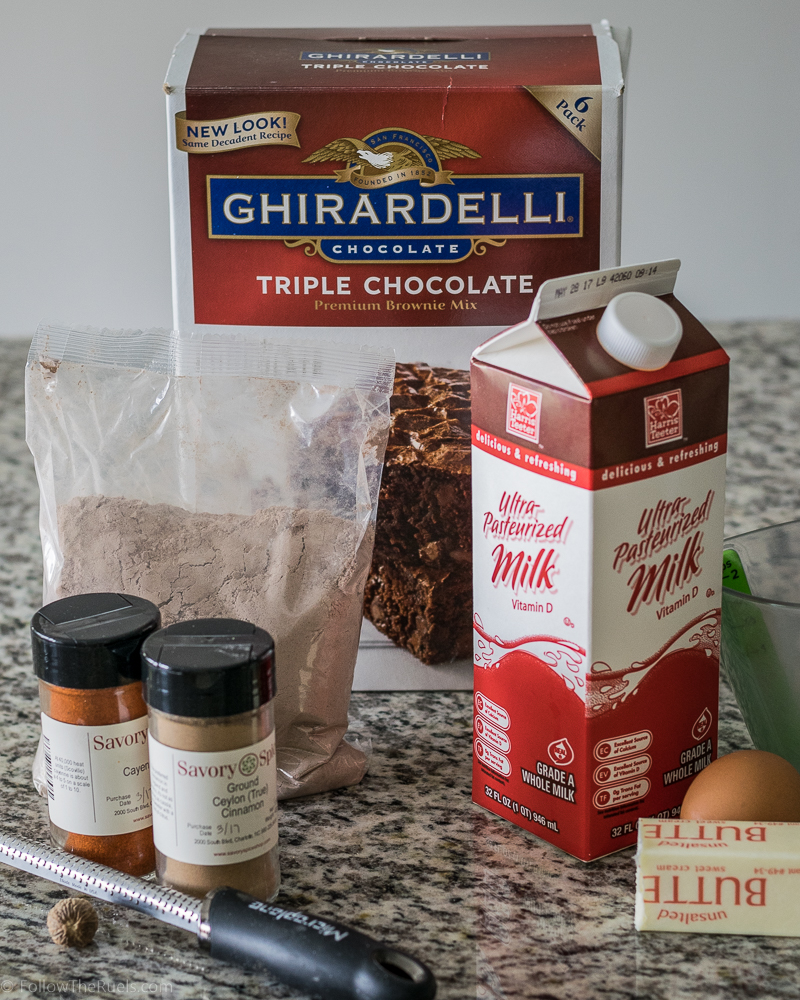 Don't worry, you don't need any fancy or expensive Mexican chocolate to make Mexican chocolate brownies. Actually, your favorite brownie mix and a couple of spices will do the trick just nicely.
Now's the time I will throw in my quick unsponsored PSA about my favorite brownie mix. I have still yet to find a brownie mix better than Ghirardelli. In fact, I have no motivation to make my own brownies from scratch because this mix yields some of the best brownies that I have ever made. (No they aren't paying me to say this. I bought that bulk sized box of brownie mix with my own cash money.)
But I do have a trick to making really good brownie mix even better: Replace the water with milk and oil with butter. It will give you the richest, moistest (is that a word?) brownies.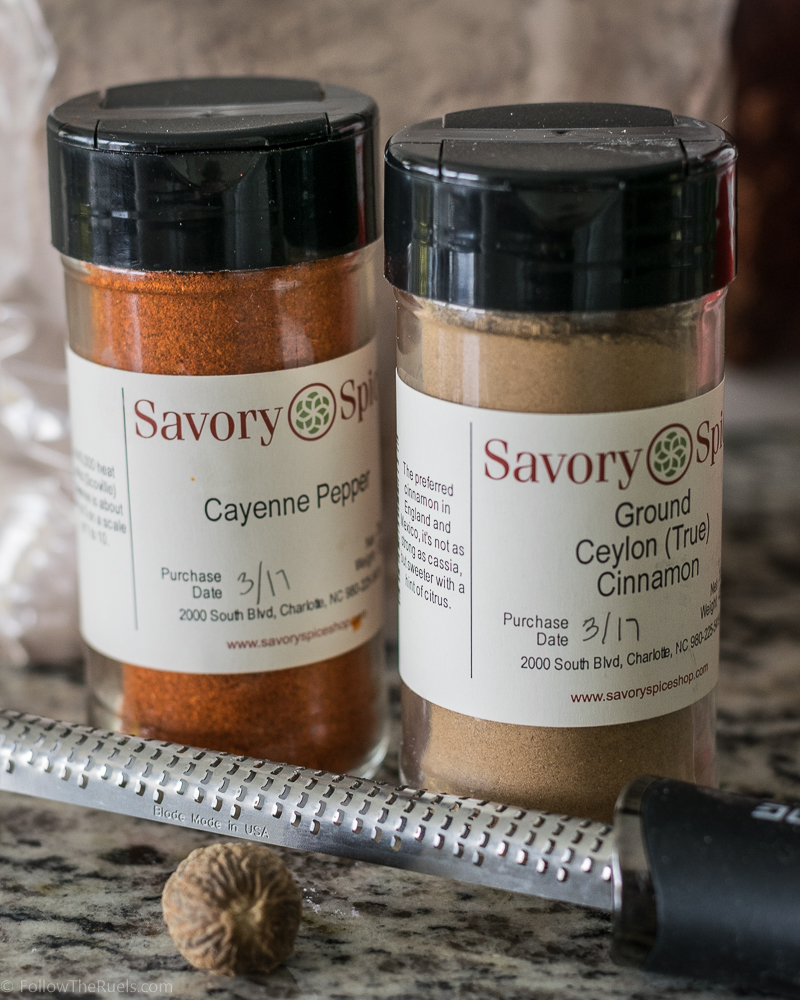 Now you can not take my advice and use another brownie mix or you can make your brownie batter from scratch. But if you want to make them Mexican chocolate brownies, you will need these three things: cinnamon, cayenne, and nutmeg.
You don't need a lot of any of them to pack a punch. In fact, I recommend only using a dash of cayenne. Just enough to give the brownies a little bit of a kick without people actually realizing what it's from.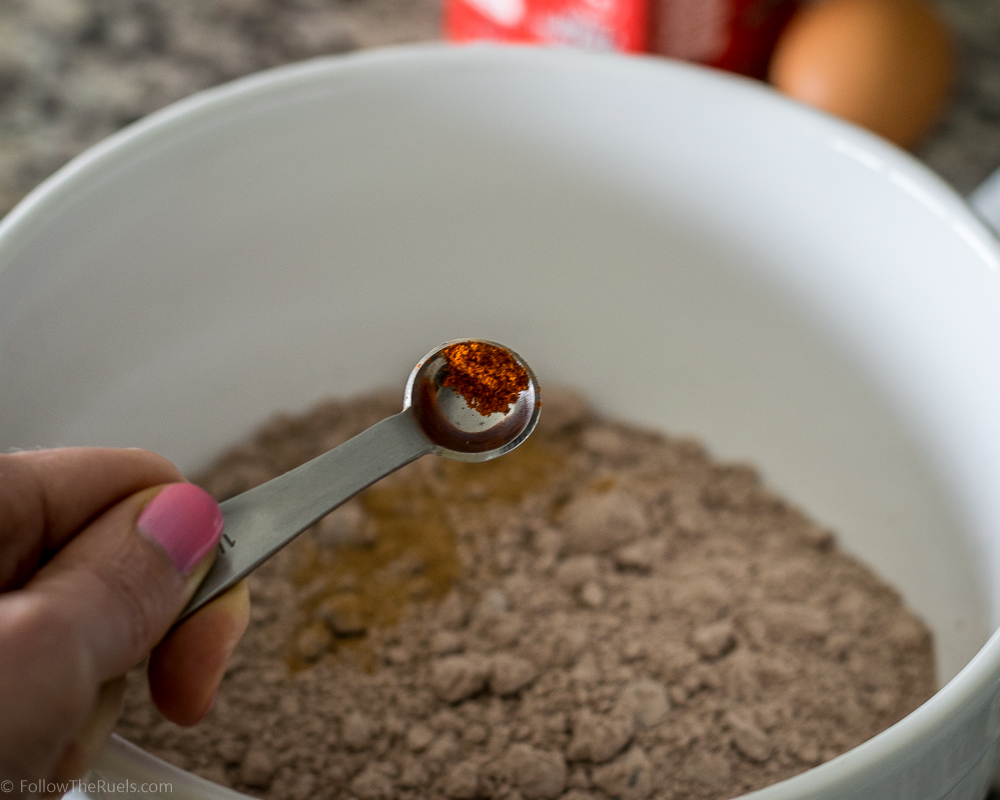 I also used Ceylon cinnamon versus the cinnamon you just buy at the grocery store. I know, you are thinking, "what's the difference?" If you subscribe to my newsletters you already know the answer. The short story is that the cinnamon that we all know and love isn't "true" cinnamon. It's actually a close relative of cinnamon that sort of tastes the same. Ceylon cinnamon is what is used in Mexican chocolate and has a much spicier, richer taste. Of course, if you can't get your hands on Ceylon cinnamon, you could use the cinnamon you have in your spice cabinet. I am lucky enough to live next to a great spice shop, so I am pretty well stocked with a couple different varieties of cinnamon.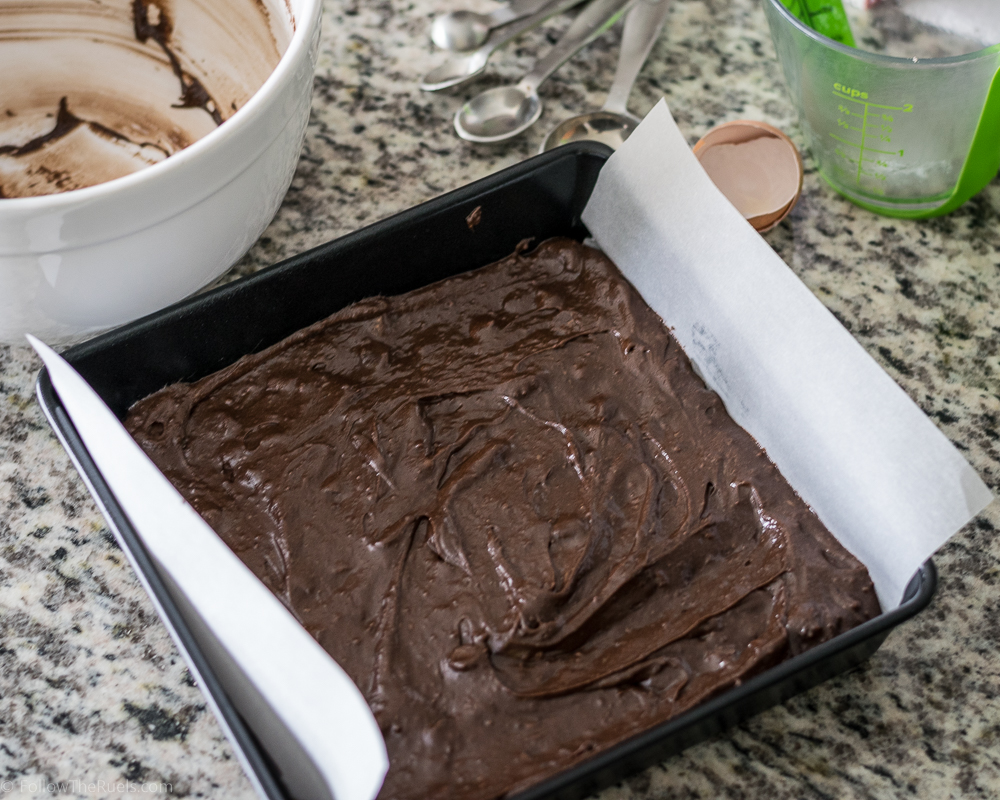 After the spices are added, they are just like any other brownie. Mix up the batter and pour it into a pan. I like to line my pans in parchment so that I can easily lift out the brownies when they are done.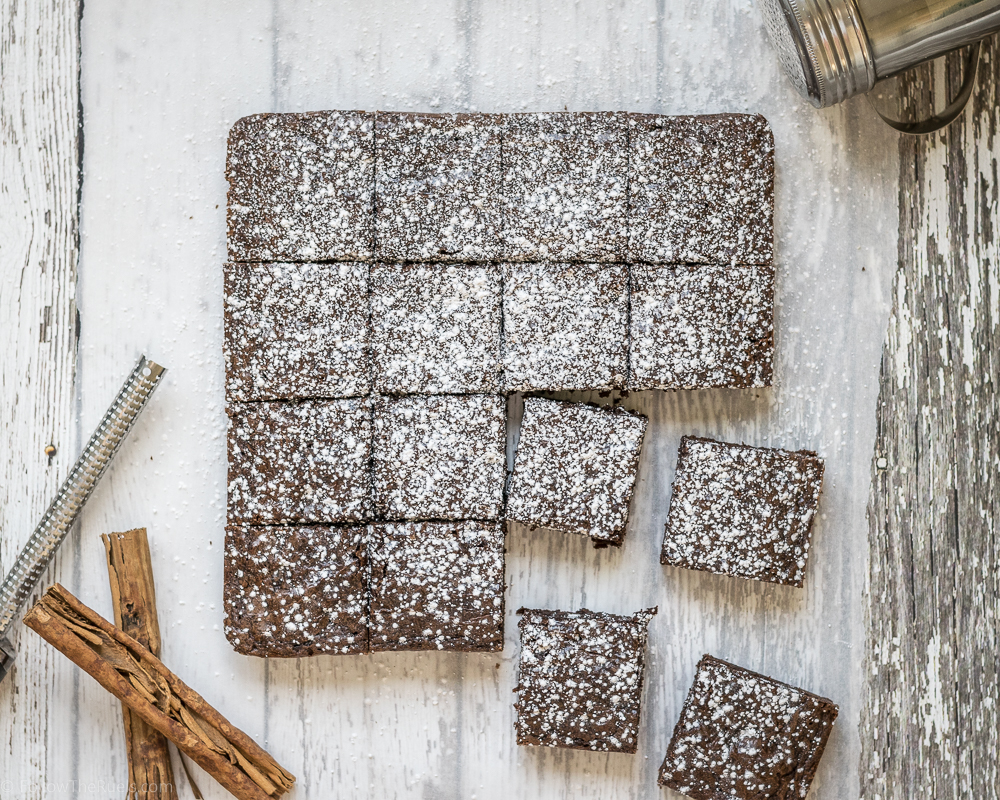 The parchment make it so much easier to get the brownies out of the pan that way they can cool faster…which means you can cut into them faster! The worst part of making brownies is the waiting! Sometimes I will stick them in the fridge to help them cool faster.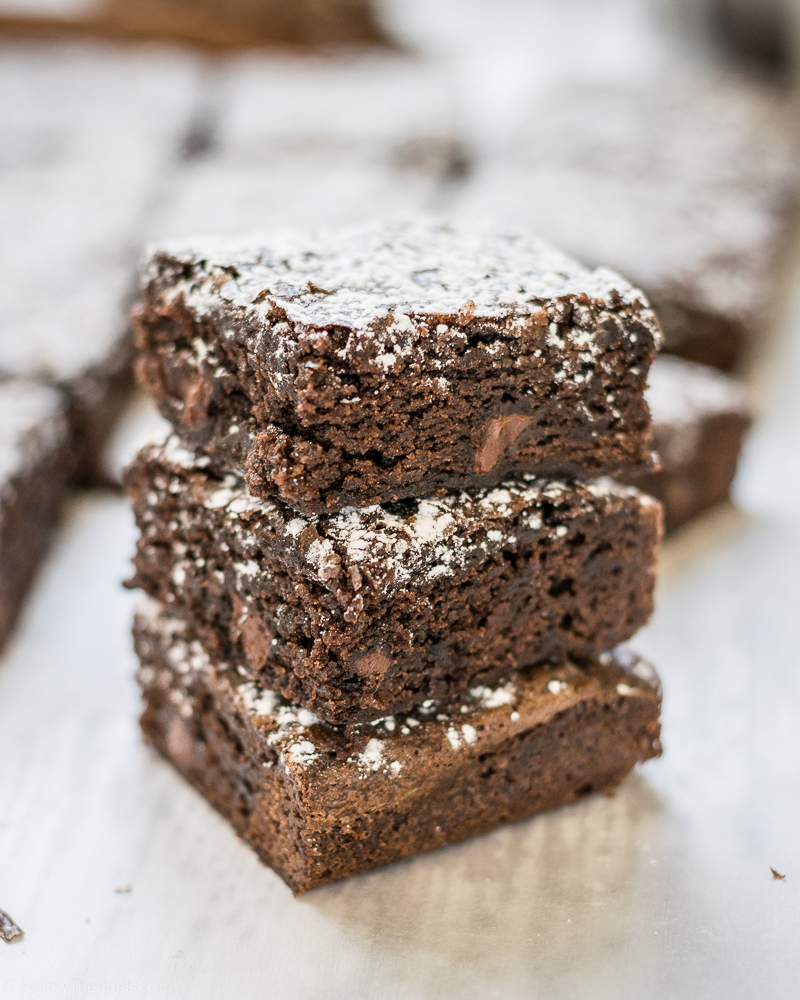 If you find that your brownies don't have enough cinnamon or cayenne, you can always dust them with a little bit of powdered sugar mixed with either….or both. If you want really rich brownies, you could sprinkle on some cocoa powder with some cinnamon mixed in. You can't go wrong with whatever you do. The brownies are just delicious on their own, but with the added spices they are just at a whole other level. Definitely not your plain ol' brownie!
Just make sure you have a cup of milk handy when you dive in!
[amd-yrecipe-recipe:155]