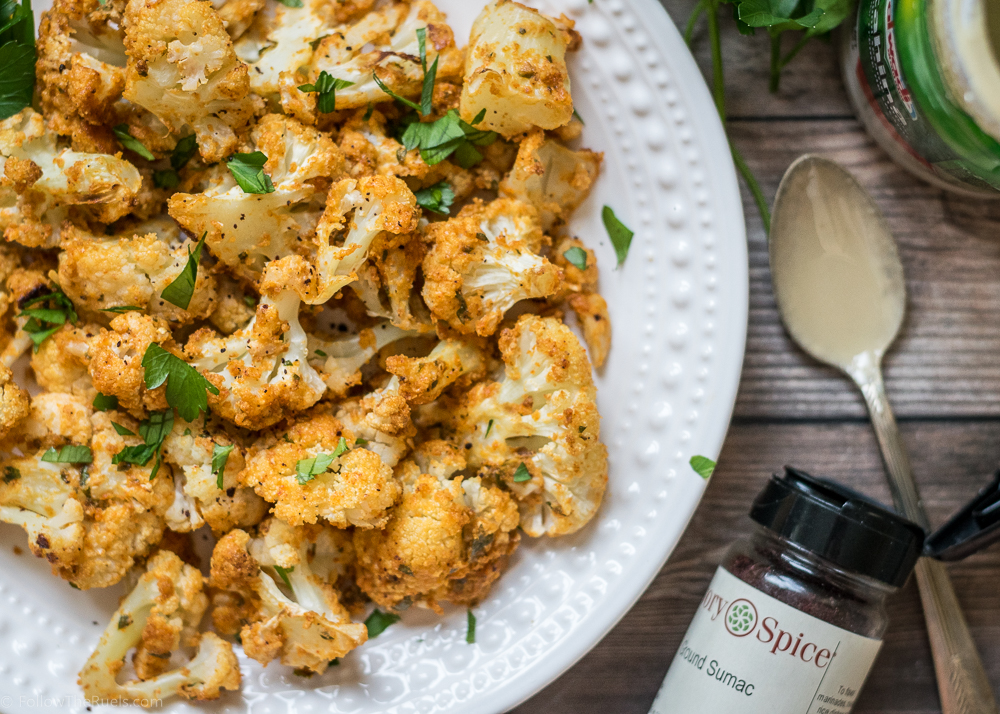 Let me tell you, this tahini cauliflower is magical! Not jist magical in that it is delicious and addictive; there is some serious alchemy going on here. Despite there being absolutely no cheese or dairy at all in this recipe, it actually have this cheesy flavor.
The cauliflower is actually coated in tahini (which is a nut butter made out of sesame seeds and used in hummus) along with some other very key spices: paprika and smoked paprika. I aslo added a bit of sumac for some acidity, but its not totally necessary since I know its not a common spice in a lot of your spice cabinets.
Somehow the mixture of all these things along with the cauliflower creates this creamy, salty, smokey, delicious dish! If you are on a Paleo, vegan, or dairy free diet but want a little cheesiness in your life, then you must make this!
Start with one head of cauliflower chopped to bits (or your preferred size).
Mix together the tahini, lemon juice, parsley, and spices until you have a thick sauce-like consistency.
Toss the cauliflower in the sauce and then spread out on a baking sheet and bake for about 20 minutes.
Tip: keep the baking sheet in the iven while it warms up. The cauliflower is less likely to stick on the pan when you start with a hot one.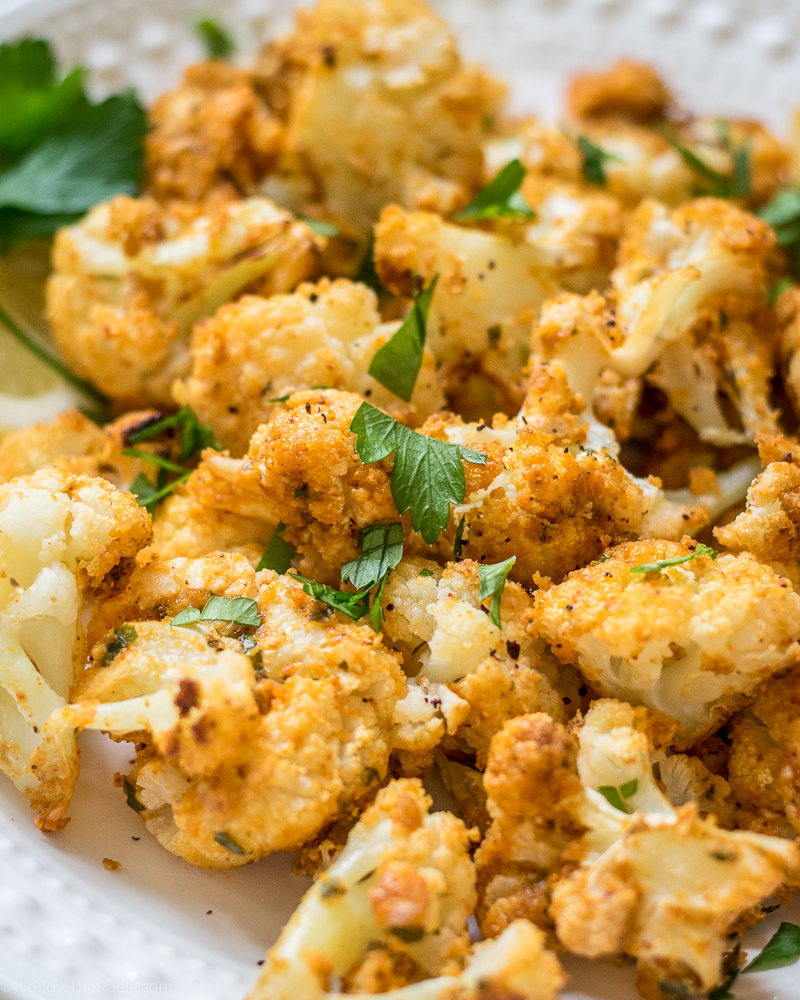 After its roasted and tender, take out of the oven and serve immediately! Its best fresh from the oven!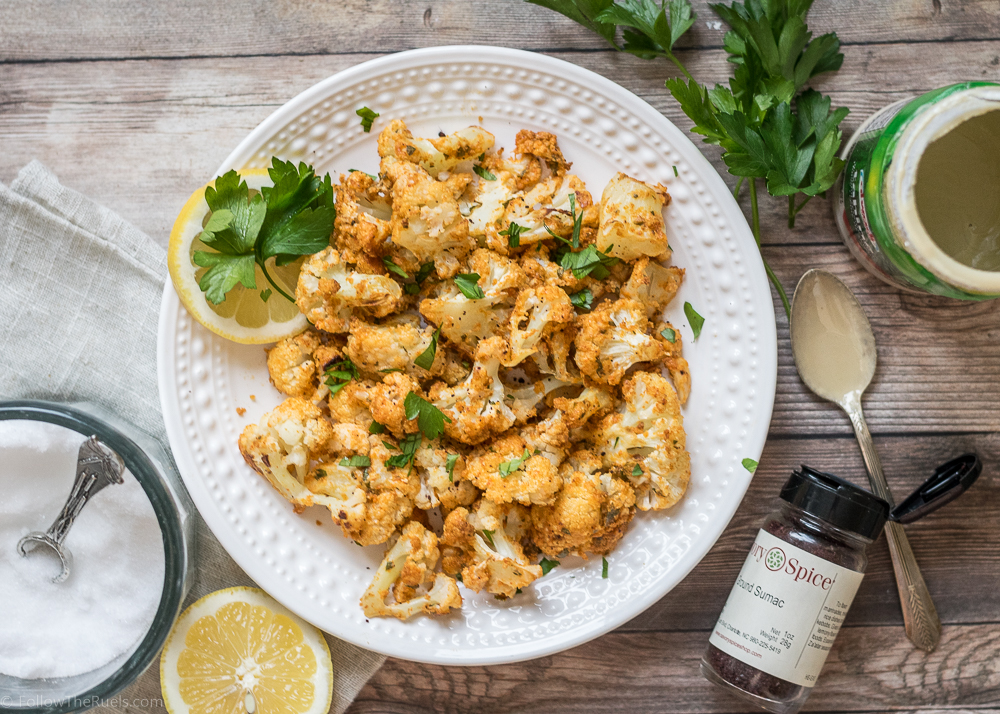 Now be prepared to have your new favorite cauliflower dish! It's definitely mine! It feels like you are eating something indulgent, but you're actually just eating cauliflower!
[amd-yrecipe-recipe:153]