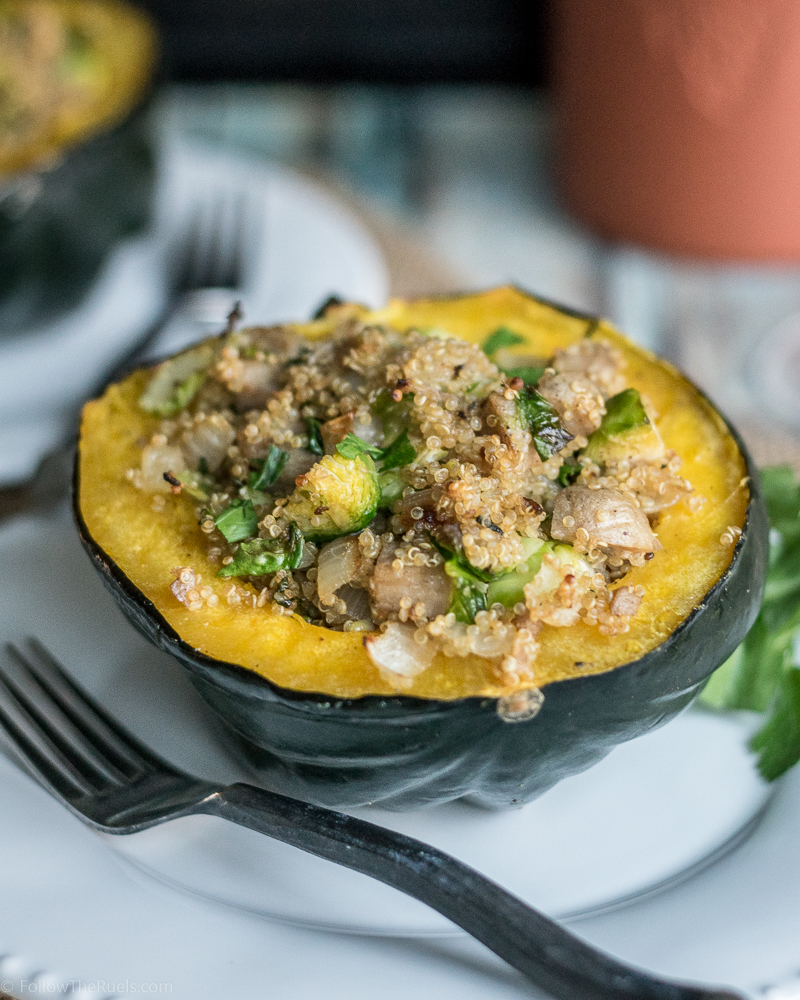 Of all the squashes in the grocery store this time of year, acorn squash probably gets the least amount of love. Everyone is going straight for the butternut, pumpkin, or spaghetti squash leaving the acorn squash all by it's lonesome.
Well, I would like to change that because acorn squash is delicious and very versatile. My favorite way to eat acorn squash is to stuff it. I stuff it with anything from ground turkey to lentils and vegetables. What ever you would stuff in a bell pepper or pile on top of a spaghetti squash, you can probably stuff in the acorn squash.
This time around I stuffed my acorn squash with a stuffing made up of chicken sausage, brussels sprouts, and quinoa. I was thinking of doing a classic Thanksgiving stuffing, but then I thought I would do something a bit healthier. I replaced the bread with quinoa and the pork sausage with chicken sausage.
I started by roasting the acorn squash in the oven, and at the same time preparing the stuffing. I first made the quinoa and sauteed the sprouts, onions, sausage, and spices. Once the quinoa was ready, I added it to the sprouts and mixed everything together. The timing worked out perfectly, so that the stuffing was ready once the squash was nice and tender. From there, I just packed the stuffing into the squash and baked it together for a just a few minutes.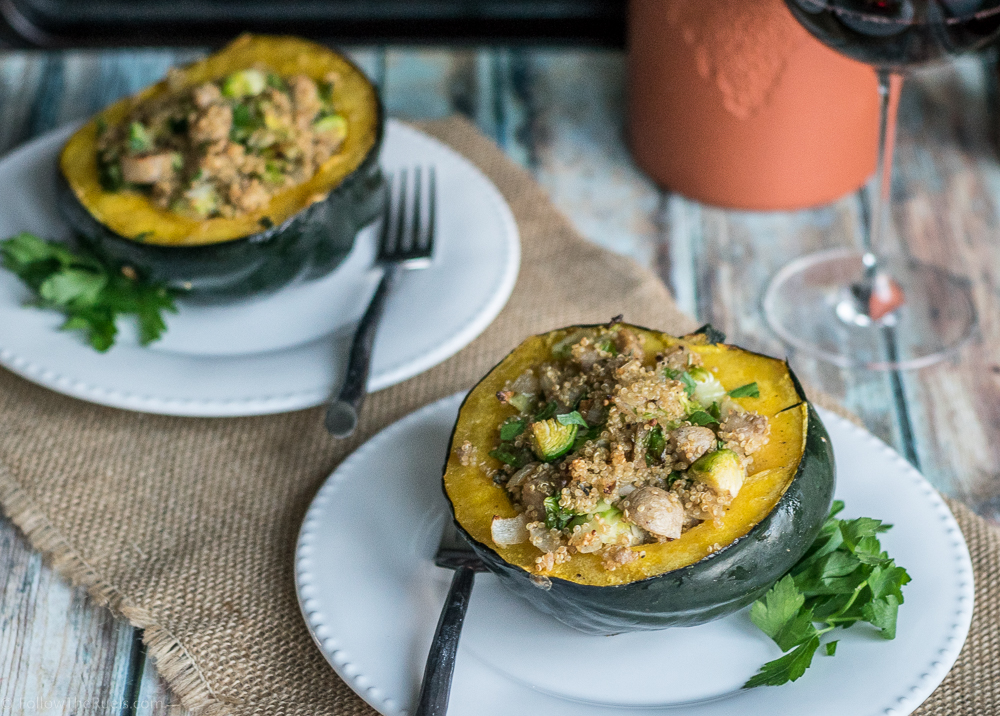 I love meals like this – stuffed squash, stuffed peppers – because they are pretty easy to throw together, there are easily adaptable, and generally pretty healthy. So even though 1 serving (1/2 squash, stuffed) is pretty big, its pretty healthy. There is the healthy carbohydrates from quinoa, vitamins K and C from the brussels sprouts, protein from the sausage, and vitamin A and potassium from the squash. That's a pretty well rounded meal!
PIN NOW, MAKE LATER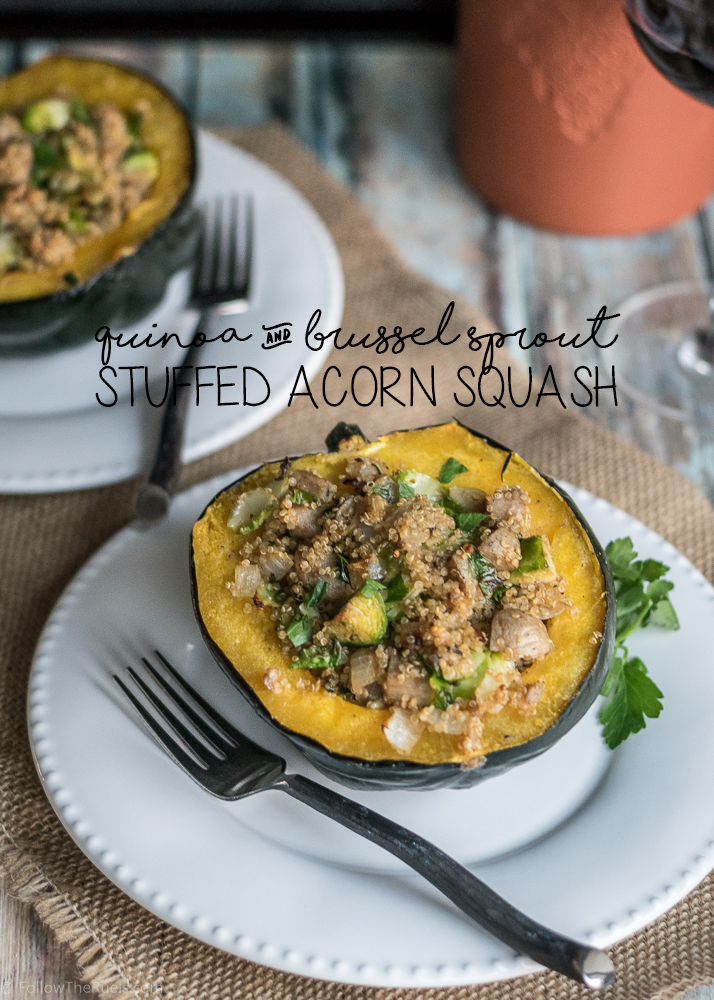 [amd-yrecipe-recipe:82]