I know I am starting to sound like a broken record, but…man I miss good Mexican food. One of my favorite things to eat when I am back at home is a tamale. There is nothing like a simple, authentic tamale. If you haven't had the pleasure of having a tamale before, it's typically some slow cooked beef wrapped in masa (or corn meal), and then steamed in corn husks. You can get a pretty decent version at in the Trader Joe's freezer section. But to get the real deal, I would recommend heading to Mexico…or Southern California. I promise, you'll love it.
Since I can't find a decent tamale around these parts, I took matters into my own hands and made a tamale pie. Granted, this tamale pie is not exactly like a tamale, but it has all the same components. It's a hearty layer of ground beef that is seasoned with multiple chili powders, garlic, onion, and bell pepper. Then I topped it with a layer of corn bread.
Oh yeah, I bet I won you over with that. Who doesn't love corn bread?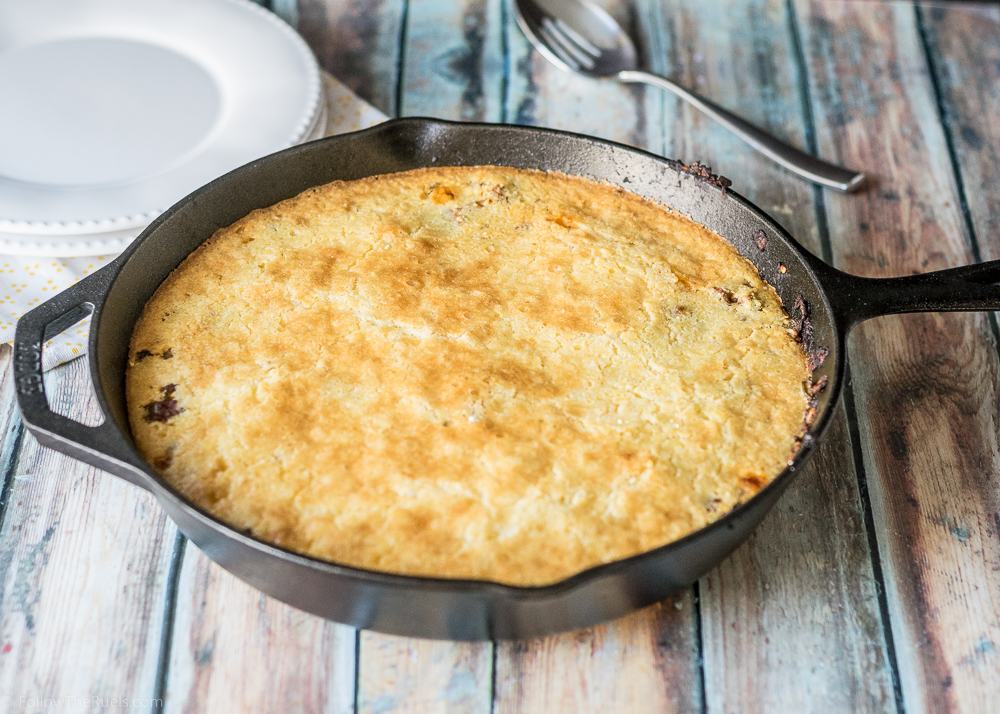 When it's completely baked, the corn bead forms this amazing crust on top that is crunchy on top and soft on the inside. Paired with the spicy beef, oh man….delish!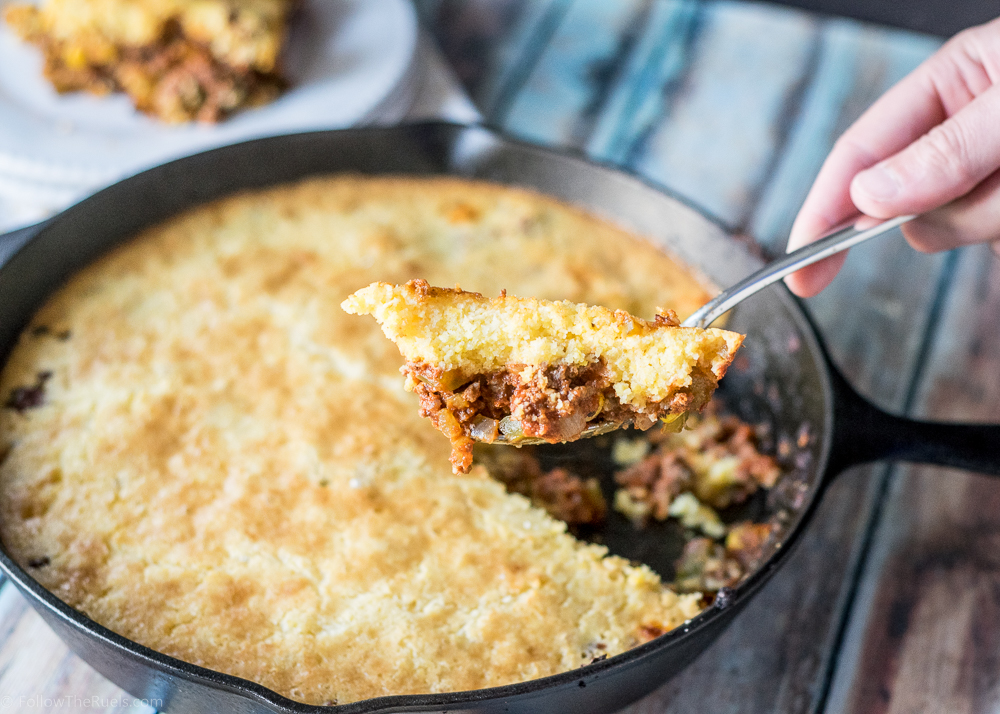 It's almost like a Mexican version of an Irish Shepherd's Pie. It hearty and delicious. This is definitely a stick-to-your-ribs kind of meal. But all those calories are well worth it.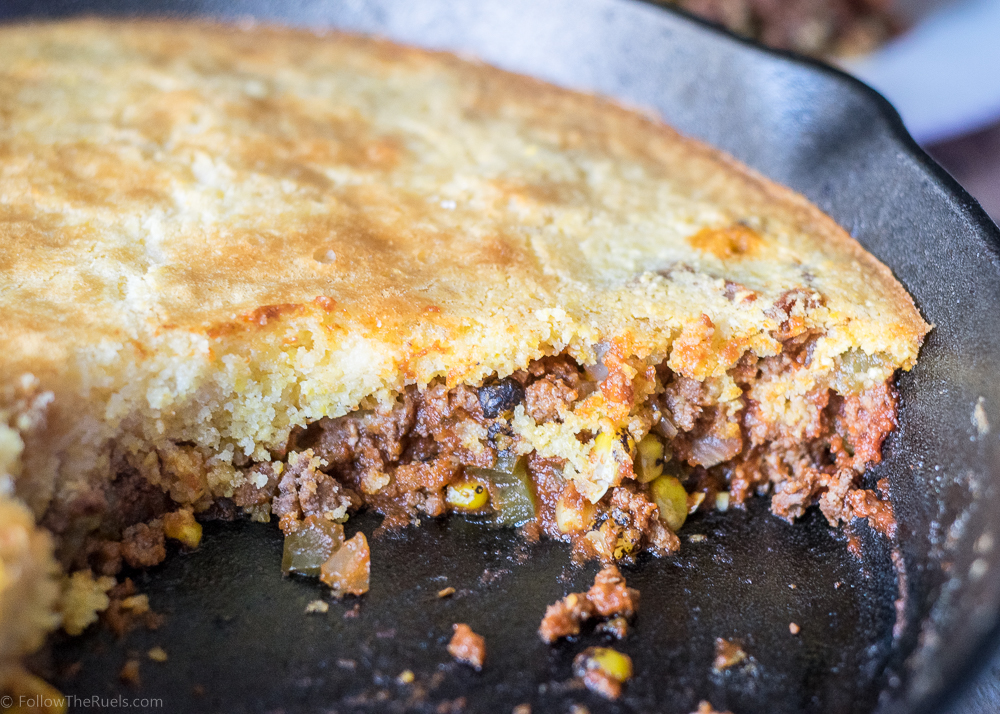 [amd-yrecipe-recipe:57]