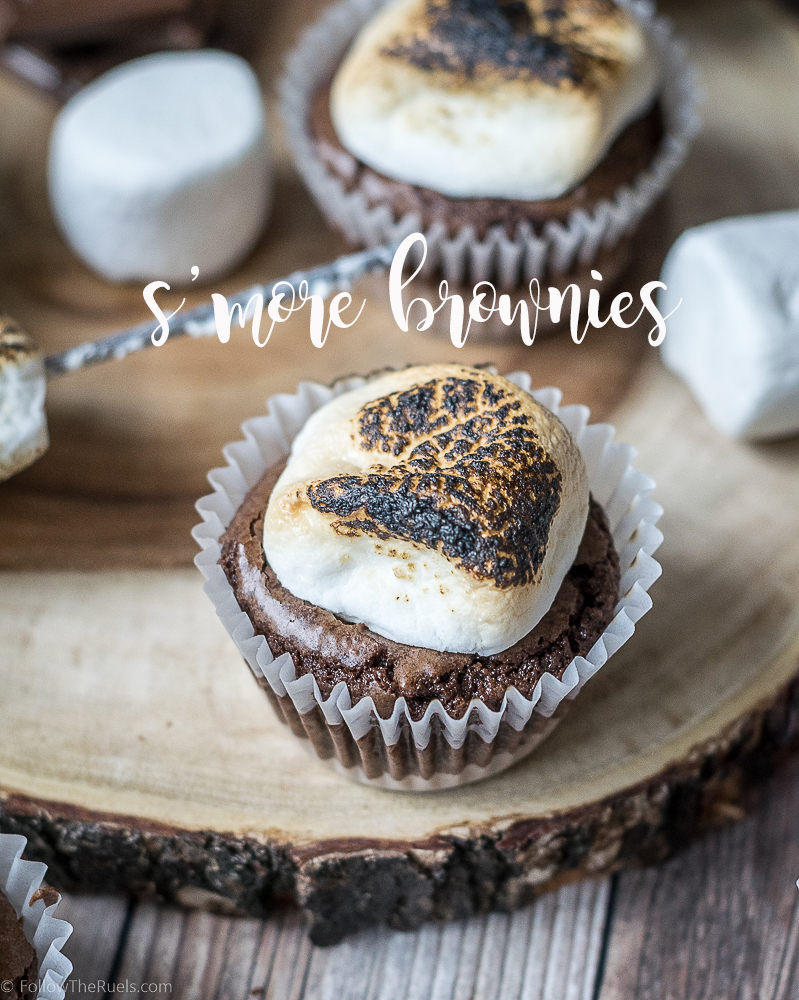 To me, s'mores are the quintessential summer dessert. Sitting around the camp fire, roasting marshmallows is one of those memories that remind me most of Summer. Because of that, I knew I wanted to make something s'mores-related for our 4th of July-firework watching-picnic. Since we wouldn't actually have access to a camp fire, I had to come up with some other way to serve up s'mores. Then it hit me, s'more brownies!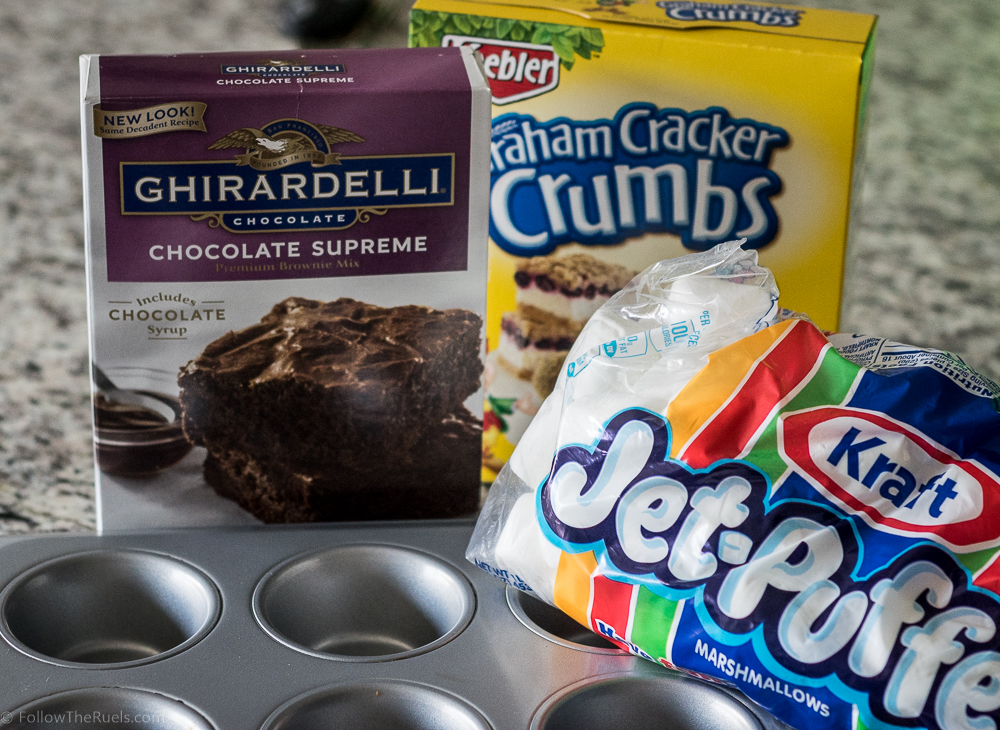 These s'more brownies are actually incredibly easy to make. If you follow me on snapchat, you saw that I made these brownies in less than 60 minutes while rushing out the door. All I used were some graham cracker crumbs (and butter), brownie mix, and marshmallows.
First, I mixed the graham cracker crumbs with butter and a hint of sugar, then pressed about 1-2 tbsp into the bottom of a muffin tin. I used the bottom of a sprinkles bottle to help me get an even press.
Then, I mixed together the brownie batter following the instructions on the back of the box. I have to say, this Ghiradelli brownie mix is the best boxed brownie mix I have tried. It is amazing!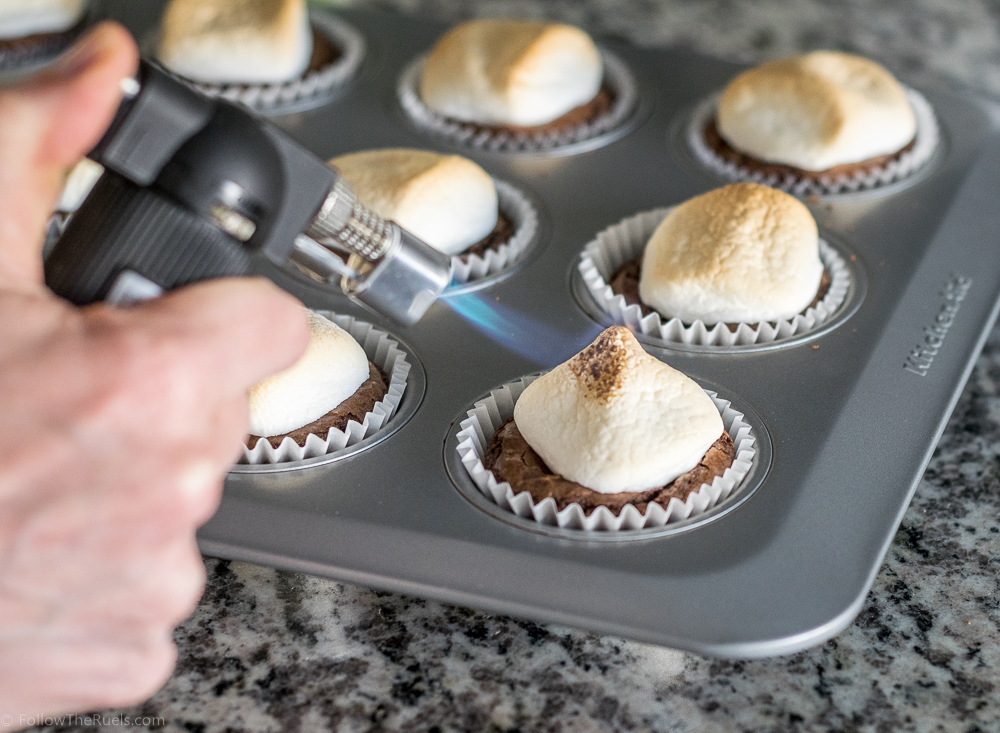 Once the brownie were almost all the way baked, I put a marshmallow on top of each of the brownies and let those bake for about 3 minutes until they became slightly golden brown and puffy.
I had attempted charring the marshmallows under the broiler, but every time they became overly burned. That's when I settled on the baking method which gets the marshmallows all gooey, then I could just go back over them with a kitchen torch to get them nice and charred.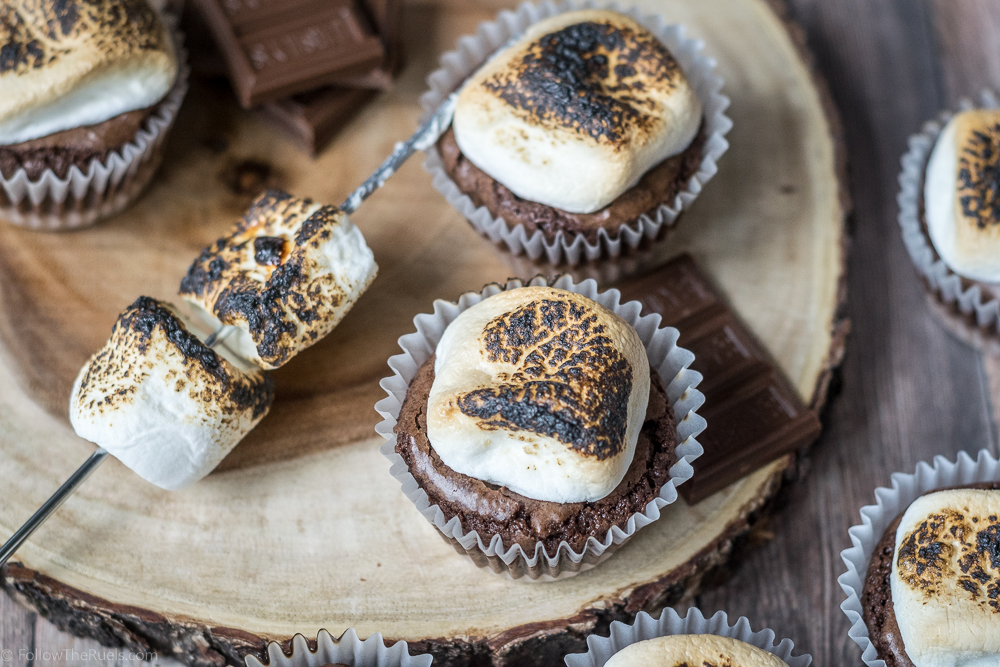 To me, the char is the most important part. I love a good roasted marshmallow. Like, I want that sucker on fire! (Actually, the broiler method would have been fine for me, but I know other people don't like they food that toasted.) It's that gooey, fire roasted marshmallows are what make this brownie so good.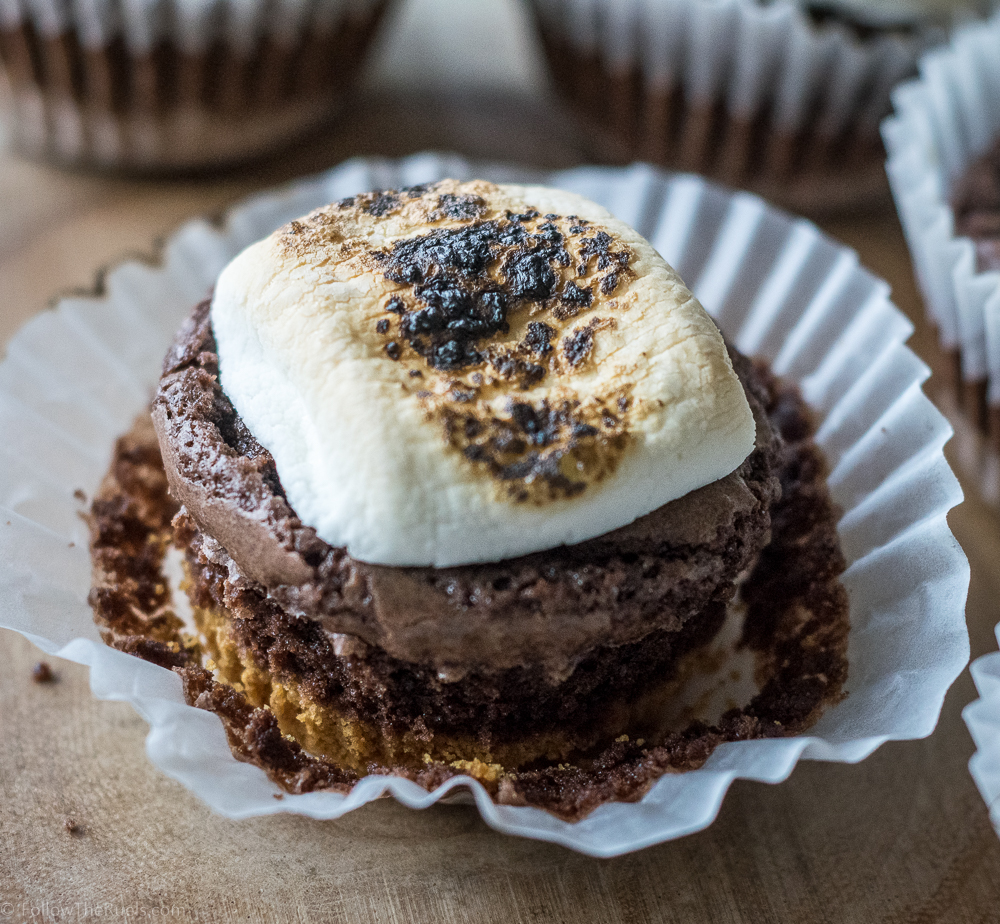 First, you'll bite into the top and sink your teeth into the soft marshmallow, then you'll get a bite of the rich chocolate brownie. Then at the end, you'll get that graham cracker crunch. It's not exactly your fire-side s'more, but it is just as good and definitely brings back all those wonder summer memories.
[amd-yrecipe-recipe:55]