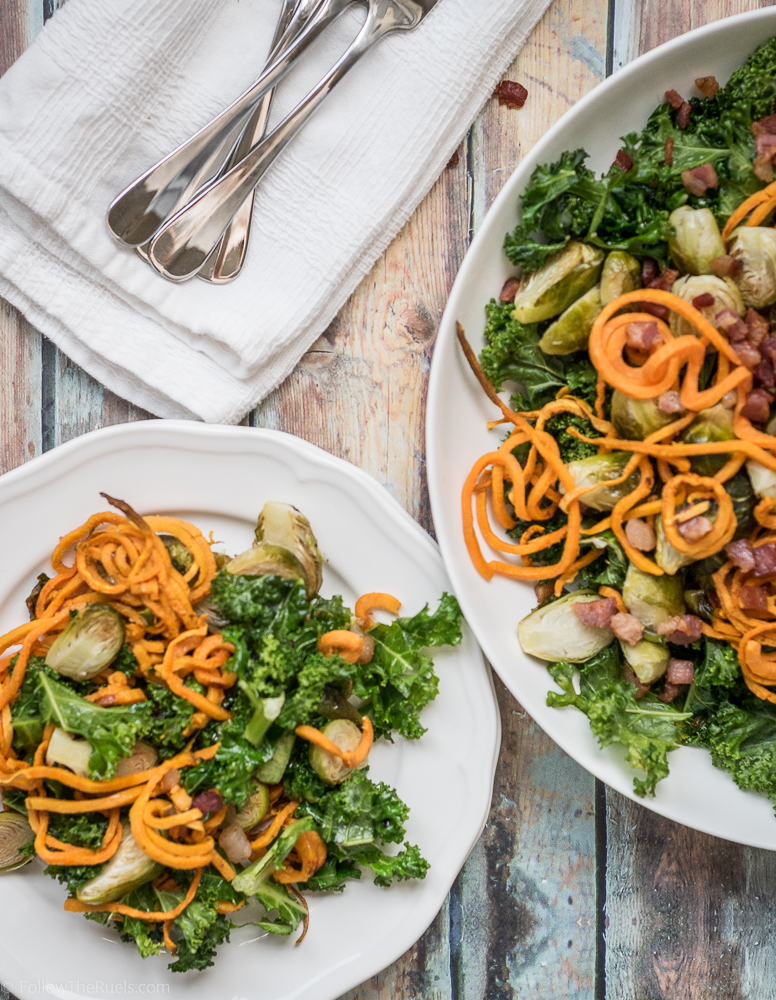 This recipe is probably more appropriate for the middle of Fall or Winter, not a month out from Summer. But ever since getting my new favorite kitchen gadget I just couldn't wait to post a spiralized sweet potato recipe. I have been thinking up lots of ways to combine sweet potato and brussels sprouts, unfortunately none of them seemed seasonally appropriate. So lets all pretend it's Fall, there's a crisp in the air, leaves on the ground, and sweet potatoes and brussels sprouts are abundant. Are were there yet? Good, let's get to making this kale, sweet potato, and brussels sprout salad!
Despite being the headliner of this recipe, the kale is just a supporting player for the spiralized sweet potato and brussels. I was honestly going to just make this a sweet potato and brussels sprout salad but I felt like that wasn't going to be enough. So while the sweet potato and brussels sprouts roasted in the oven, I lightly sauteed some kale in the drippings from the pancetta.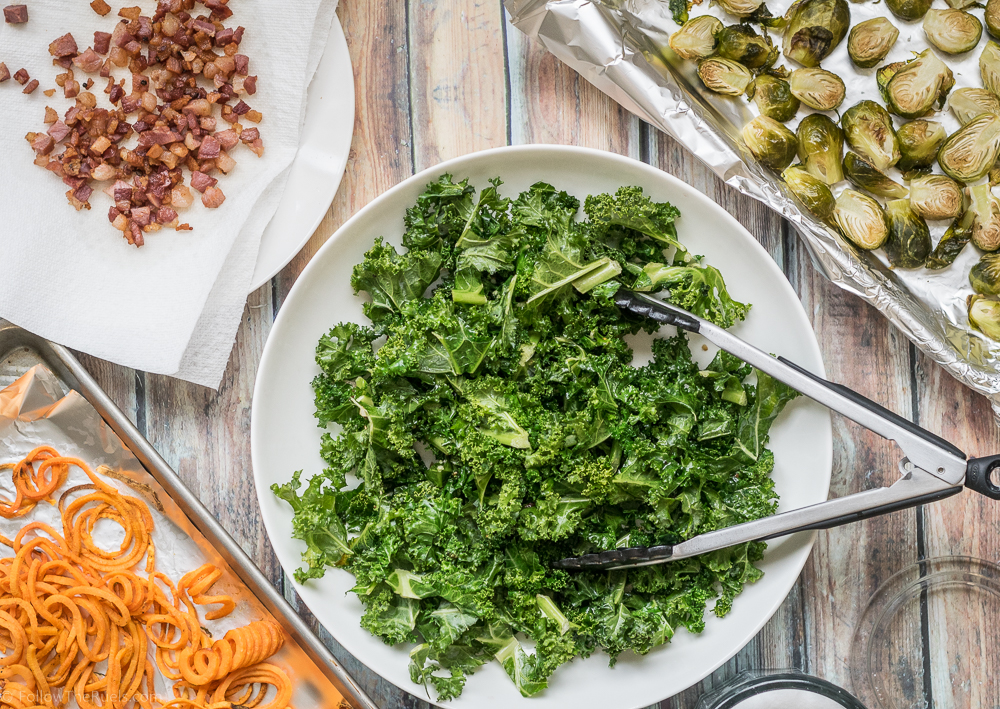 Did I not mention the pancetta? Oh yeah, that's pretty much what brings this whole thing together. Nothing goes better with brussels sprouts, kale, and sweet potatoes (respectively) like some crispy, salty, bacon…or in this case the Italian version of bacon. Of course, bacon could be seamlessly substituted if you can't get your hands on pancetta (or just don't like it).
Again, I know a "warm kale salad" doesn't sound so appetizing when it's 80 plus degrees outside, but trust me, you will want to make this recipe if once it starts to cool down to at least 70. It's so comforting and filling, but it surprisingly healthy! It's just a pile of nutritious vegetables lightly tossed in bacon fat (i.e. the best way to eat your vegetables). So just ear-mark this recipe and come back to it on September 21.
[amd-yrecipe-recipe:32]