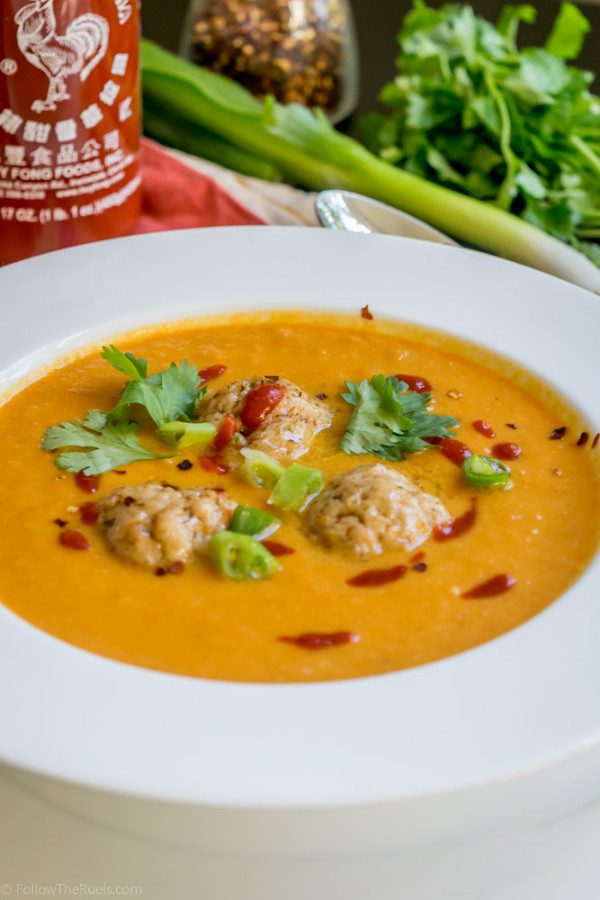 Here we go, another soup recipe. I am on a roll, guys. This time it's a carrot soup. Now, there is nothing sexy about carrot soup. Plain old carrot soup might as well be baby food. They are essentially the same thing – pureed carrots. But this soup…This is no plain ol' carrot soup, its Thai carrot soup. It's sweet, spicy, nutty, creamy, flavorful, and rich. Sexy, right?
In addition to the soup, I tossed in a few turkey meatballs spiced with lots of Thai-inspired spices like ginger, cilantro, garlic, fish sauce, and chilies. Together is a complete meal that is surprisingly healthy!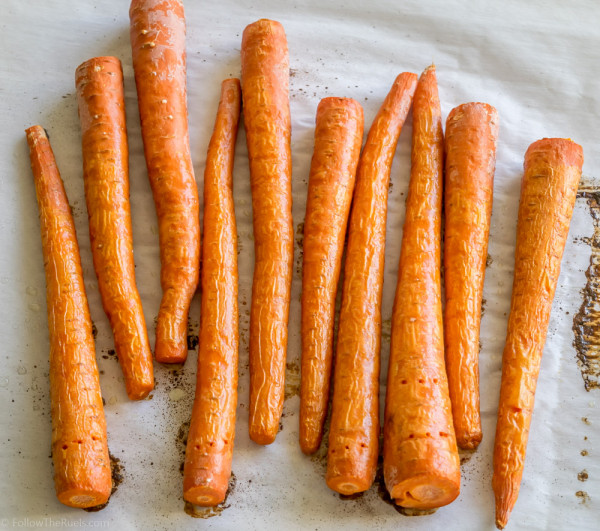 The star of the show are these lovely carrots. I roasted them in the oven first before roughly chopping them and tossing them in a big pot with diced onions and chicken stock. If you wanted to make this soup vegetarian, substitute vegetable stock instead.
Once the soup stock came to a boil, I added a healthy scoop of peanut butter, a spoon full of coconut cream, and red chili paste. I then got out my hand dandy immersion blender [Side note: I have used this thing more in the last month than I have since we got it as a wedding gift 2 years ago] and blended everything together until almost smooth.
At this point I did a little taste test and added a bit of salt, pepper, and Sriracha. Normally I am not a spicy-food eater, but this soup definitely needs some spice to balance out the sweetness of the carrots.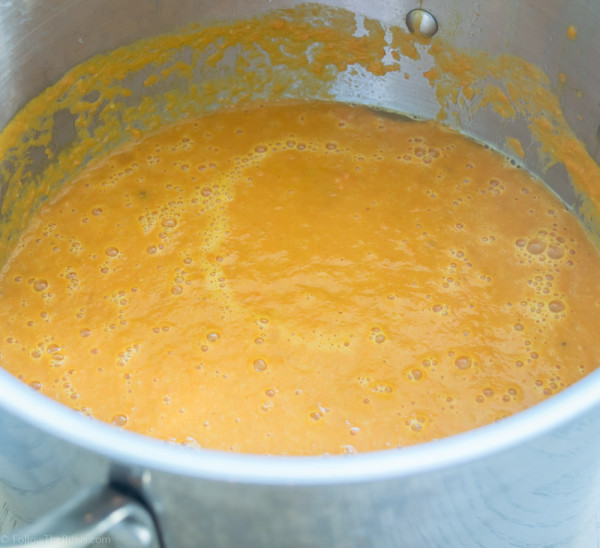 The meatballs were very simple to make, and they came together so quickly I didn't have time to take any pictures of them. Plus they get my hands so dirty, if I wanted to take pictures I would have gotten raw turkey meat all over my camera.
For the meatballs, I just mixed together the ground turkey, spices, and breadcrumbs, and formed them into ping-pong sized balls then baked them in the oven for about 20 minutes.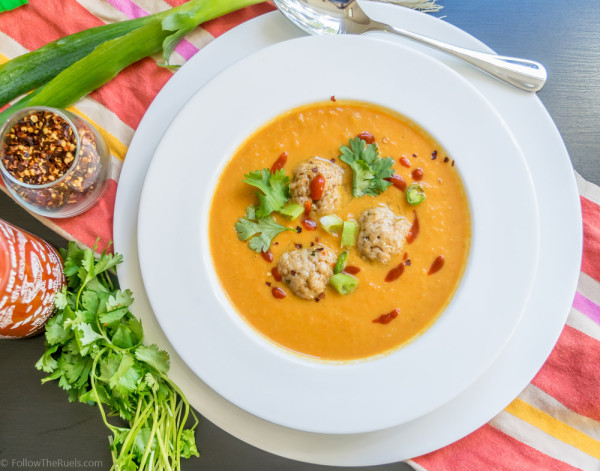 Once everything was ready, I ladled the soup into a couple bowls then plopped a few meatballs right on top. I sprinkled a bit more Sriracha sauce on there for good measure along with some cilantro and green onions.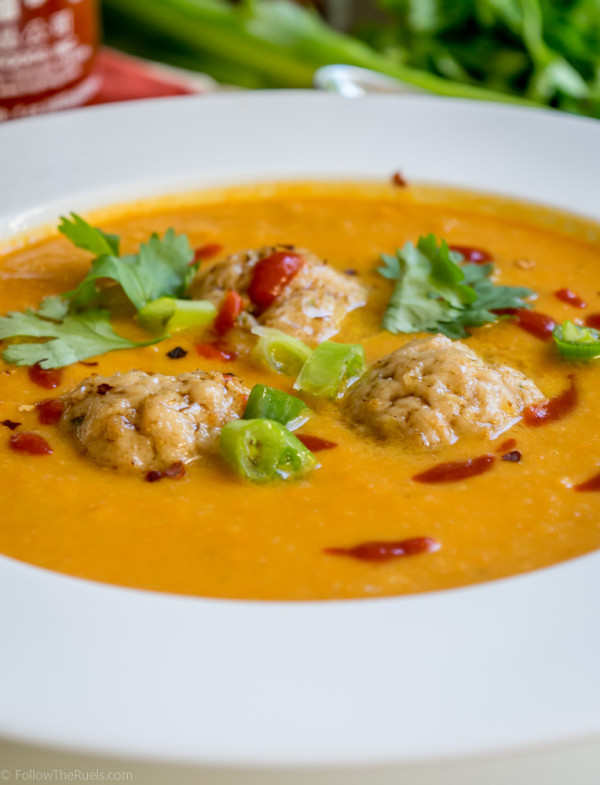 It is such a change for us since we don't do that much Thai cooking and we really don't do that many spicy meals. But I could not get enough of this soup. Even the Sriracha sauce wasn't as bad as I thought it would be. I can see why people love the stuff so much.
I hope you give this soup a try even if Thai food isn't your thing. The spice profile can be adjusted to suit your tastes, whether spicier or not so spicy. So you really have no excuse NOT to make it!
[yumprint-recipe id='82']