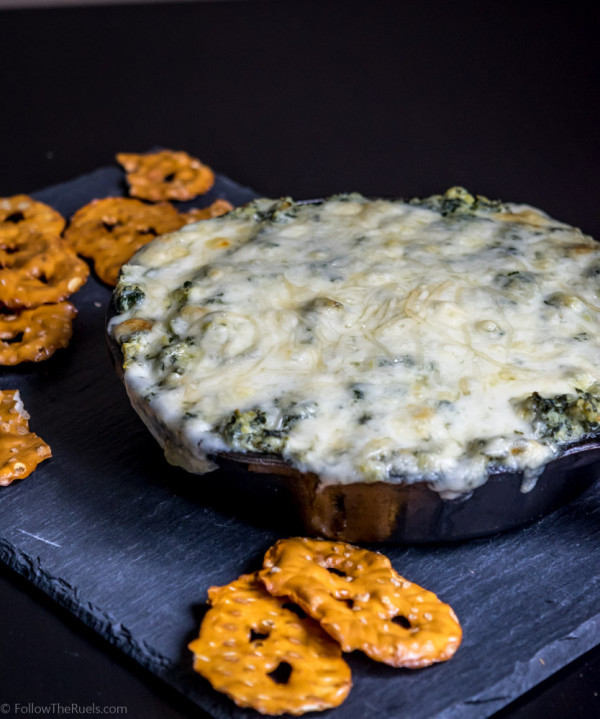 I personally love spinach artichoke dip, but have you seen some of the ingredients in it? Mayonnaise, sour cream, and tons of cheese. No wonder it is so delicious.It is terrible for you! But that is what inspired me to make something a bit healthier for our college football watch parties (Sic 'Em Bears!). I decided to make a kale artichoke dip that is lightened up with Greek yogurt and ricotta cheese.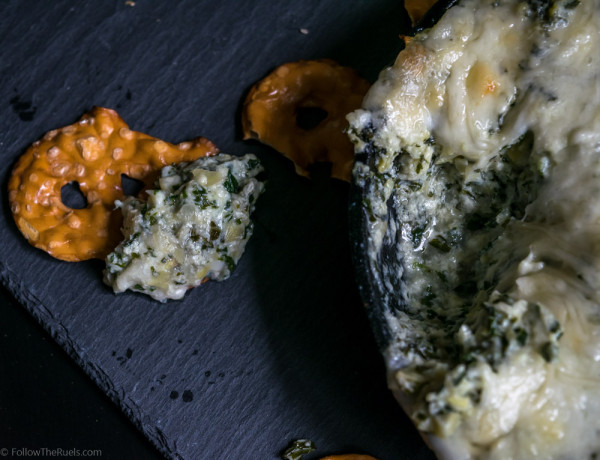 I was fully prepared to make this dip with spinach, but I had a lot of left over kale so I thought I would give that a shot (but this recipe can easily be used with spinach instead). I sauteed the kale in a bit of olive oil with some garlic and salt. I added the kale and artichokes to a food processor to chop up a bit. I then used the food processor to help me mix in the Greek yogurt, ricotta cheese, Parmesan cheese, and spices. That way I don't have to dirty another bowl.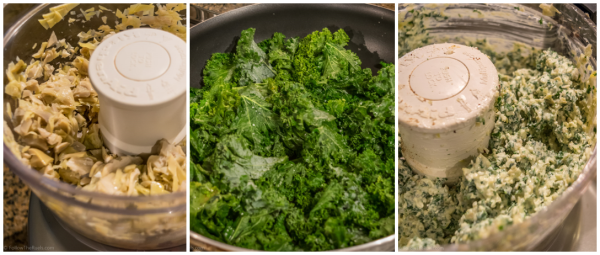 I transferred the mix to a small cast iron skillet (or you can use any baking dish) and topped with a bit of cheese just for the cheesiness that makes spinach artichoke dip so wonderful.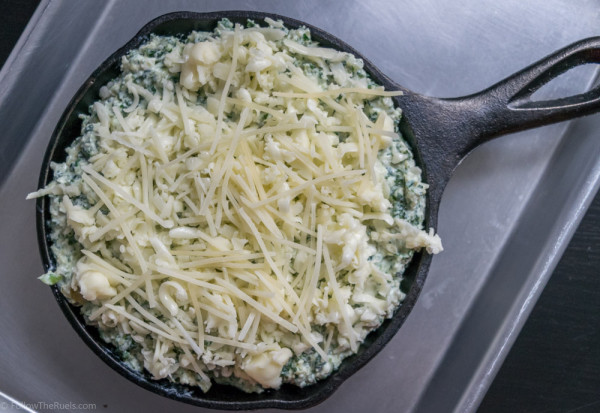 After baking just long enough to get all the flavors to meld together and the cheese to get ooey and gooey (about 20 minutes), I served it to my eager husband (after taking pictures, of course) with some pretzel chips. My husband LOVED this dip and could not tell that it was "healthy" or lightened up. He was not excited about the substitution of kale, but in the end, he could barely tell the difference. Honestly, if I didn't tell you there was kale in it, you would never know. It tastes just like your favorite spinach artichoke dip, but with a thicker consistency.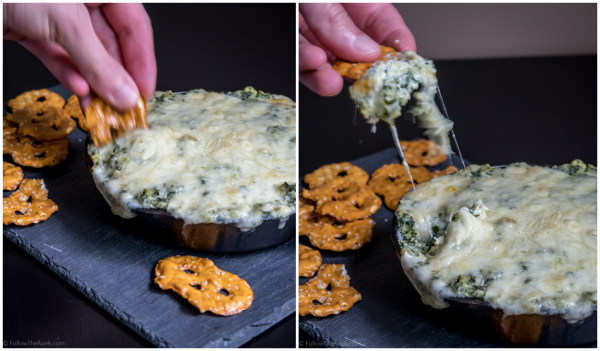 I hope you try this and love it as much as we do!
[yumprint-recipe id='68']