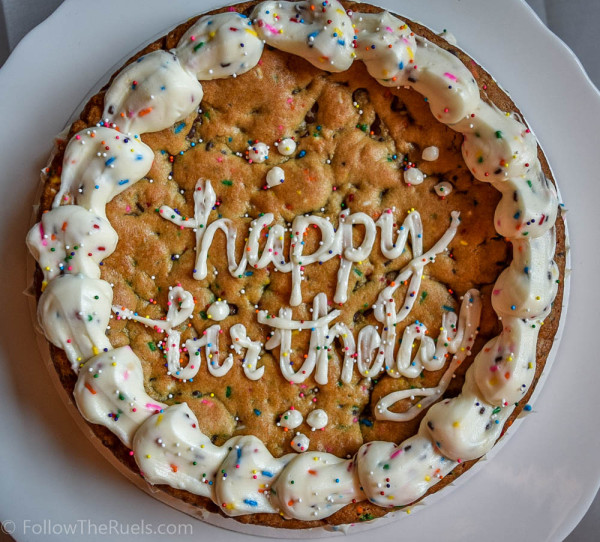 It's my husband's birthday this weekend! I love it when other people have birthdays so I can bake something for them! This cookie cake actually isn't for him. I have something extra special in mind for him (he love ice cream cake). But for a coworkers birthday I tried making my very first cookie cake.
Honestly, I was a little intimidated. I have never made a cookie cake before and my expectation was that it would bake unevenly. The edges would be burned and the middle would be soft. But I did some research and found some great tips for making the perfect cookie cake.
I consulted several recipes. This recipe from Sally's Baking Addiction looks awesome. So does this one from Divas Can Cook. What I learned from both of these recipes is that the secret to the prefect cookie cake is moisture. You want to create a soft, chewy cookie. Not a crispy cookie.
So I ended up taking my favorite chocolate chip cookie recipe and tweaked it a tad based on what I learned.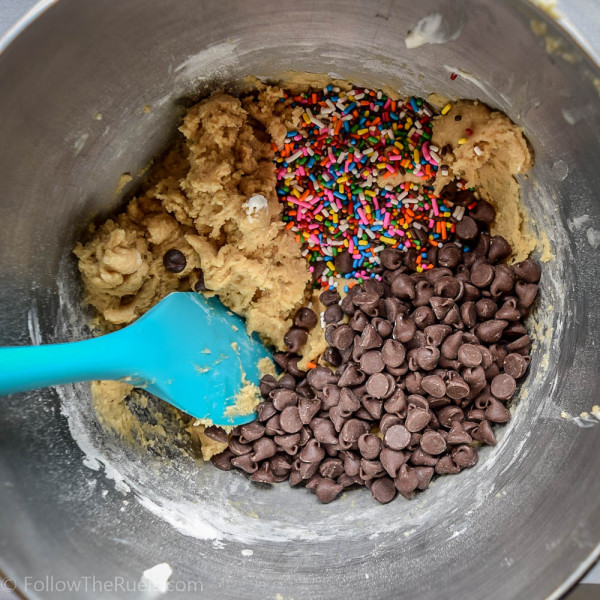 Oh….and I added lots of sprinkles!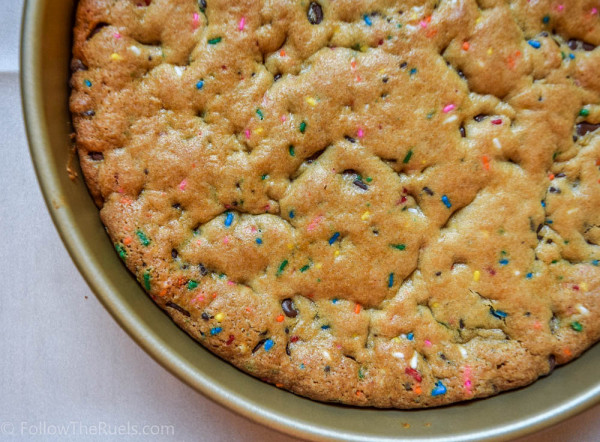 Then I added some super simple butter cream icing (with extra sprinkles) for good measure. I used this recipe.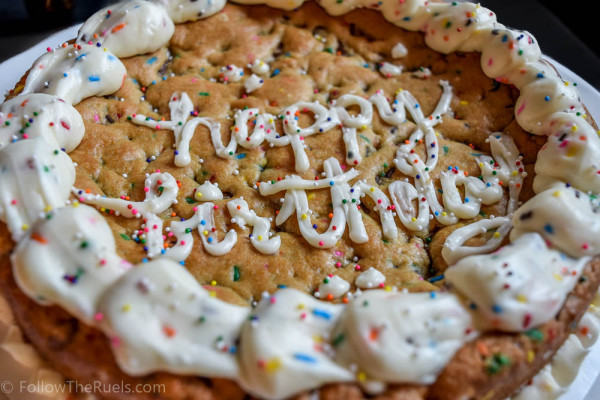 Ta-da!
Cookie cakes no longer intimidate me. Actually, cookie cake my be my go to birthday baked-good. So much simpler than a cake or cupcakes!
[yumprint-recipe id='58']