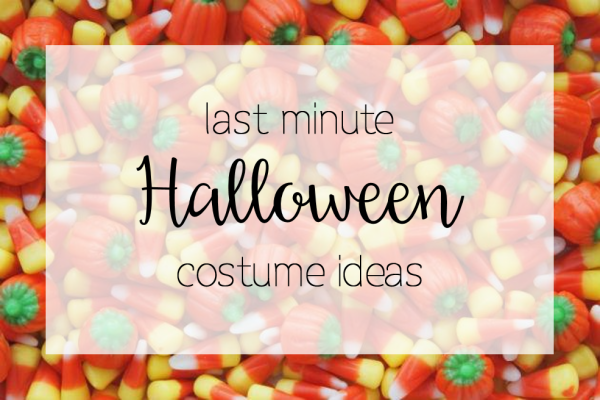 I have officially reached that age (5 years ago) where I no longer want to be nor can I get away with anything "slutty" for Halloween. I also don't really want to spend $50+ on a poorly made costume I will wear once. Now I would much rather pull some things out of my closet and throw together a Halloween costume with what I already have. Or at the very least, if I do buy something, it can be something that I will wear again the rest of the year.
So in that vain, I have rounded up a few costume ideas that can be made with pieces that a lot of us probably already have in our closet. Not only will these costumes not cost much (if any) money, but if you are in a pinch and need a costume at the last minute, you won't have to run out to the store to find something!
[show_ms_widget id="26591214″ image_id="28629456″ width="785″ height="921″]
You could really be any of T. Swift's characters from the Shake It Off video, but her main outfit could be so easily replicated. Black cropped pants, turtleneck, and flats, plus some side swept bangs and her signature red lips and you could easily pass as Miss Swift. I would definitely sport a blinged out microphone and don't be afraid to bust out some of her signature moves!
[show_ms_widget id="26591224″ image_id="28629466″ width="781″ height="922″]
A scarecrow costume is little more than any outfit you might wear to the grocery store on the weekend. Just add some pieces of straw and maybe a little face paint to your ensemble of relaxed fit jeans, a flannel shirt, booties, and a floppy hap. If you want, you could add a post to your back and down your arms so you can really be outstanding in your field (scarecrow joke)!
[show_ms_widget id="26591236″ image_id="28629480″ width="859″ height="906″]
Mary Poppins is the best costume for work! Start with your normal work wardrobe: black skirt, heels, and white button down. Then throw on a black hat, button your shirt all the way up and tie a red ribbon under your collar. Don't forget to grab an umbrella on your way out the door and carry your biggest bag possible.
[show_ms_widget id="26591242″ image_id="28629484″ width="787″ height="922″]
This farmer costume might be my favorite because I have been itching for an excuse to get a pair of overalls! Pair overalls (or any light wash jeans) with a plaid or chambray shirt and throw on a straw hat and you've got yourself a costume!
[show_ms_widget id="26591250″ image_id="28629490″ width="794″ height="921″]
If this post proves anything, it is that you can turn any of your plaid, flannel, or buffalo check shirts into a cute costume. The lumberjack costume is really easy to put together if you have a red/black buffalo shirt, dark jeans, and a beanie. Pick up a fake axe from the costume store and maybe paint on a beard and you will be the cutest lumberjack around.
Have you ever created a Halloween costume using just what you had on hand? What did you go as? I have a few more costume ideas in mind, so I may be posting another round up of costume ideas sometime between now and Halloween.