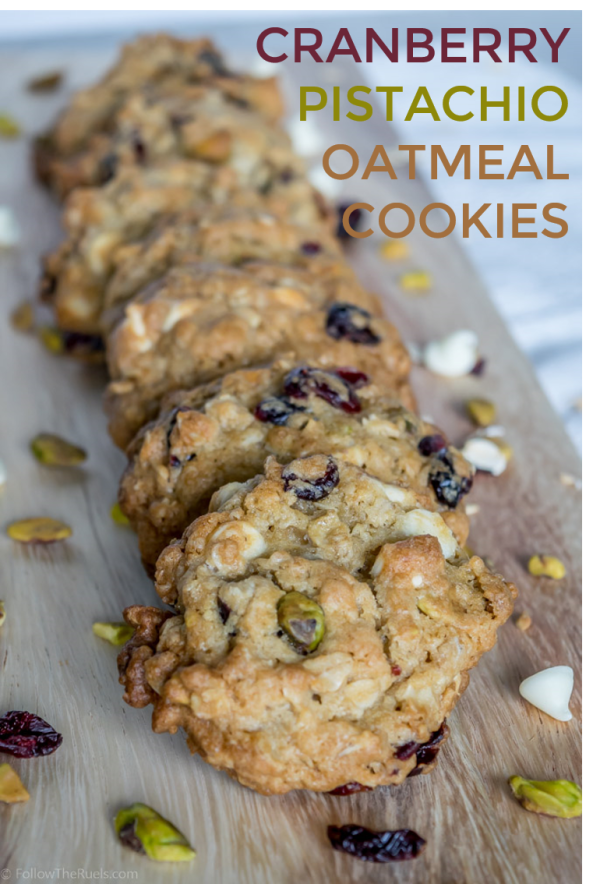 One of my favorite things about the holiday season is all of the treats, cookies, and candies that are around all the time. If you hadn't figured it out already I love just about any cookie, candy, brownie, truffle, etc, so this is probably no surprise.
To kick off the Christmas cookie making season I wanted to start with something a little different. Oatmeal cookies aren't always associated with the holidays, but when you add in some green pistachios and red dried cranberries, they take on a much more festive look.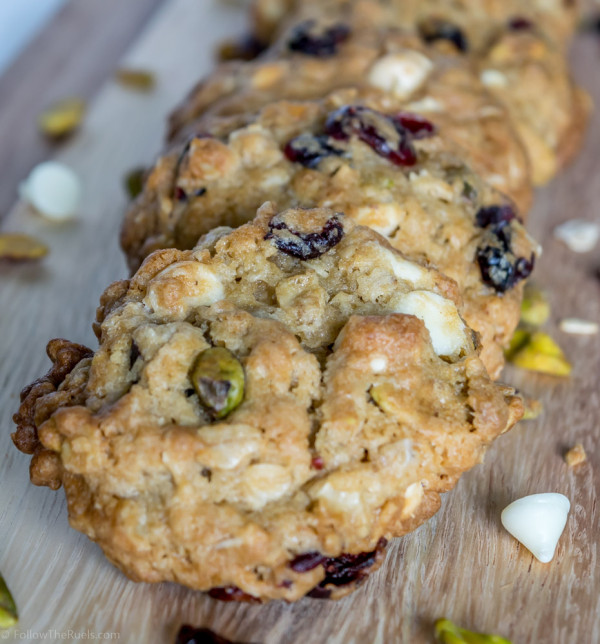 But they don't just look festive. They taste delicious. The cranberries are tart and chewy. The pistachios are salty and crunchy. And the white chocolate balances them both out with their sweetness.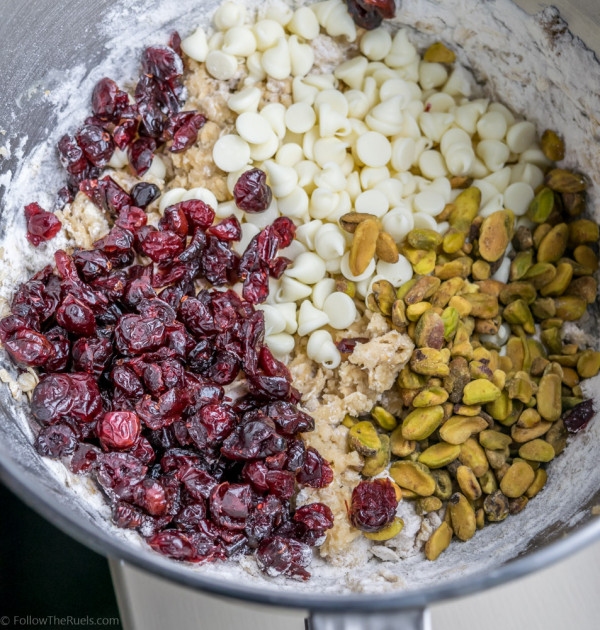 The recipe is pretty simple. Other than the extras, it starts with your basic oatmeal cookie recipe. If you have a favorite oatmeal cookie recipe, you can start with that as the base then add in the chocolate, cranberries, and pistachios. If you don't have a favorite oatmeal cookie, I highly recommend the one I used below. It makes a delicious, crumbly, soft, with crunchy edges oatmeal cookie.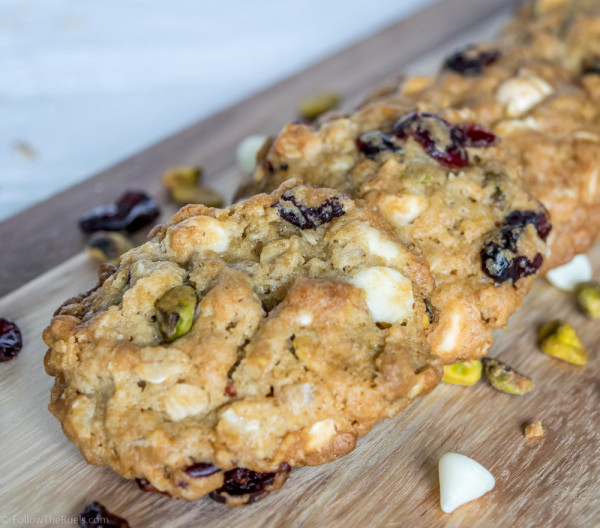 So if you are looking for a fun alternative for a cookie swap or holiday party, I recommend these cookies! I promise you won't be disappointed!
[yumprint-recipe id='85']