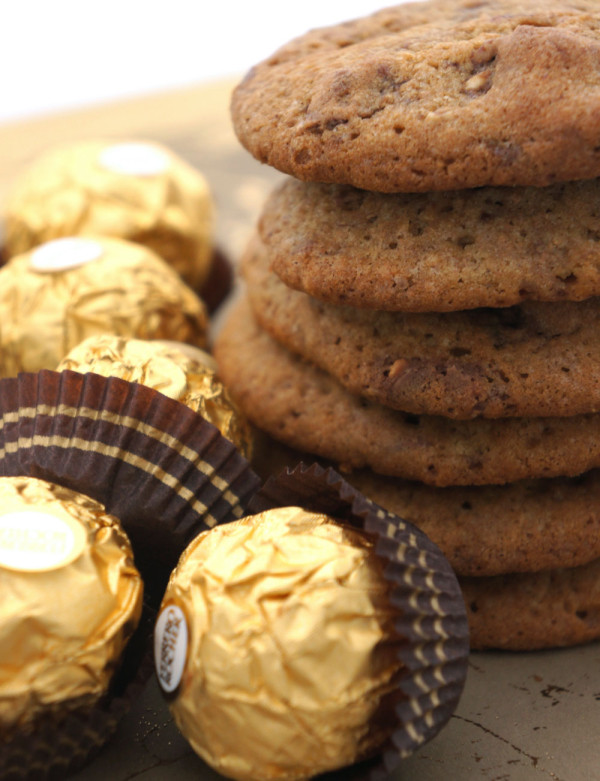 Ferrero Rochers are possibly my favorite candy. Ever. My husband knows that if he needs to cheer me up or apologize he can buy me a Costco sized package of these chocolate-hazelnut confections and all will be forgiven. And because he buys be the large box, I had a few extra to toss into a batch of cookies.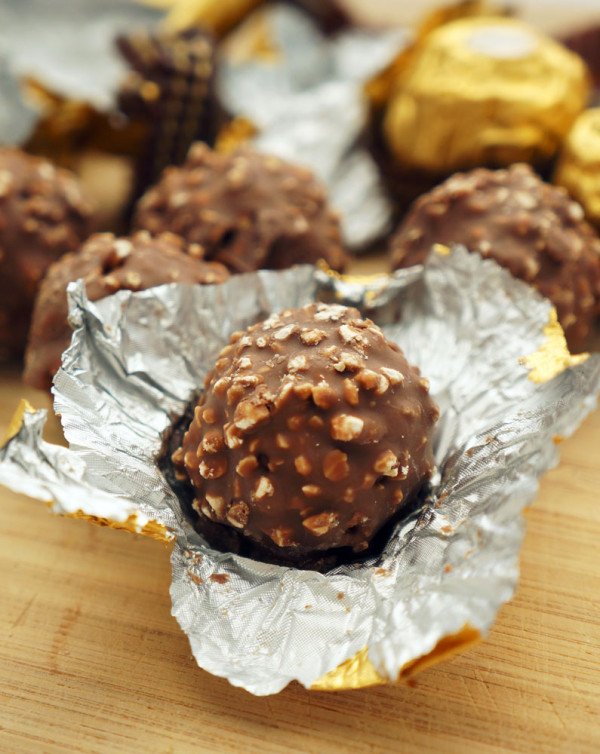 I started by unwrapping and chopping up about 10 Ferrero Rochers. It probably ended up being 8 because I kept stealing pieces. The Ferrero Rochers don't need to be all that finely chopped, because once they get mixed in, they will break up a bit more.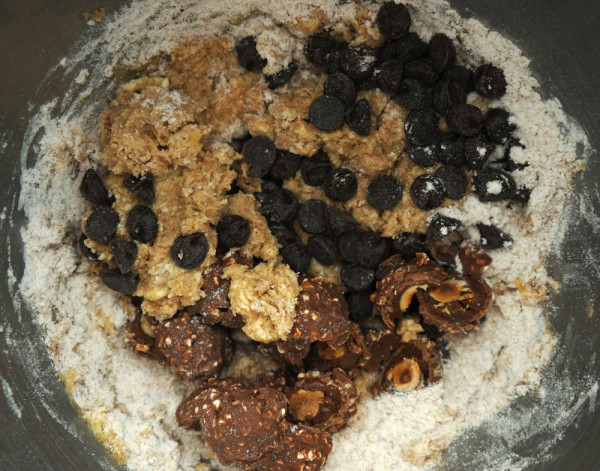 I added the candy pieces to my basic chocolate chip cookie recipe. I did tweak it a little bit by adding in some hazelnut extract (totally optional), reducing the granulate sugar by 2 tablespoons (these candies are a lot sweeter than normal chocolate chips), and halving the amount of chocolate chips.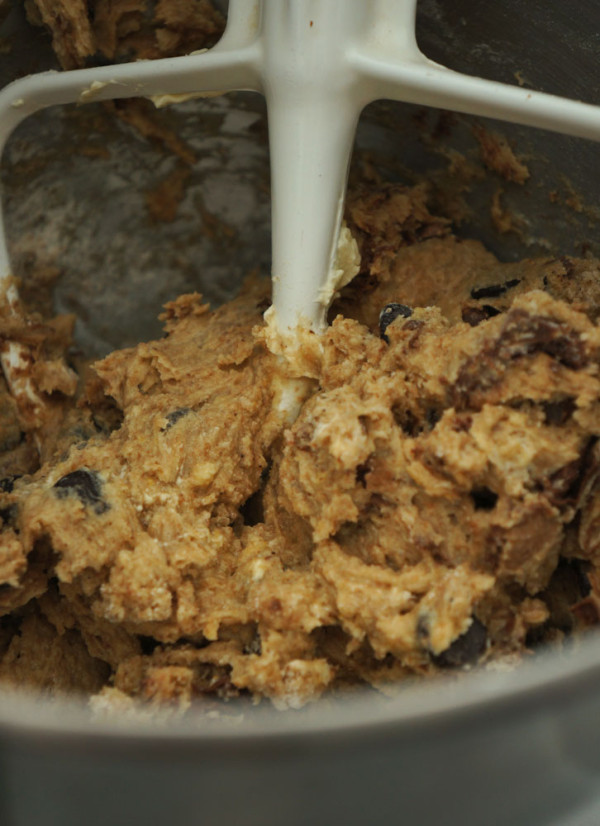 When it gets all mixed together, the Neutella filling is swirled into the dough, the chocolate-nut coating is broken up into smaller pieces, and the wafer cookie adds an extra bit of crunch.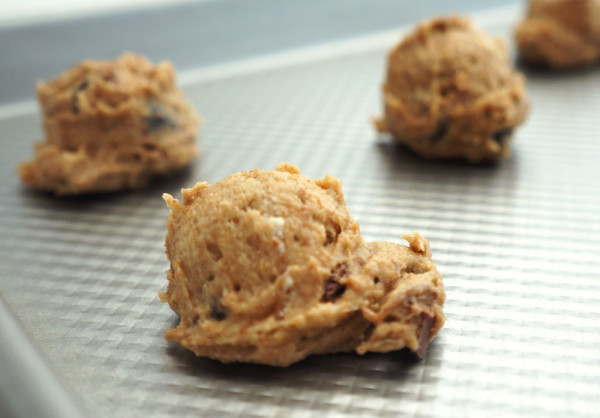 But every once and a while, a piece of the Ferrero Rocher stays pretty much in tact. And those are my favorite cookies.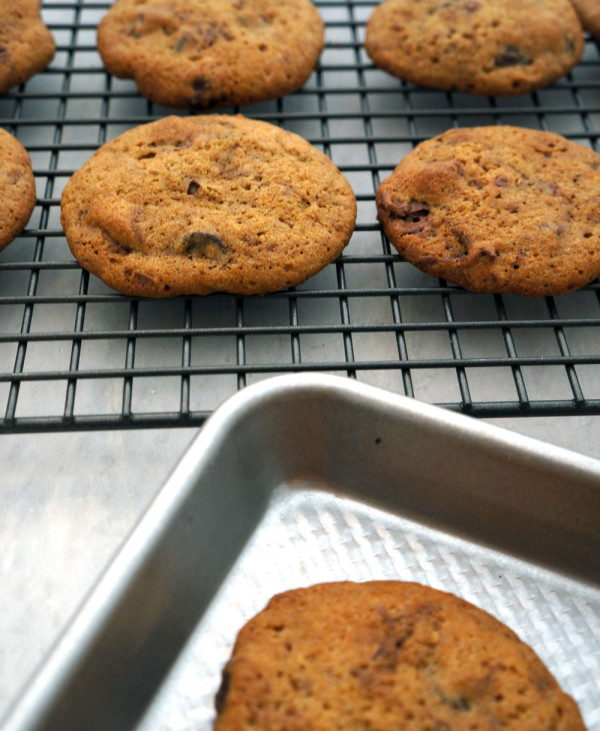 But really, all the cookies are wonderful. I am happy that I put chocolate chips in with the candies. My original idea was to use only FRs, but I would need a lot of them and they are really expensive! But the semi sweet chocolate cups helped balance out the super sweetness of the candy.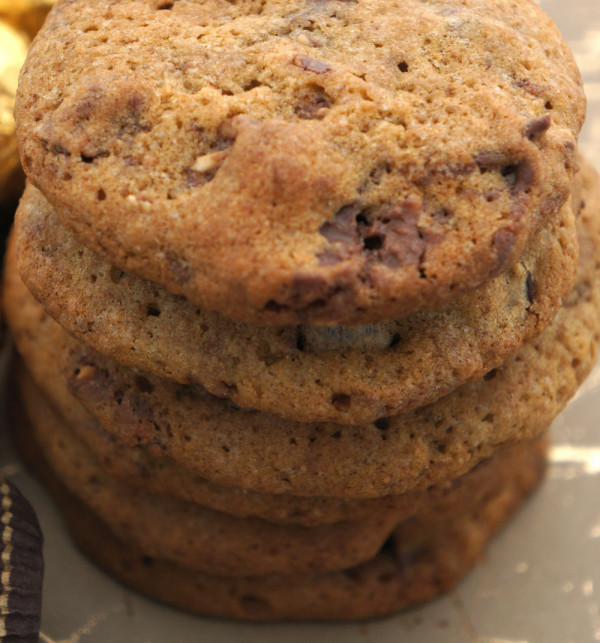 What is your favorite candy to add to cookies?
[yumprint-recipe id='29']