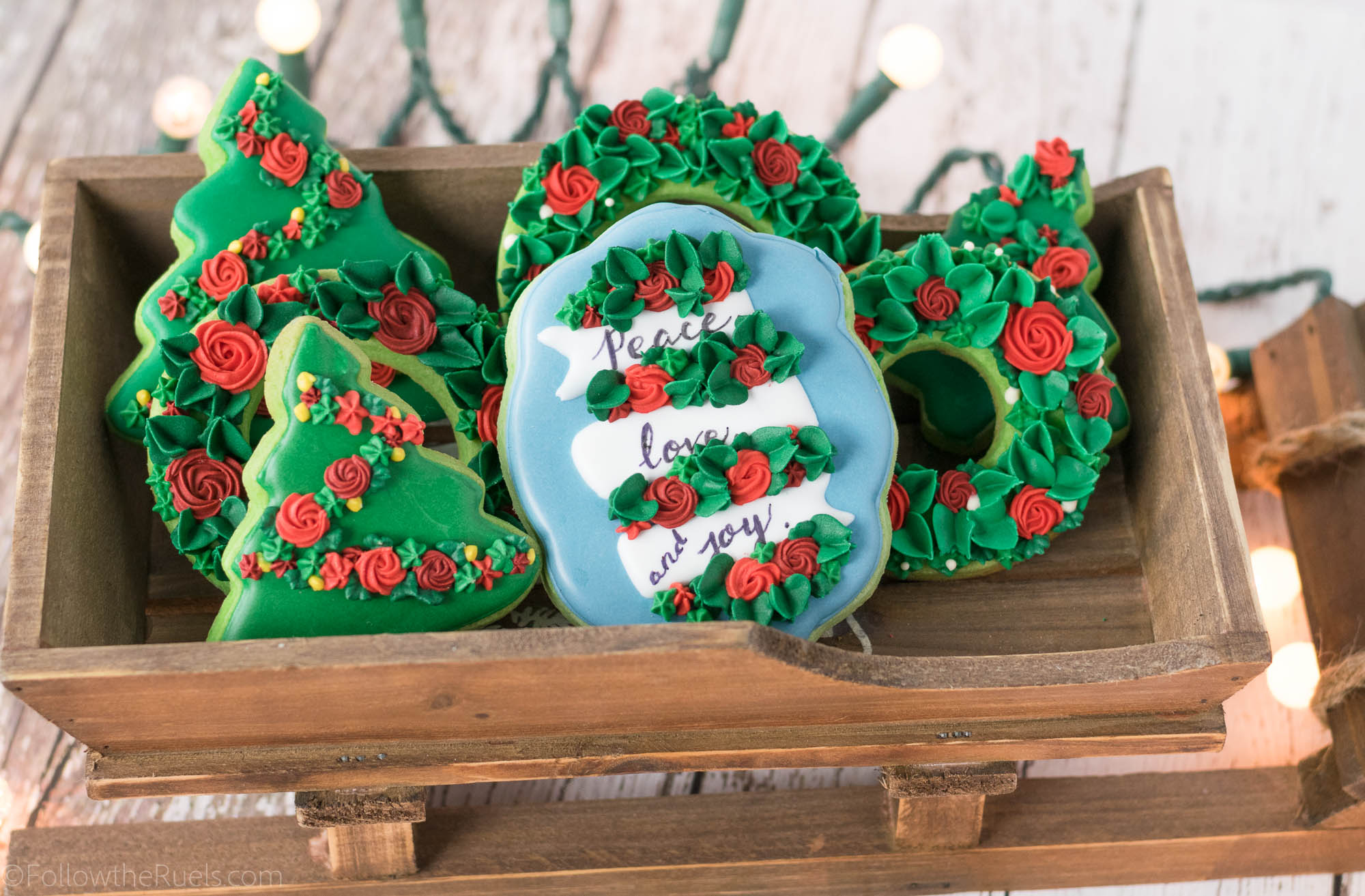 It may not surprise you to find you that I have been doing lots of holiday baking since Black Friday. Honestly, I wish I could be doing more. I had so many fun decorated cookies in mind for the holidays, but I don't have time to do them all.
Despite that, I did find time to make some holiday wreath cookies using my favorite piped flower techniques. Really, they are no different than these floral letters I made for Fall or for Mother's Day. I love making cookies like this using piping tips because they look very elegant and detailed, but you and I know that they are actually pretty easy!
I used the same techniques to add a flower garland to a Christmas tree and to add flowers around a royal icing banner. Piping tips are so versatile and make the cookies look professional.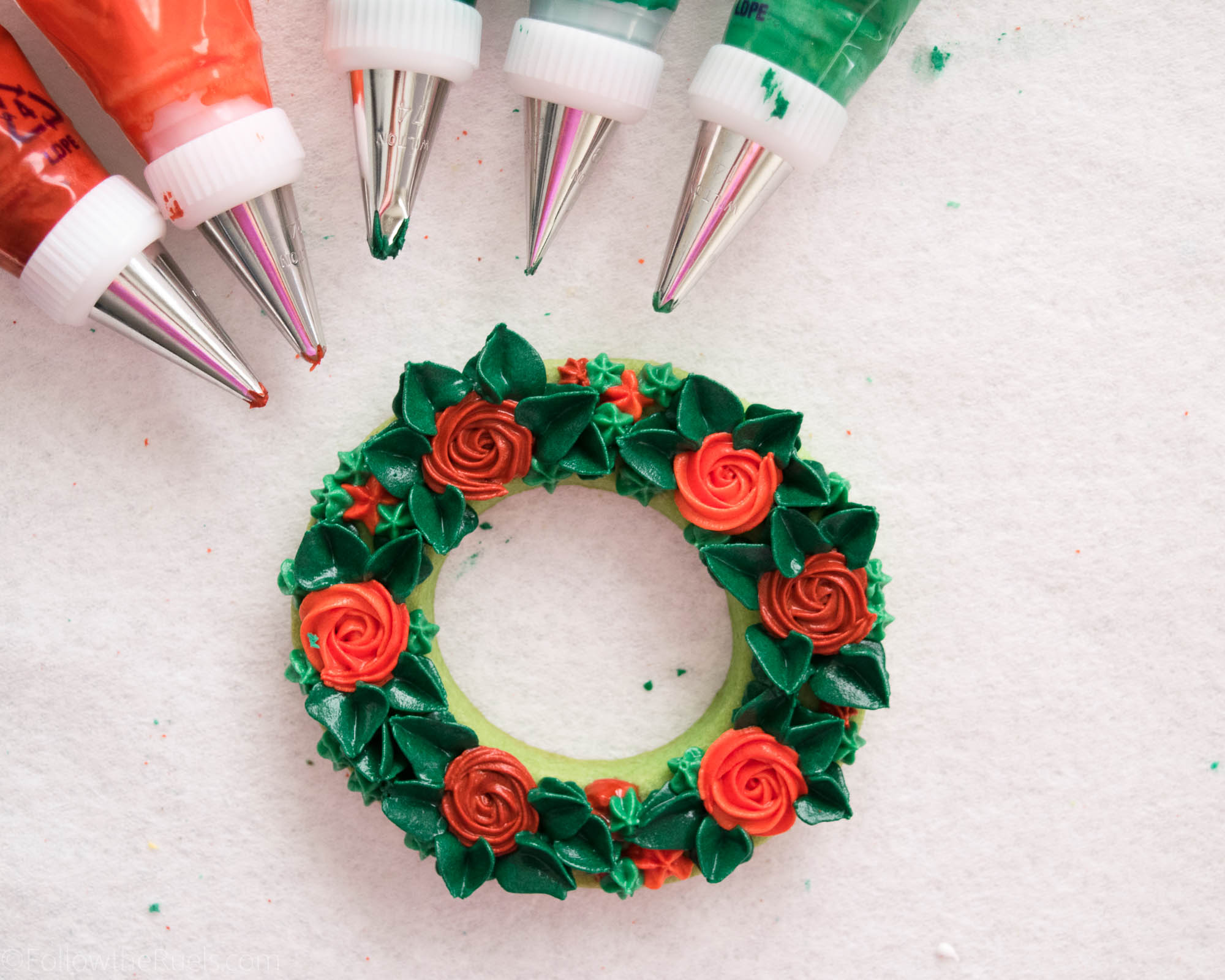 The piping tips I used for these cookies were:
#14 and #24 to make roses,
#74 to make the large leaves,
#379 to make the small leaves, and
#16 to make the green star-shaped filler
For some of the cookies, I added some dots just for a bit more color and texture, but I didn't even bother with a piping tip for those, as a zip-top bag or piping bag does the job.
There are so many fun things to do with piping tips and they are one of my favorite tools to use to decorate cookies. As you can see, they are actually pretty easy to use if you use the right consistency of icing.
Anytime I use piping tips, I use a stiff consistency icing. That means the icing is very thick. When I mix up my icing, typically I add some water to thin it down. For stiff consistency icing, I barely add water because I want the icing to form a stiff peak when I lift the spoon up from the surface.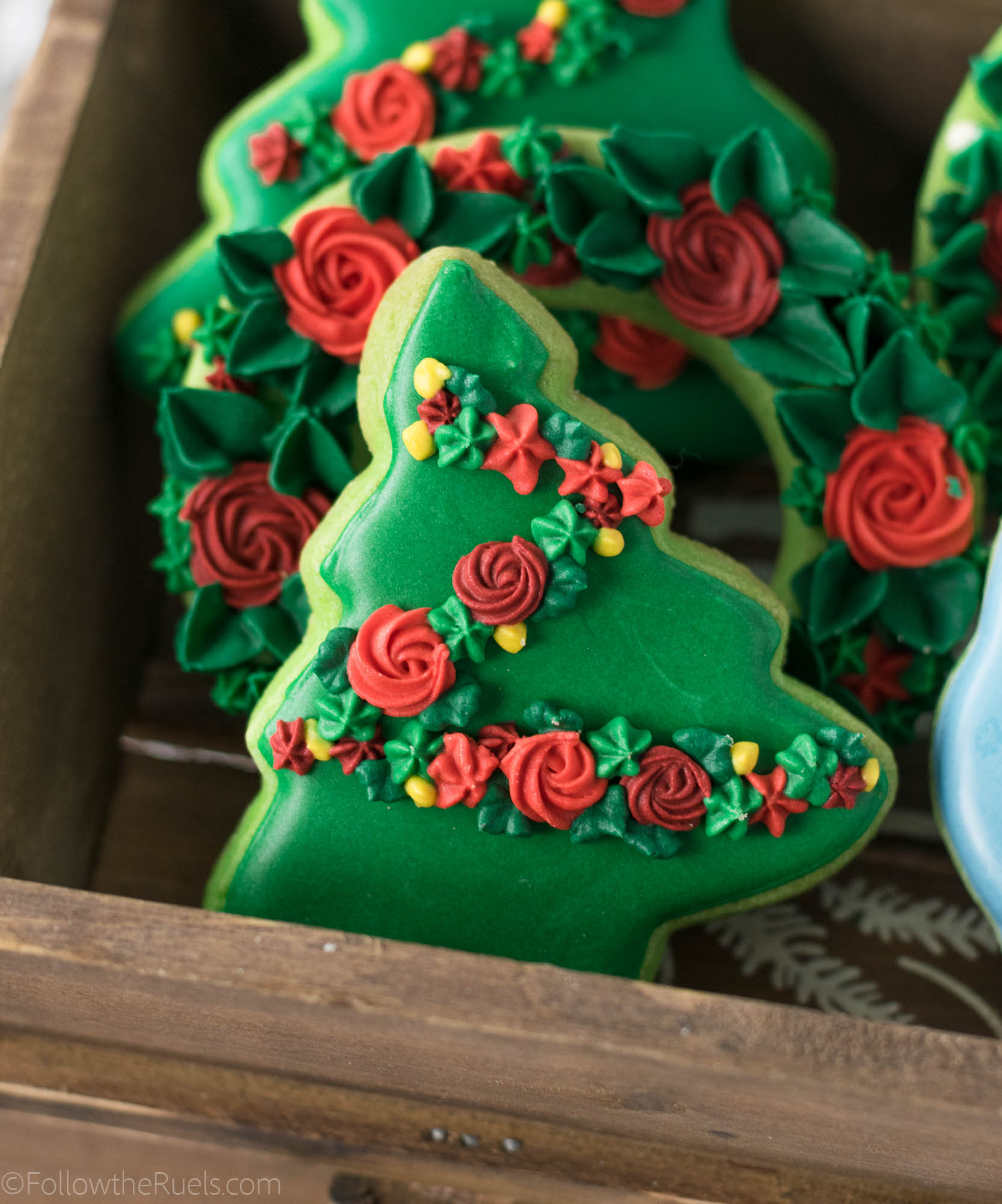 That ensures that all those little details from the piping tip stay put and don't settle into a blob of icing.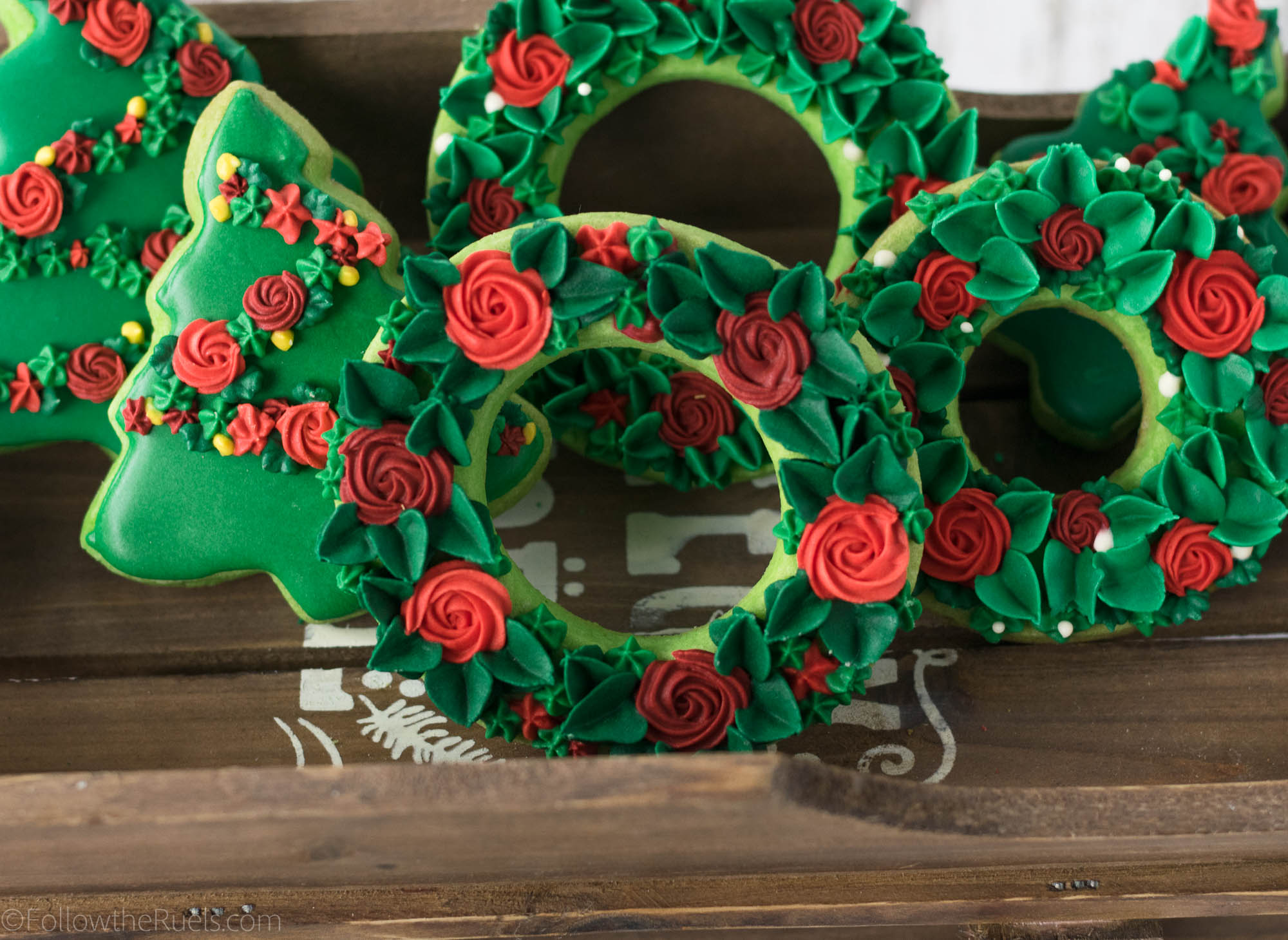 And if you are wondering why my cookies are green, it's because I made my pistachio sugar cookie recipe from my Ultimate Christmas Cookie guide. But really, you could tint any cookie dough green or leave them plain.
Tools used:
[show_shopthepost_widget id="2951522″]