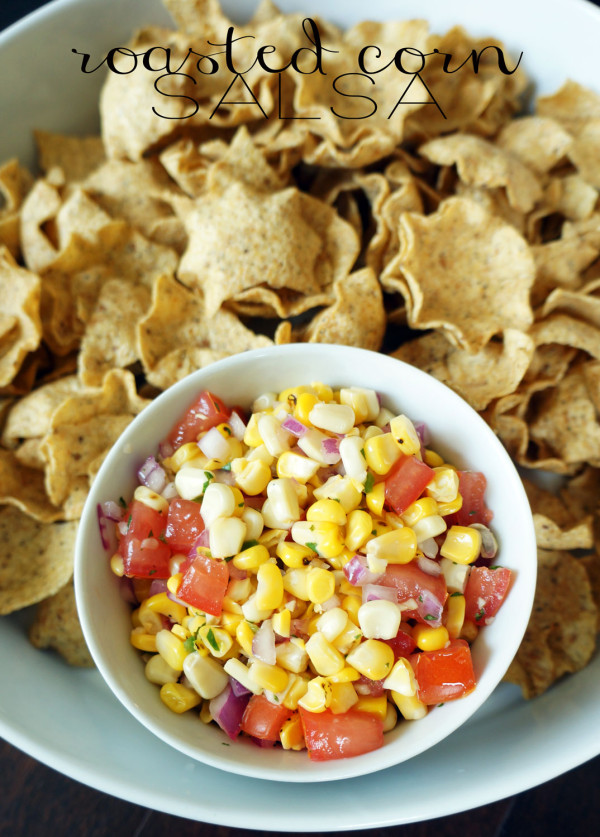 While corn is always readily available in the US, Summer is definitely corn season. Like a lot my recipes lately, I have been inspired by the produce at my local farmers market. I go without a list, and just pick up what looks good. This past weekend, there was an abundance of corn that looked amazing and I picked up a few too many ears. With a couple ears left over I mixed up a bowl of sweet, spicy, and zesty corn salsa.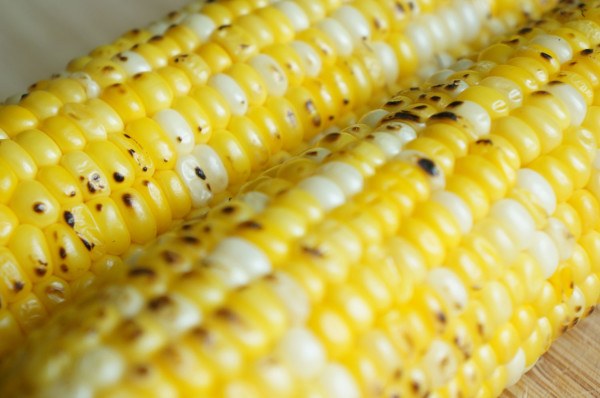 Step one is to roast the salsa. I roasted it in the oven, then put it under the broiler until the it started to char. This can also be done on the grill.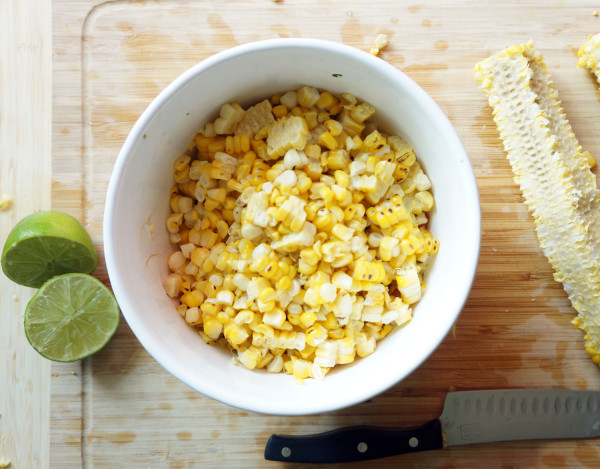 Once the corn has cooled down, I cut the kernels off the ear and throw them in a bowl.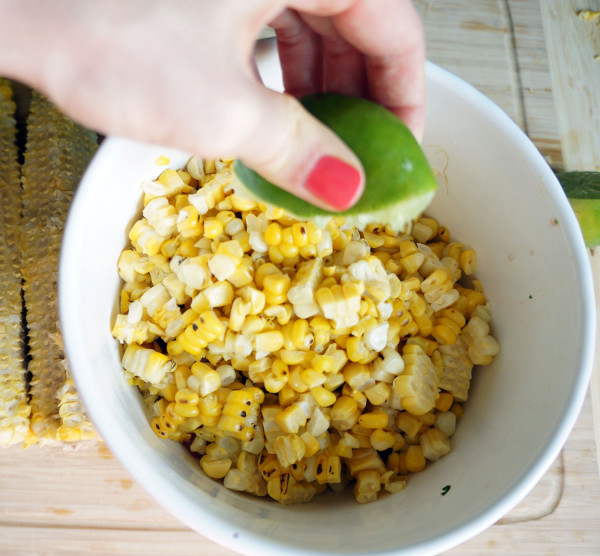 Then sprinkle in some lime juice…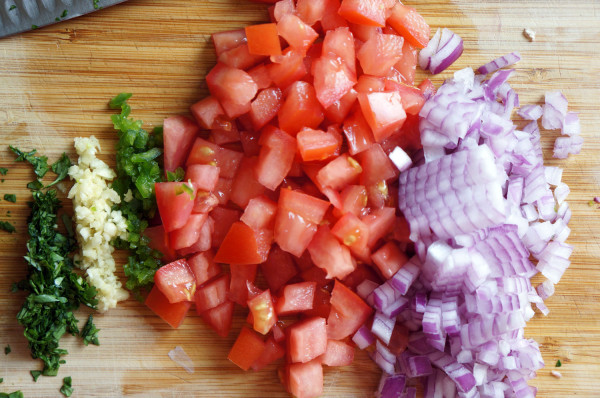 What makes up the rest of the salsa is more or less a pico de gallo: onion, tomato, jalapeno, garlic, and cilantro. I chopped everything up and tossed them together with the corn.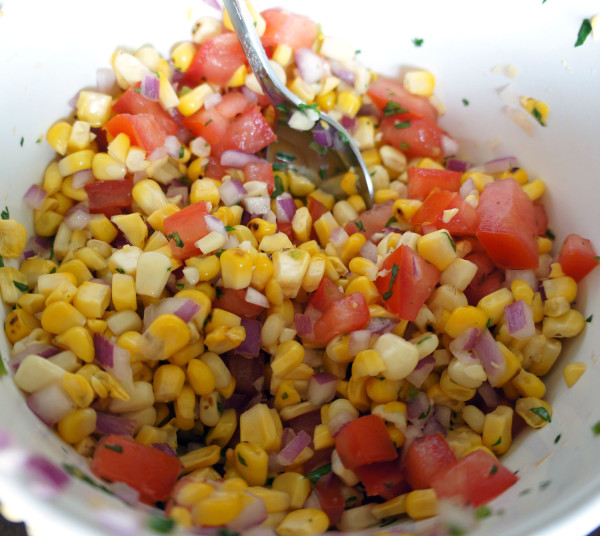 You can serve the salsa right away, but I like to let it sit for a couple hours so that the flavors all meld together.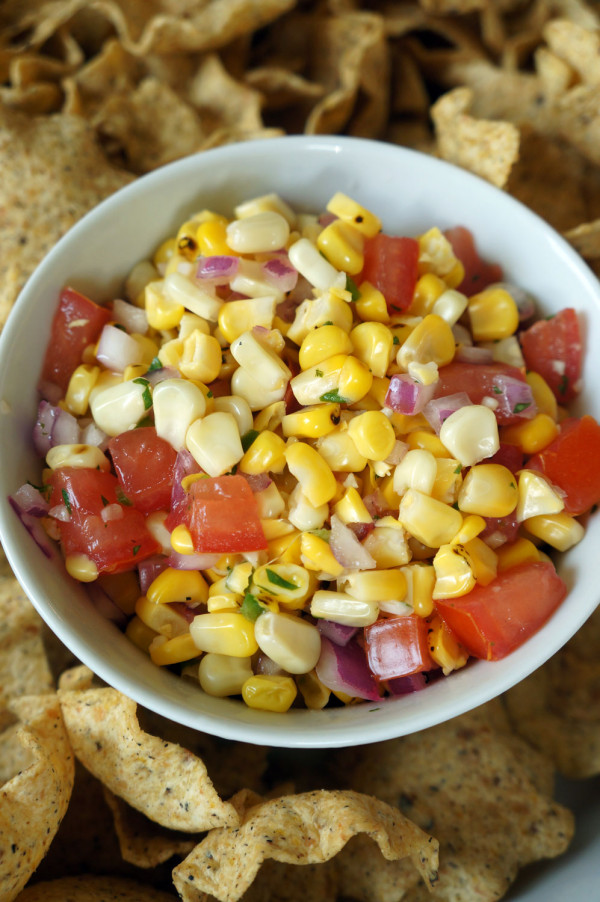 I will eat this salsa with anything. Its wonderful on chips, but also on tacos, fish, flank steak, you name it.
[yumprint-recipe id='1′]