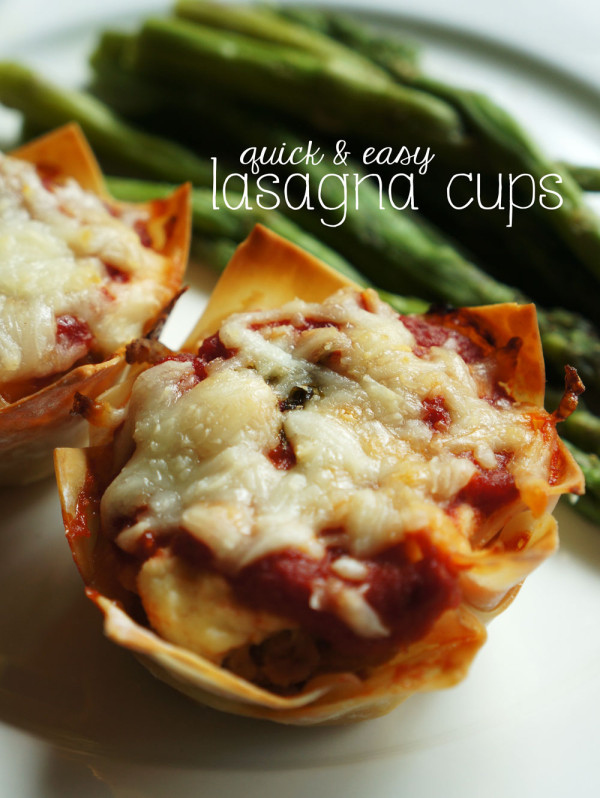 My husband and I love lasagna but we rarely make it because it is so time consuming. The assembly is only one part of it, but the baking seems to take forever, especially when you are hungry. Even a store bought frozen lasagna takes time to thaw and then cook.
But not these little lasagna cups. Sure, they still need to be assembled, but they take half (or less) time to cook. Which to me is important when I am making dinner after work and I don't have a lot of time or patience.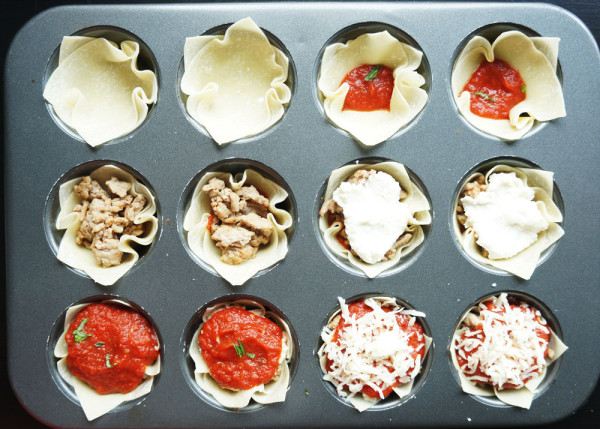 I start with wonton wrappers, forming two of them into a cupcake tin. Then I spoon in some marinara sauce (I just made up a quick sauce, but store bought would work perfectly), top with cooked ground turkey, then some ricotta, more marinara, and finish them off with mozzarella cheese.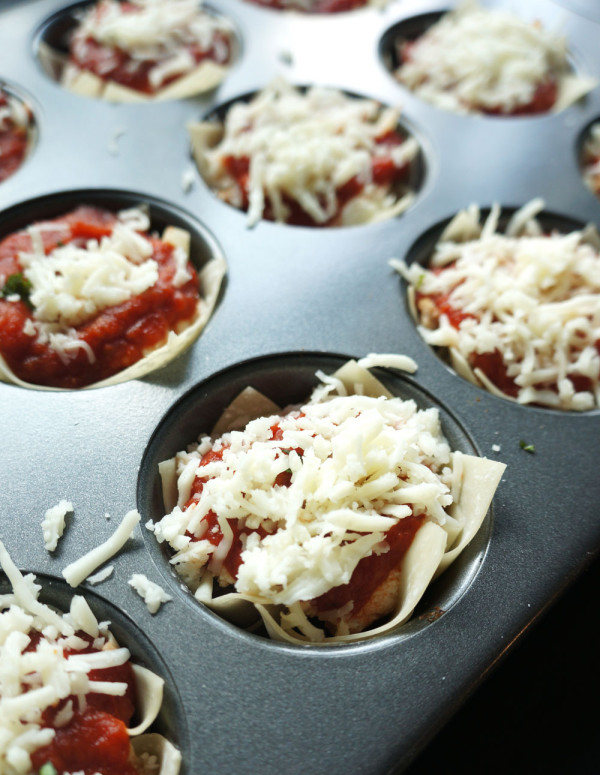 The beauty is that you can really make any kind of lasagna recipe using this method. Instead of turkey, you could use beef. Or if you prefer an all veggie lasagna, you could substitute in zucchini, cauliflower, or the vegetable of your choice. It can be as basic or as complicated as you like!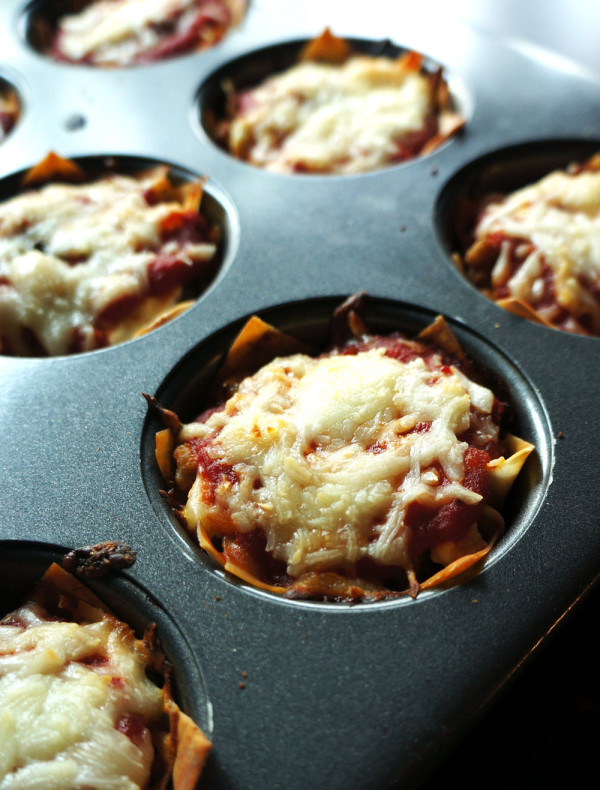 After baking for only 15 minutes, until the cheese is melted and the wontons are golden brown, I let them cool in the pan for a few minutes before removing just in case they feel the need to fall apart.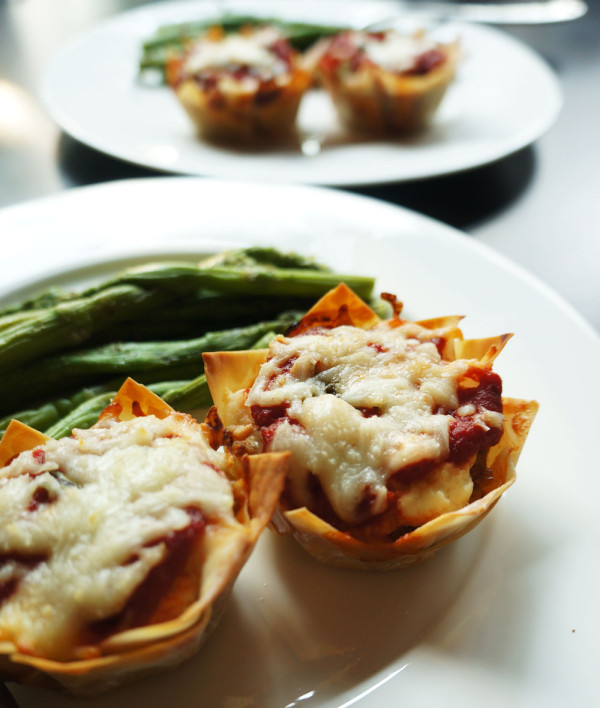 Then we just served them along side some veggies and dug right in. My husband didn't even feel the need to use a fork. He kept referring to them as "meat cupcakes", and since you don't need a fork for a regular cupcake, you don't need a fork for a meat cupcake (obviously).
What is your favorite lasagna recipe?
[yumprint-recipe id='35']