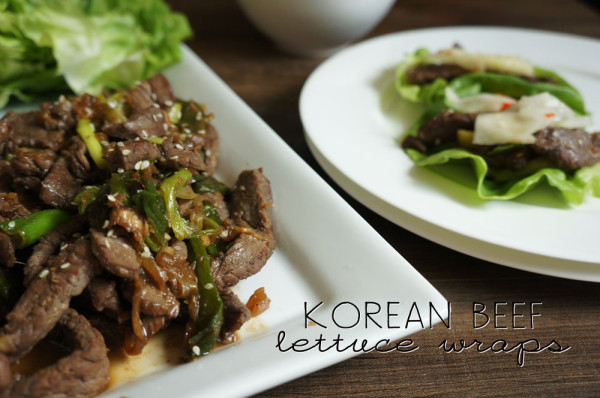 I have recently gotten back on the diet wagon which means that we have been doing lots of chicken and vegetables for dinner. Needless to say, that can get old quickly. Especially for my husband. So for the sake of the my marriage as well as my figure, I wanted to try something that was tasty and healthy.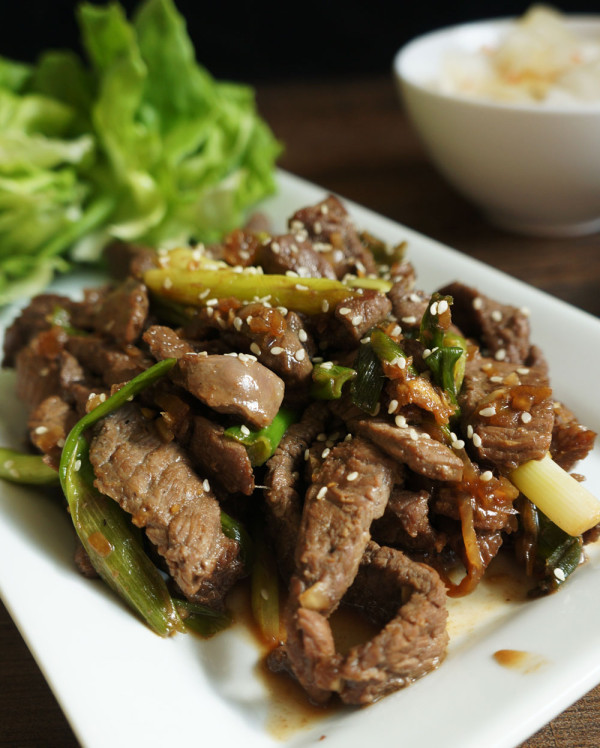 Inspired by the trendy Asian-fusion taco trend, Korean beef tacos, I decided to ditch the tortillas for lettuce, resulting in Korean beef lettuce wraps. I found a recipe for Bulgogi, traditional Korean beef, and altered it to fit what I had in our pantry.
I marinaded a thin cut sirloin steak over night then cut into strips and sauteed the beef in a smoking hot pan with chopped up scallions.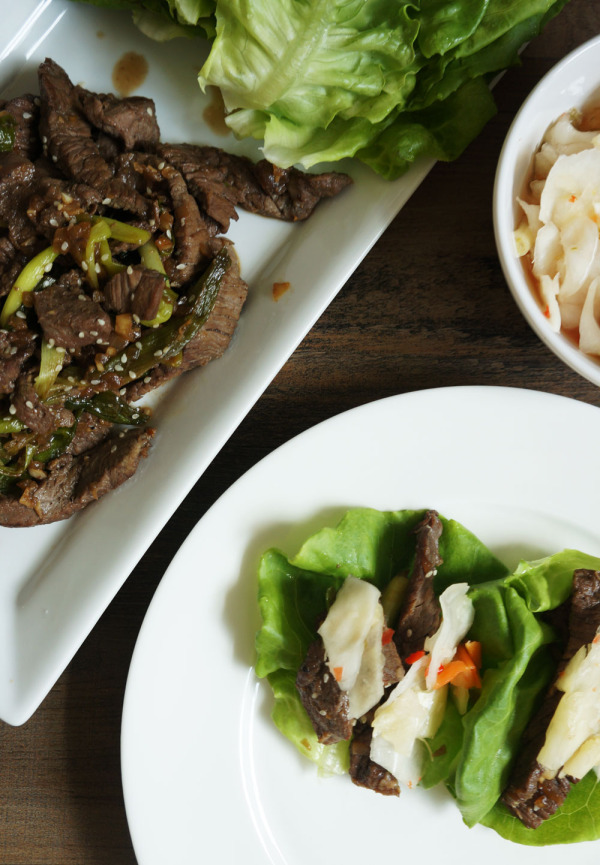 From there, we just put a couple strips of beef in a lettuce cup and topped it with kimchi. Since both my husband and I are wusses when it comes to spicy foods, we opted for mild kimchi, which doesn't have as much chili paste in it like traditional kimchi.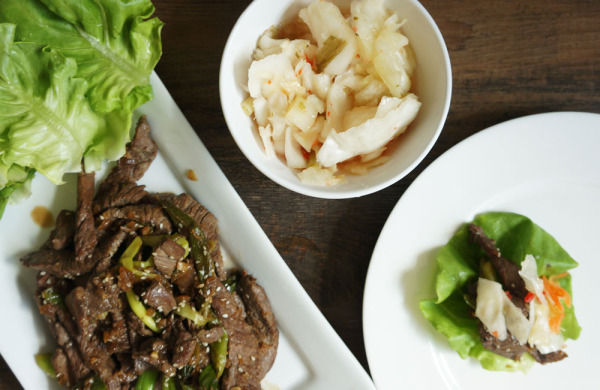 Both my husband and I were happy with our food-truck inspired healthy meal. We both were satisfied and neither of us (especially me) felt guilty about it.
[yumprint-recipe id='48']