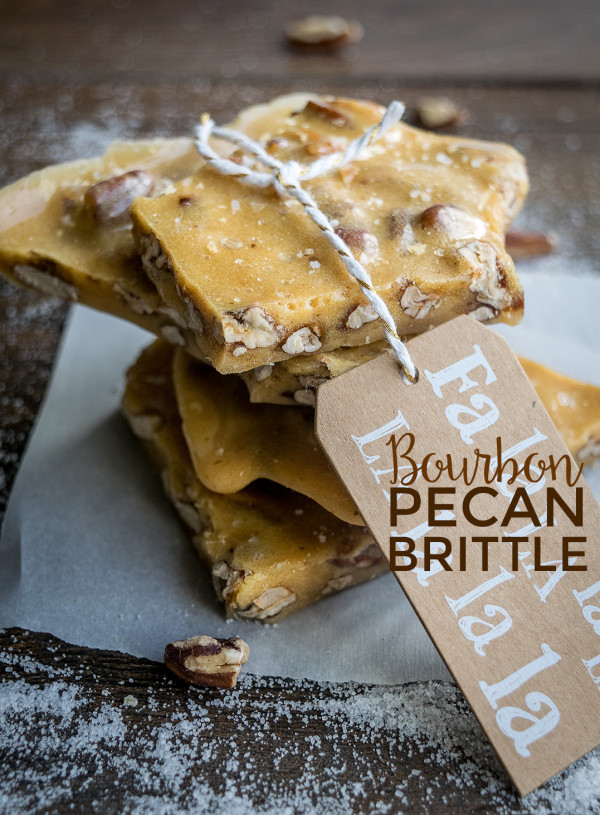 Do you like pecans? What about candied pecans? Pecan pie? Pralines? Bourbon? Sugar? I am just going to assume you said yes to at least one of those things. And if you did, you MUST make this pecan brittle for the holidays!
Brittle is a pretty easy candy to make for as a holiday gift, dessert, or party favor. For the past couple years I have made a huge batch of peanut brittle and handed it out as a gift or brought it into work during the holiday season. This year I wanted to try something a little bit different. And now that I have been in the true South for a few years, pecans and Bourbon seemed totally appropriate!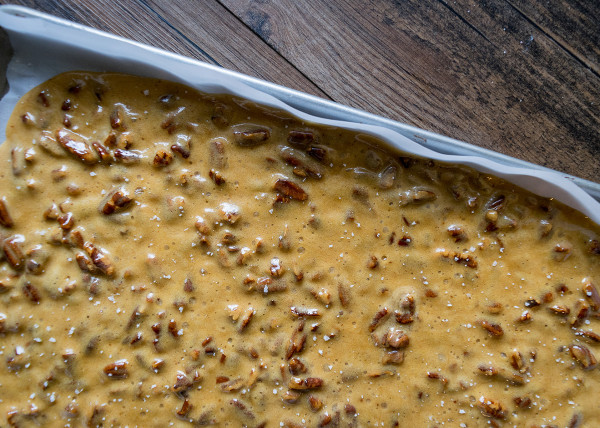 If you have never made brittle before, it might seem a little daunting, but its about as easy as making caramel. You start by boiling sugar, corn syrup, and water for a few minutes until it starts to turn a light brown. Then you mix in the nuts and keep boiling until the sugar turns a deep amber color (or reaches 300 degrees). At that point you mix in the vanilla, bourbon, salt, baking soda, and butter. Then you pour it out onto a baking sheet and let harden.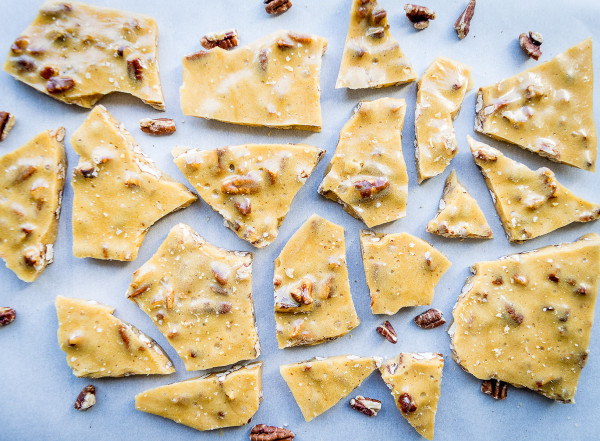 Oh yeah, I also sprinkled a little sea salt on top because it just felt like it needed that extra depth of flavor.
Once it was hard, I broke it into small pieces. This brittle is pretty thick, so it was hard to break with my hands. That's when I broke out the hammer. I took another piece of parchment paper and laid it on top of the brittle and whacked it with they hammer. After that, it was easy to break into pieces!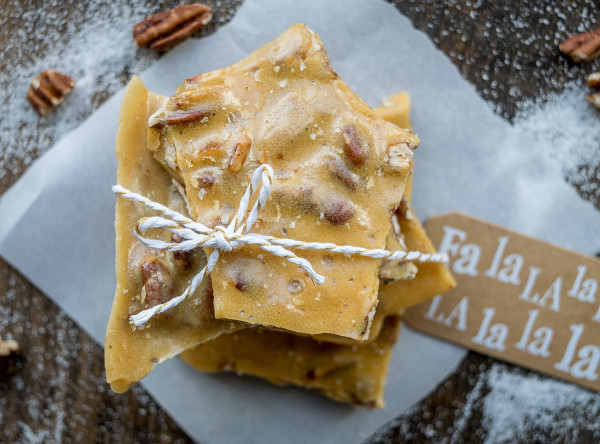 I will definitely be handing this pecan brittle out to just about everyone as a Christmas gift. I have already given it as a hostess gift to several people, and I will be bringing a huge bag in for my coworkers this week. It is just a little bit unique and not your average peanut brittle, but it combines flavors that most people already love!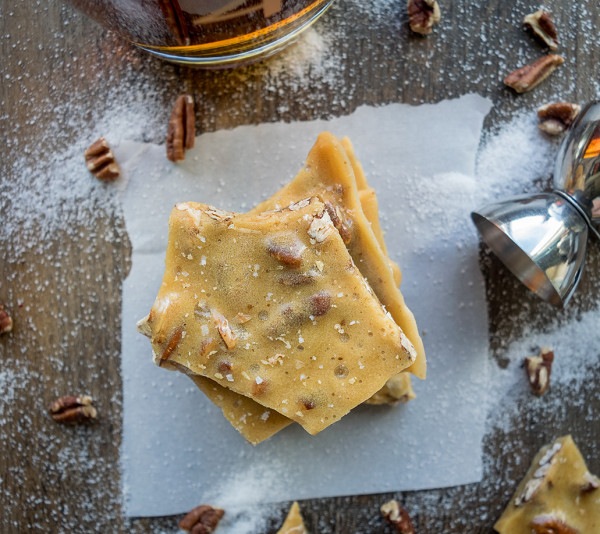 [yumprint-recipe id='88']