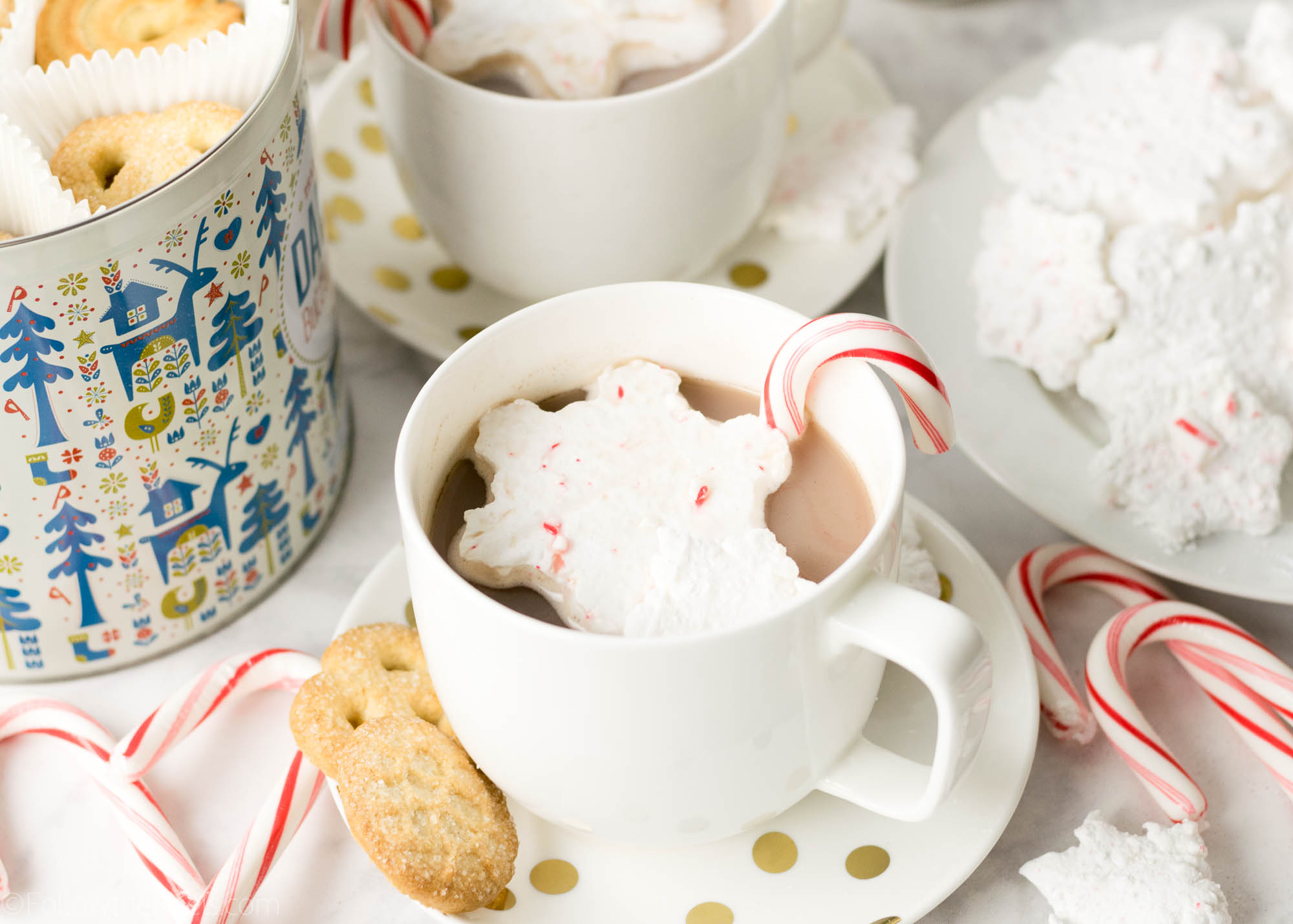 What is better than peppermint and chocolate? I'll tell you: nothing! Okay, maybe not nothing, but peppermint marshmallows and hot chocolate are pretty high up on my list of favorites after making these snowflake-shaped marshmallows.
It's the perfect treat on these cold winter days with Christmas music playing in the background. It just gets you right into the holiday spirit!
As I mentioned in this post, marshmallows are super fun to make but oh-so messy! You really have to be prepared for powdered sugar and stickiness to be all over your kitchen. But I promise it's worth it.
Making marshmallows starts with the gelatin. First, you first bloom the gelatin with water until it forms a thick jiggly blob, like really thick Jello. Next, pour boiling (240 degrees to be exact) sugar and corn syrup into the gelatin while you whisk it on low speed. Then, turn the speed up high and watch the liquified sugar and jiggly Jello blob magically turn into this light, fluffy, marshmallowy substance.
Once the mixture becomes pretty thick (about 10 minutes of whisking), it's ready!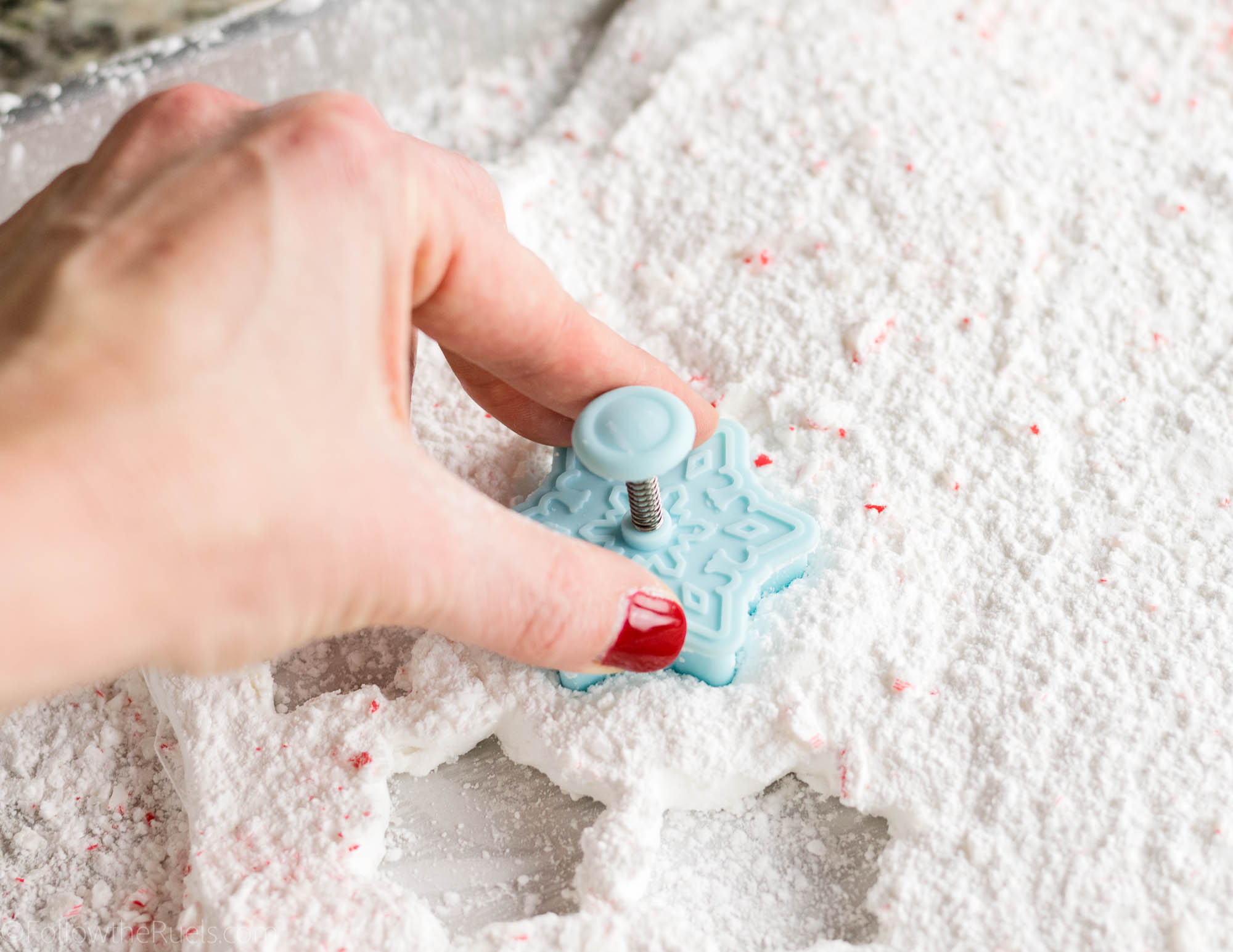 Before this whole baking experiment starts, you will want to prepare a baking sheet with parchment paper and powdered sugar. In this case, I also crushed up some candy canes and sprinkled them on the baking sheet so that they sticky marshmallow would have bits of candy cane all over. Yum!
Spread the soft marshmallow on the baking sheet and then sprinkle with more powdered sugar and candy cane dust on top.
After a few hours, the marshmallow will set and become, well, a marshmallow!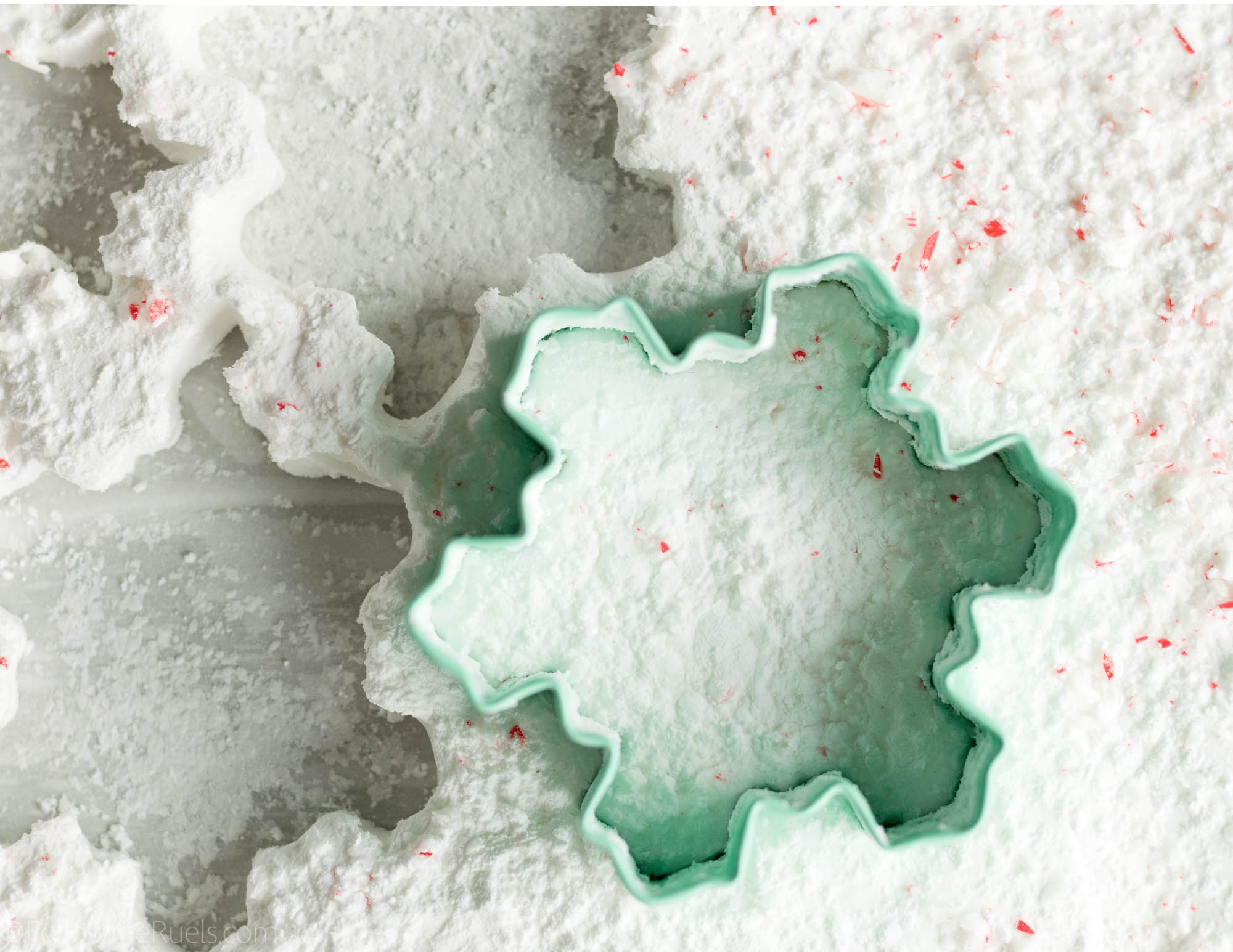 I cut out my marshmallows using various snowflake cookie cutters to make them extra festive, but I did spray them down with some baking spray beforehand so that they wouldn't stick as much.
You can cut them out in any shape you like. Candy canes would be fun! Or even just big squares or circles. Eventually, they are all just going to end up in a nice hot cup of hot cocoa!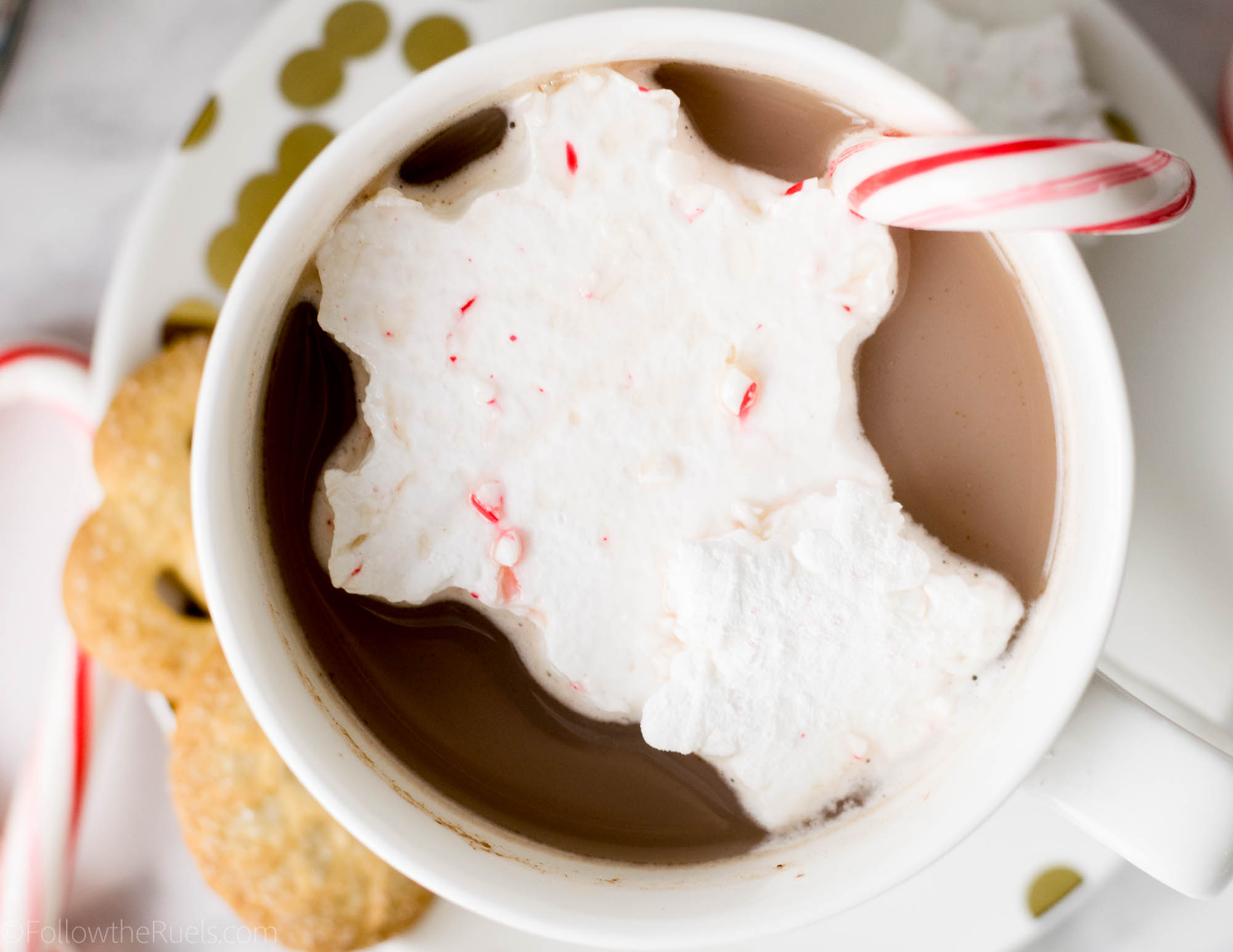 Which is exactly where my peppermint marshmallows ended up.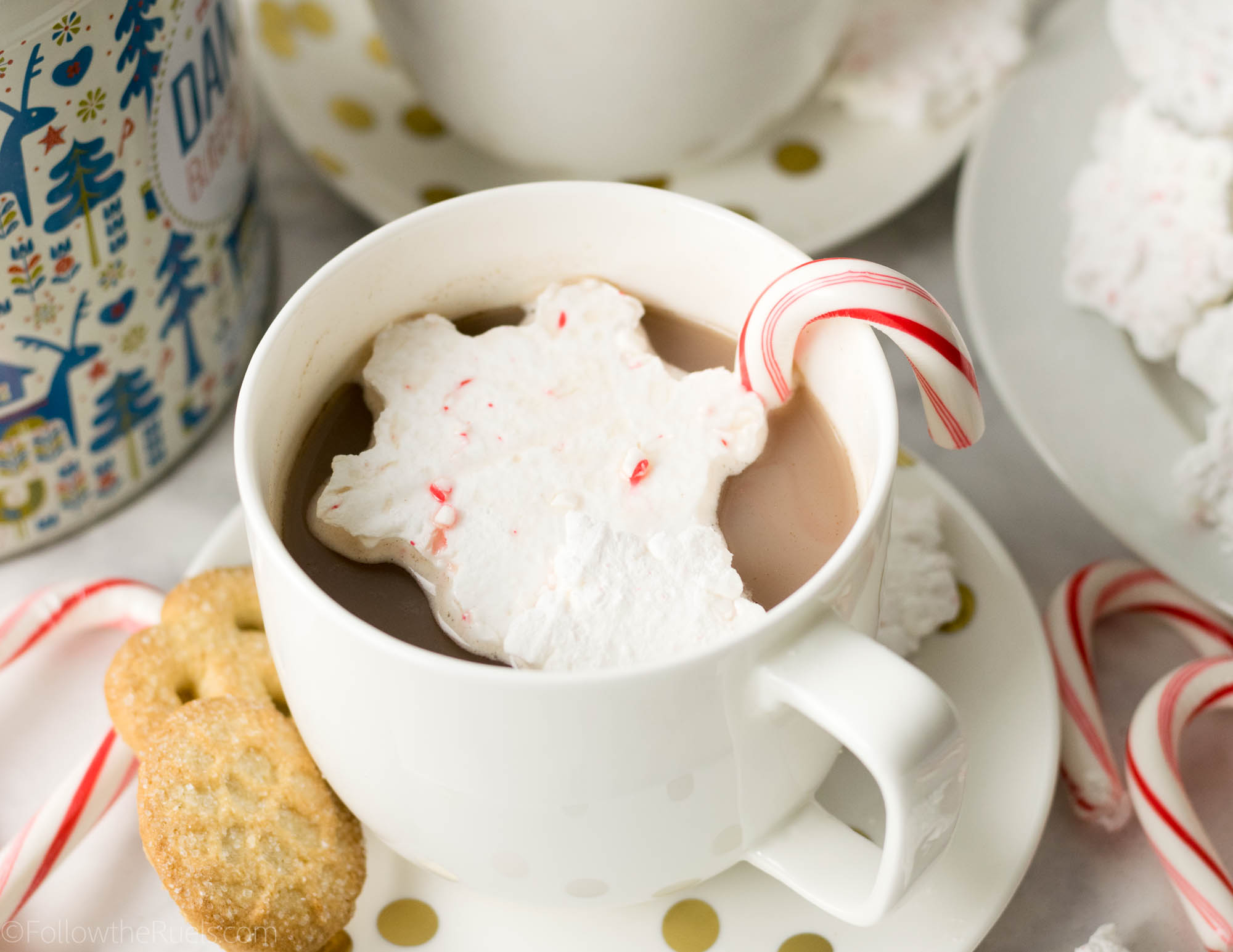 I love that these marshmallows not only taste amazing on their own but when you add them to the hot cocoa, they lightly flavor it so that it becomes peppermint hot cocoa. It's delightful!
Don't just make these peppermint marshmallows for yourself, though. These would make a great gift or stocking stuffer! Marshmallows last quite a while, so as long as you store them in a bag, people can enjoy them long after the holidays!
However, I have no room to judge you if you keep these all for yourself. I didn't share these with anyone! They didn't last long enough.
[yumprint-recipe id='149′]