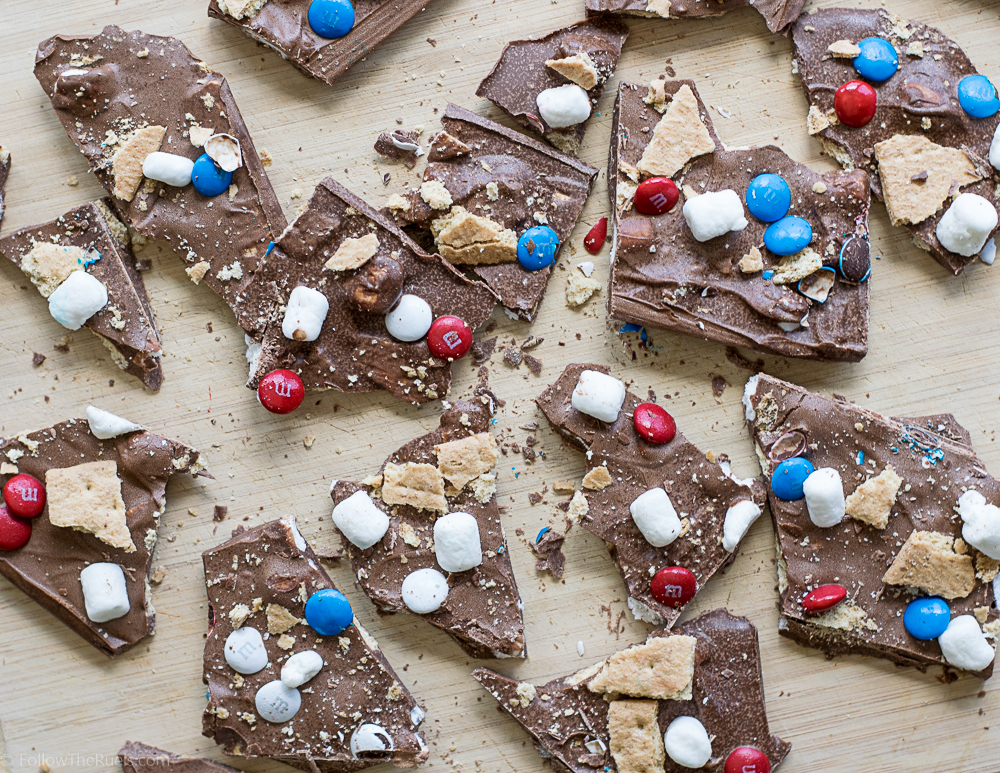 If you are looking for an easy, no bake, no muss, no fuss treat you can make for 4th of July (or anytime this Summer), look no further. This s'mores bark is perfect for the holiday weekend!
I was inspired to make this after staring down a "campfire bar" at Trader Joe's testing my will power. Mt husband finally chimed in and said "you could probably make it yourself".
Of course I could!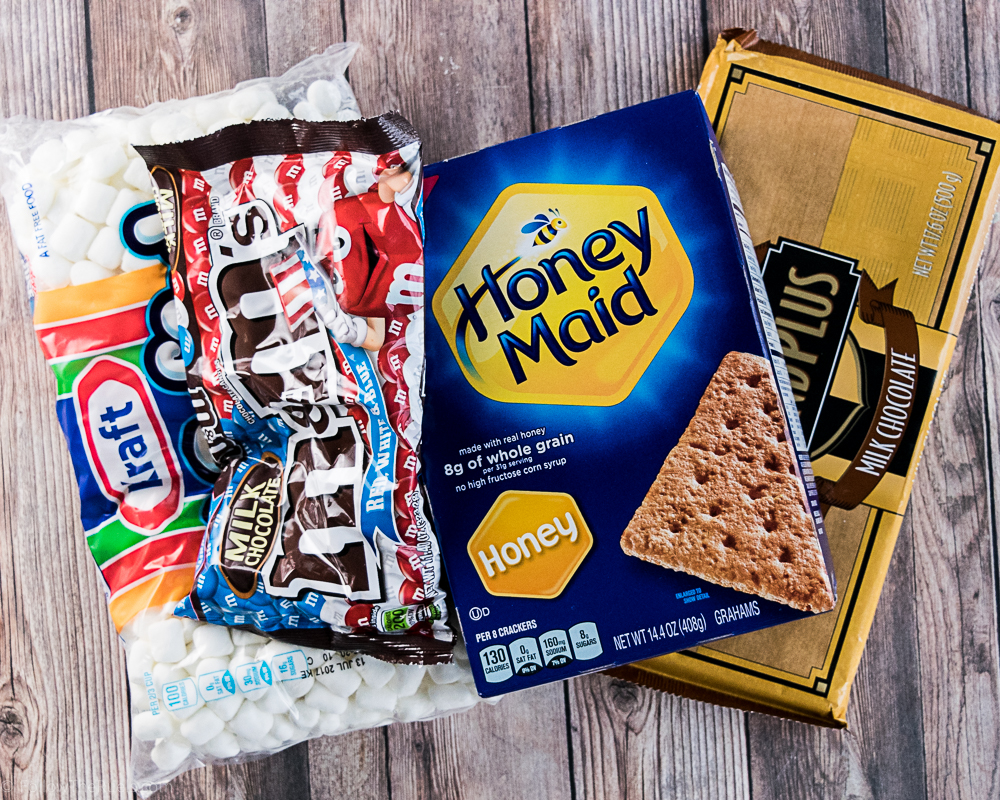 Like I said, it's super easy and you only need 4 ingredients: graham crackers, marshmallows, chocolate, and m&m (totally optional, and only used to add color). If you are already planning on making s'more this Summer, you may already have everything you need!
If you have made any sort of bark before, then you don't even need to watch the video to see what to do. The only differenct is that there are graham crackers and marshmallows IN the chocolate layer. That way you get a chunck of cookie or marshmallow in every bite!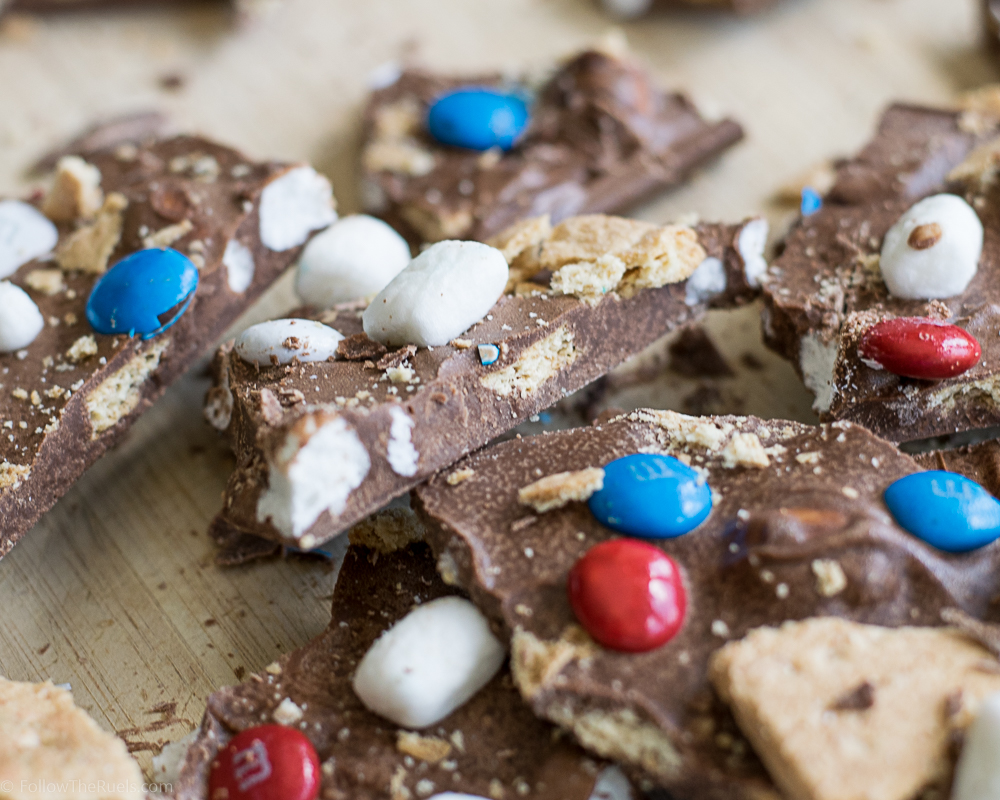 So, fun story. I took these pictures really quickly with full intention of saving the s'mores bark and taking better ones later… yeah the bark didn't make it that long. We would just grab a piece here or there, abd before I knew it, it was practially all gone. Guess, I better make it again!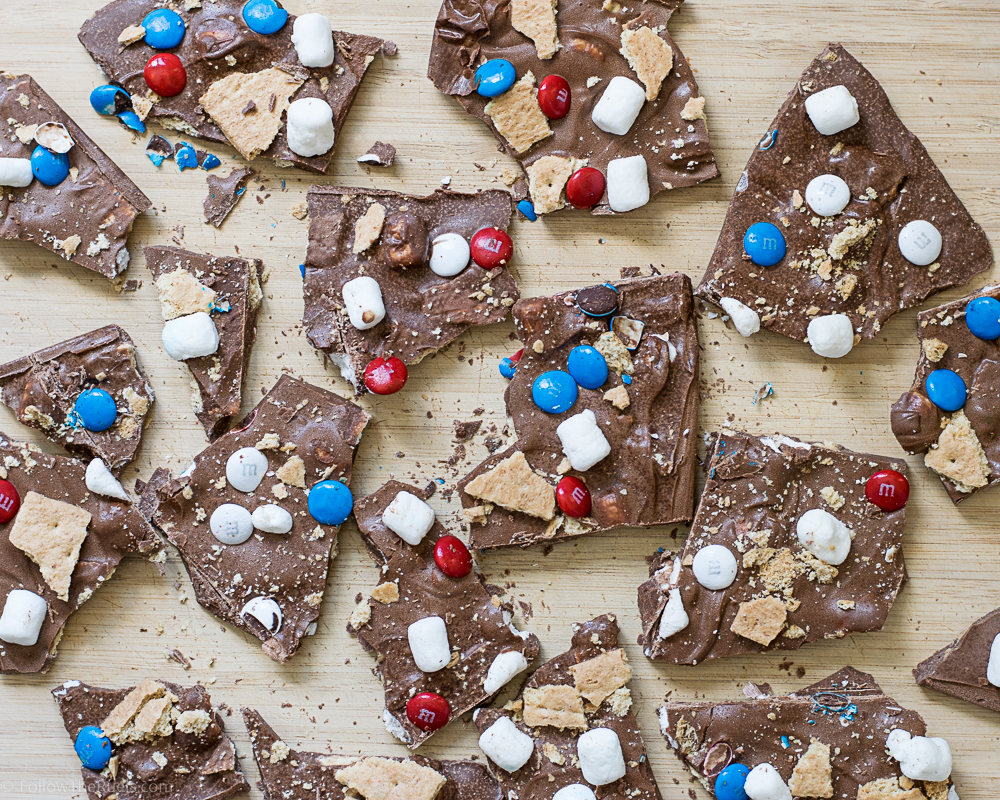 Actually, if I make it again I would take my husband's advice and torch the marshmallows on top. That was they are nice and charred like an actual s'more! No campfire required!
[yumprint-recipe id='112′]