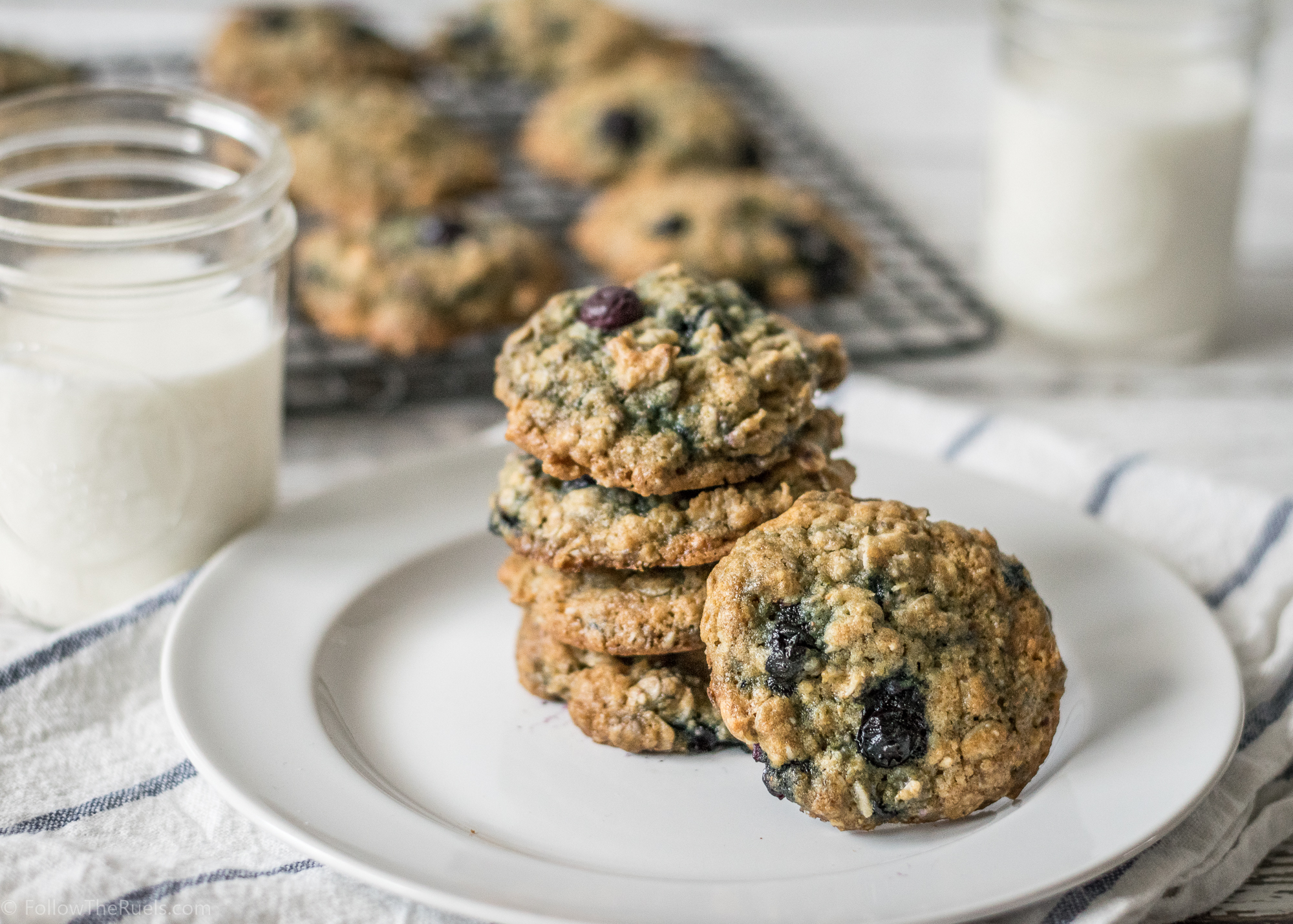 What is it about baked blueberries. I mean, they are great all on their own. But baked into a muffin, cupcake, or pie and they are fantastic! You think it has something to do with the flour, sugar, and butter it's baked in?
Yeah, me neither.
Well, these blueberry oatmeal cookies are no exception. In fact, they may be my new favorite blueberry baked good. Ever. Move over blueberry muffin, there's a new star around here!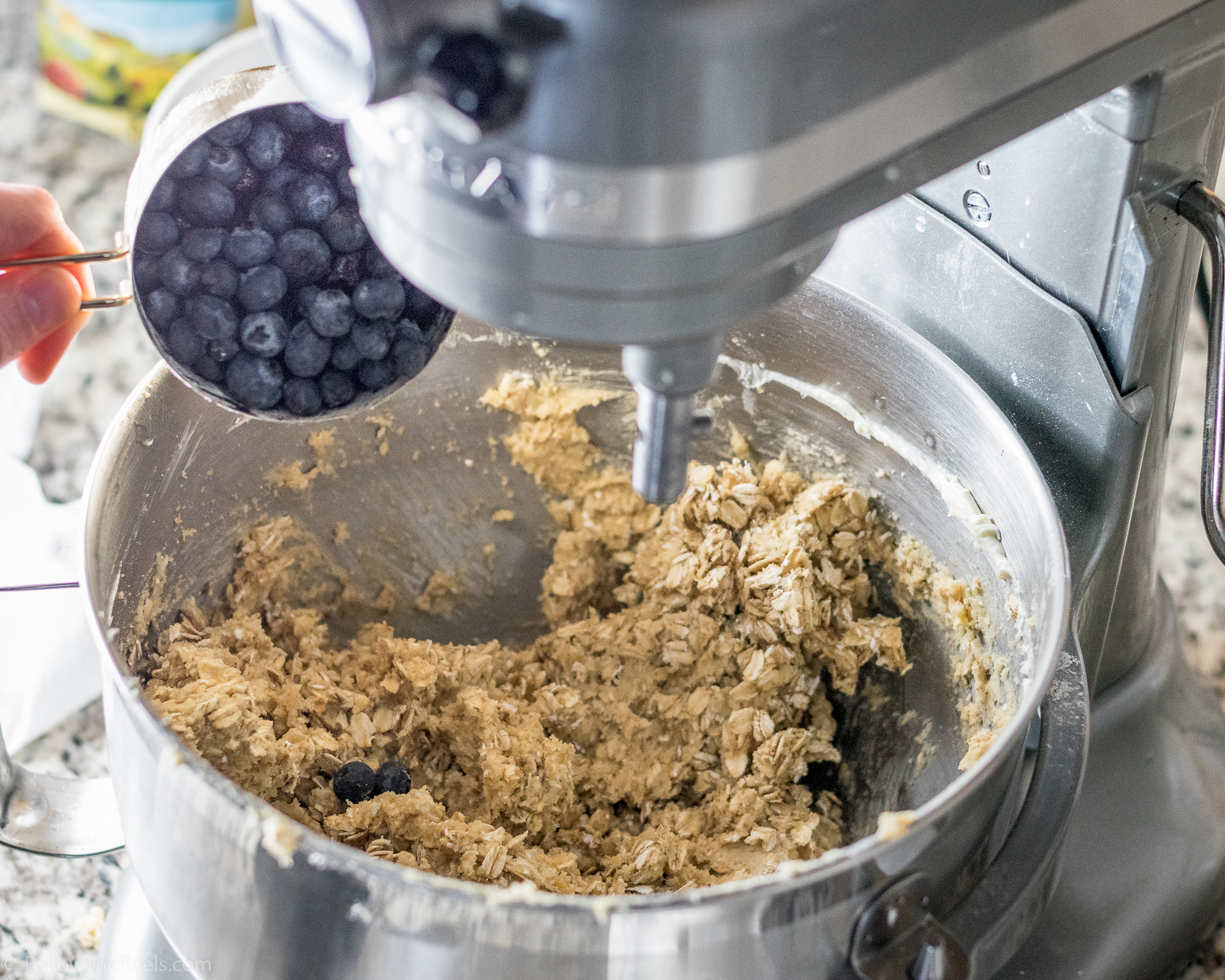 Despite what you may be thinking, there isn't anything all that special about these cookies except the blueberries. I started off with my favorite oatmeal cookie recipe, and instead of adding cinnamon, raisins, nuts, chocolate chips, or anything else you might add to oatmeal cookies, I added some fresh lemon zest and fresh blueberries.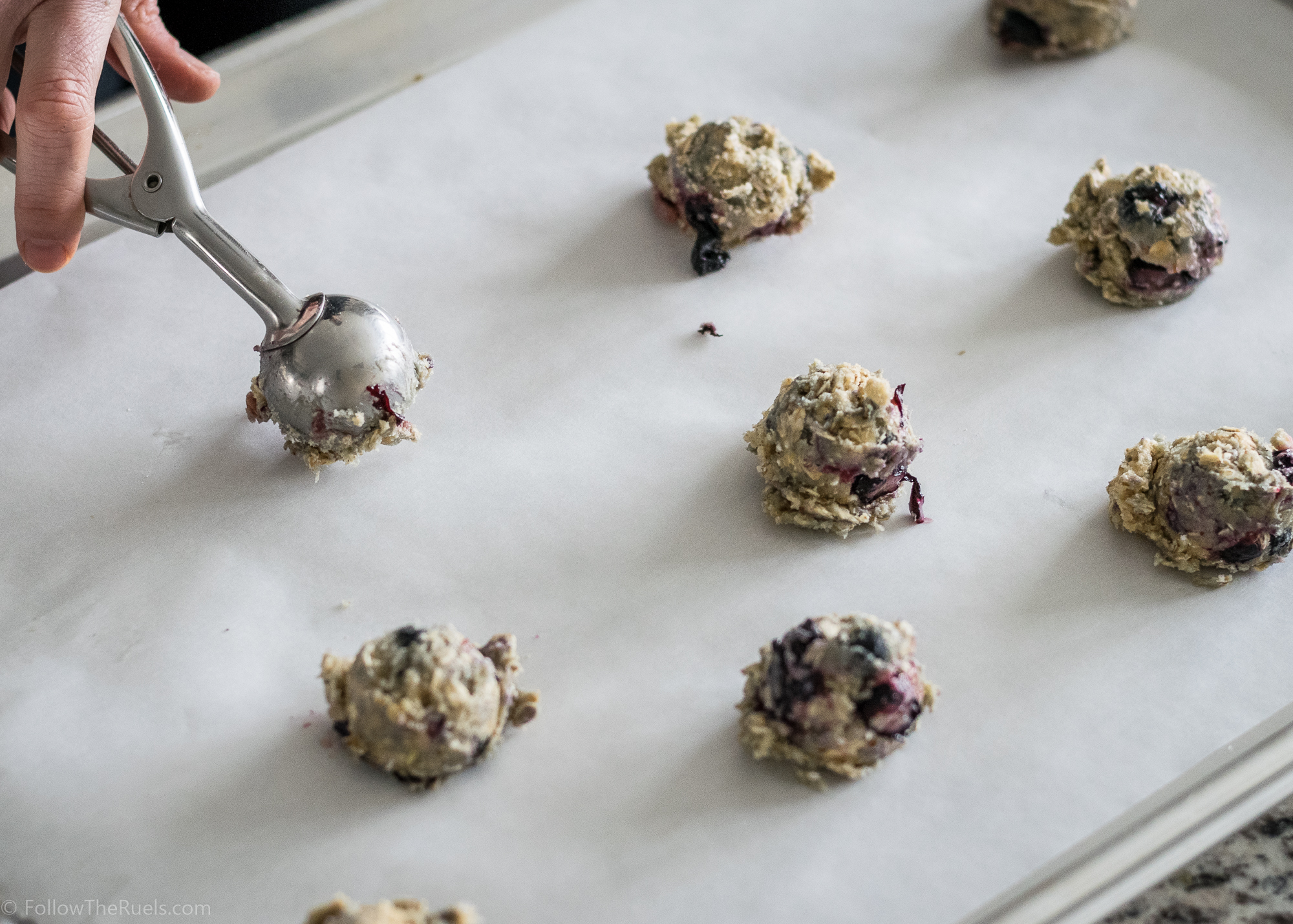 After the blueberries were folded into the dough, I scooped them out using my favorite cookie scoop onto a parchment lined baking sheet.
[PSA: If you aren't covering your baking sheets with parchment when you bake you are doing yourself a HUGE disservice. Not only to they ensure that your cookies will lift right off, but you don't have to clean your baking sheet afterwards (unless you really want to)! I just just crumple up my parchment and throw it away!]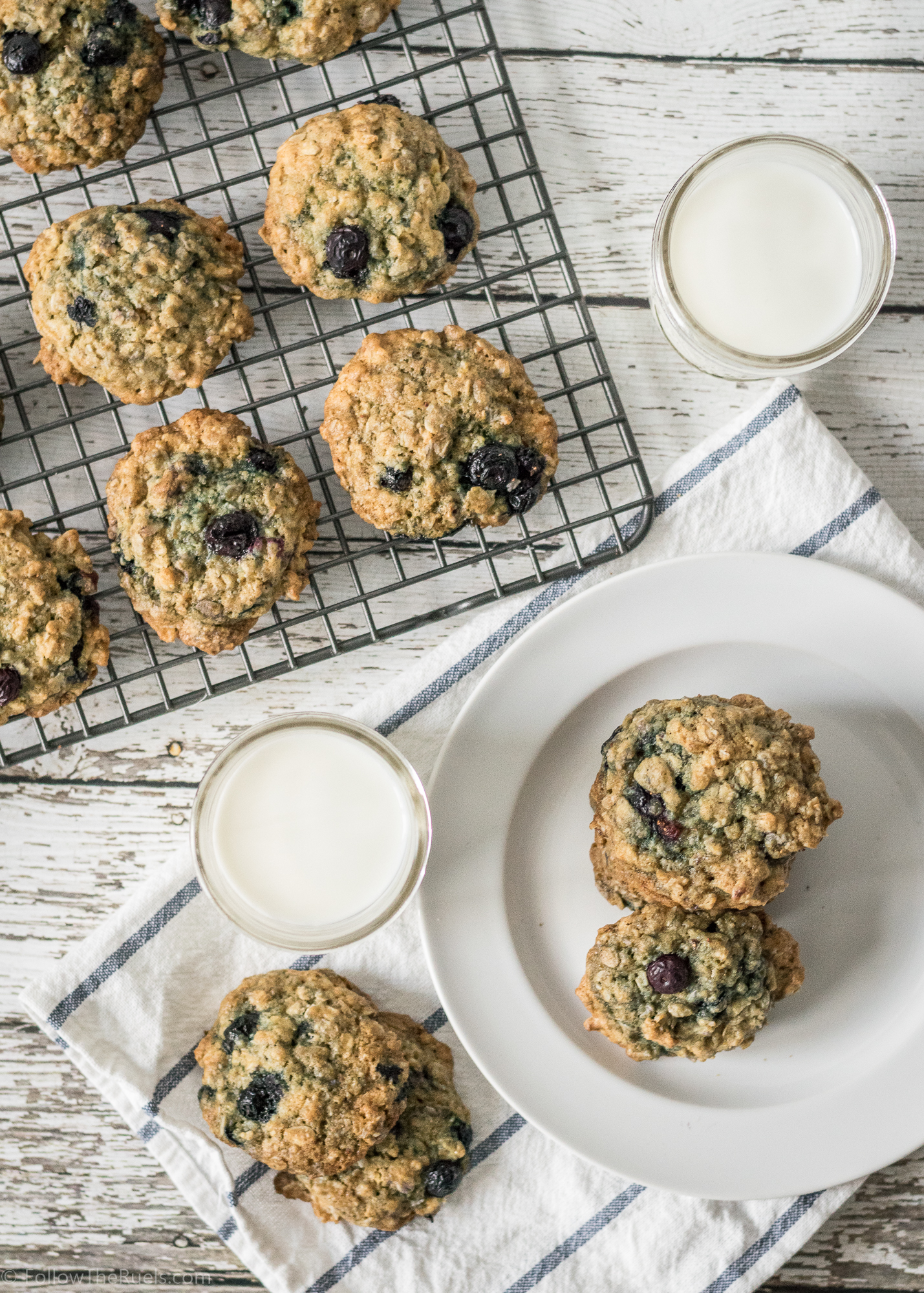 Then I baked these cookies just like normal and 15 minutes later they came out of the oven looking and tasting delicious!
They kind of reminded me of a blueberry muffin top, which as you know is the best part of any muffin. They are crunchy around the edges and soft in the middle. The blueberries burst with flavor every time you bite into them. And the lemon zest just makes everything taste super fresh.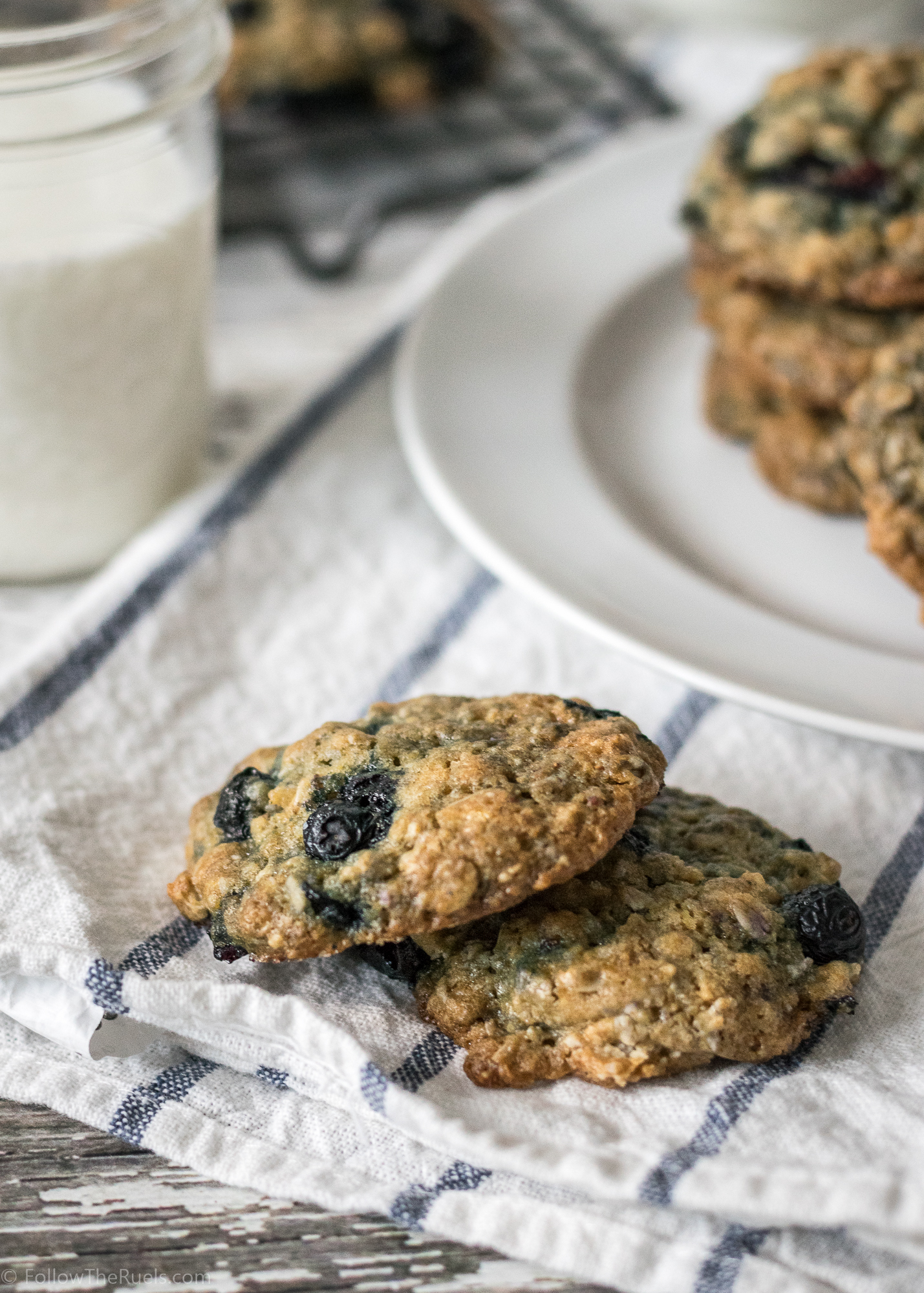 I think I ate half a dozen of these blueberry oatmeal cookies before I stop myself from eating any more. I hadn't actually baked these for me, I baked the cookies for a friend of mine who recently had her first baby! These blueberry oatmeal cookies are especially great for new, breastfeeding, moms because there is no chocolate (and, thus, caffeine), and the oatmeal is really good for breast milk production (so I am told by Google).
But don't wait until your friends have babies to make these cookies. You should make them immediately and thank me later.
[amd-yrecipe-recipe:133]
PIN NOW, MAKE LATER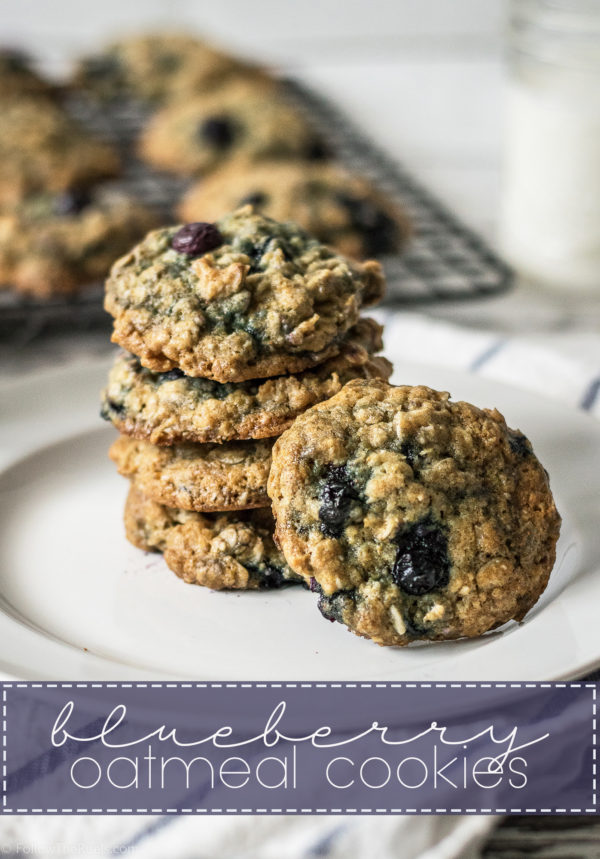 PRODUCTS USED
[show_shopthepost_widget id="2455223″]