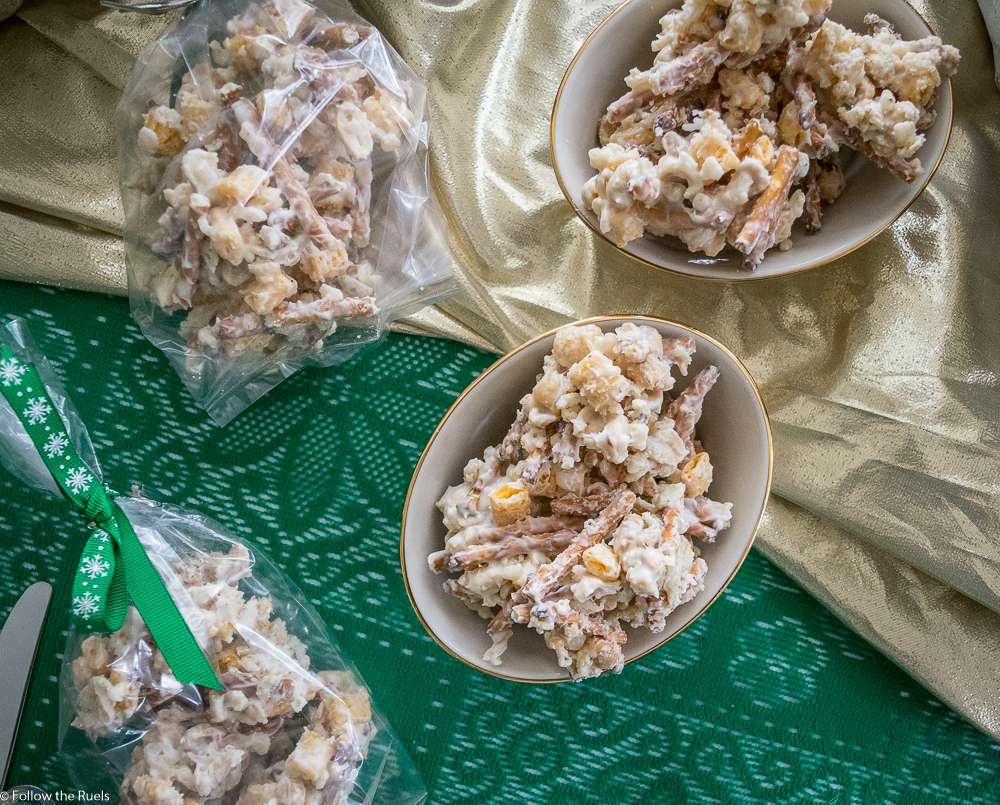 Every year around this time my mom makes a huge batch (or several huge batches) of her famous Christmas candy. It is so well known among our family and friends that people will pester her for a bag of their own. Our good family friend even asked my mom to make this candy for her wedding as part of her out-of-town bags.
While in town for the holidays, my mom mentioned that she was going to make another batch. I told her to wait while I was around so that I could take pictures and share the recipe on the blog. She kindly obliged.
It's actually a recipe I have been wanting to put on the blog for a while, but I never seem to make it for myself. Which is a shame, because the recipe is so easy! It only calls for 2 cups of each:
Rice Krispies Cereal
Captain Crunch Cereal
Peanuts
Then you add half a bag of pretzel rods and pour oven some melted white chocolate. After a good stir, I just drop spoonfuls of the mixture onto some parchment and let them dry.
The whole process takes less than 30 minutes. There is no baking required. But the result is a sweet, crunchy, slightly salty treat!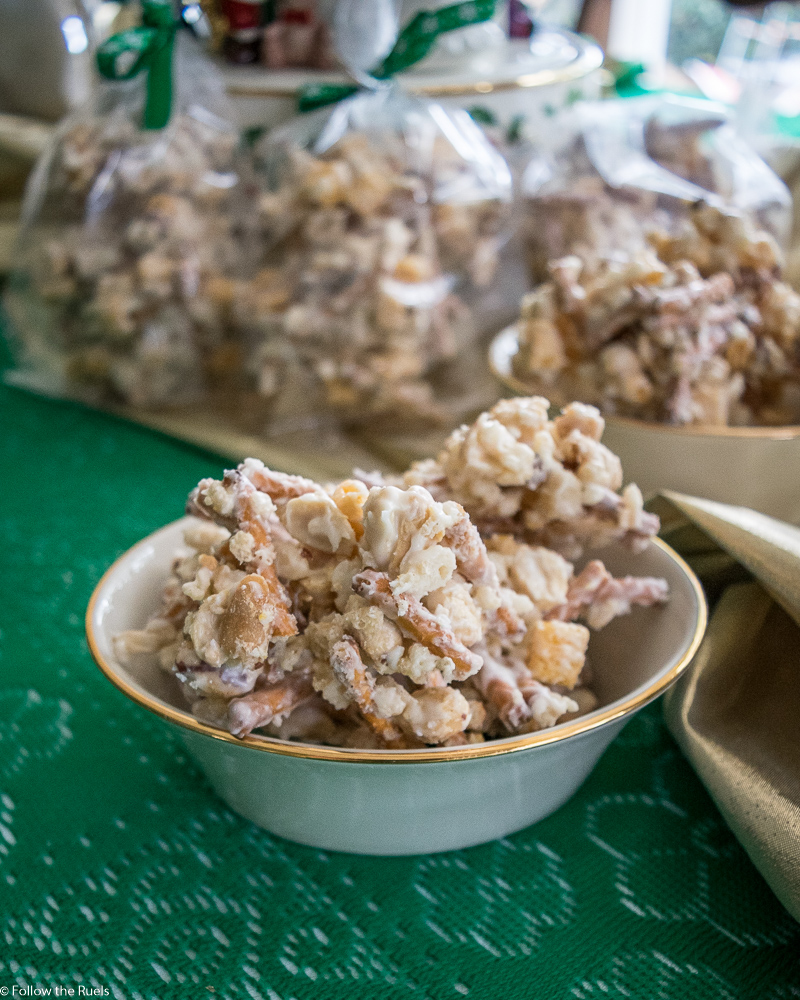 It's the perfect last minute Christmas candy!
[amd-yrecipe-recipe:110]