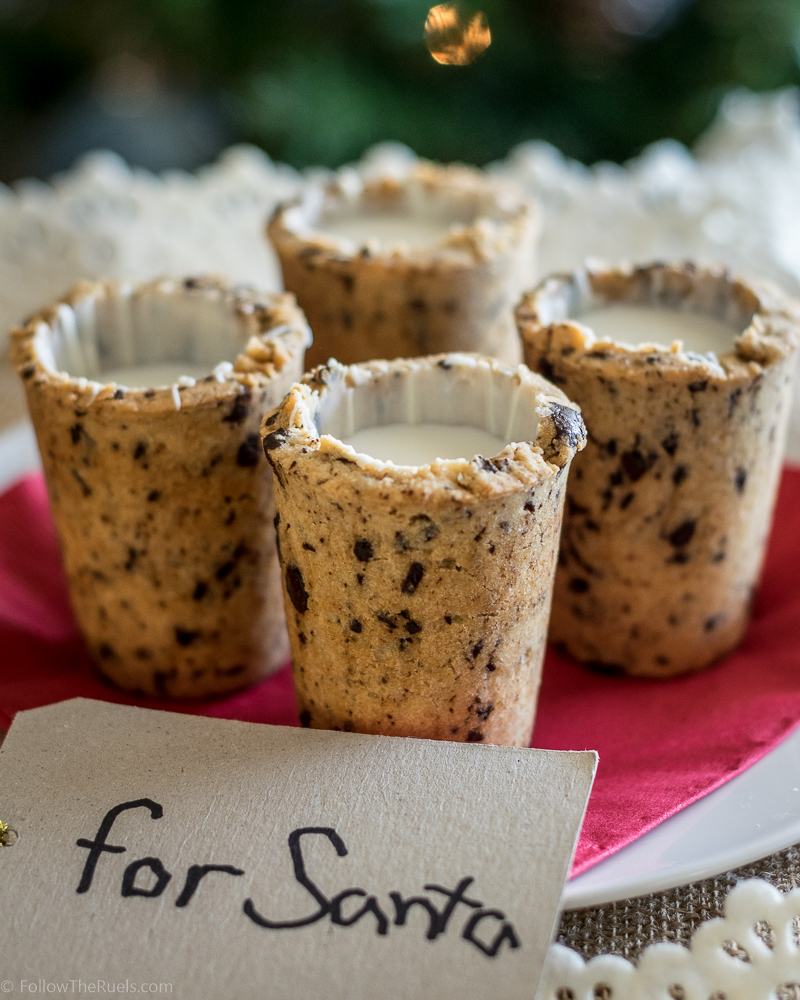 Have you ever thought to yourself, "I wish these milk and cookies were more portable!". Well I can think of one person who probably has. Santa! Think of all the time it takes to sit down and eat all those cookies. The dunking, the chewing, the drinking…that time could be better spent delivering presents! 😉
Even if you aren't Santa, these milk and cookie cups are a fun alternative way to drink your milk! Or whatever else you like to drink with your cookies – eggnog, chocolate milk, espresso, Schnapps (there's no judgement here).
Cookie cups are actually pretty easy if you have a cookie cup pan. I picked mine up from Michael's, but I imagine you can find it anywhere. And if you don't have a cookie cup pan, I have also made the same cookies in a popover pan.
I made my cookie cups chocolate chip cookie cups, but the dough isn't your typical chocolate chip cookie dough. Its much drier and has a similar consistency to pie dough. Classic chocolate chip cookie dough would puff up too much, distorting the shape of the cup. This dough only puffs up a bit, but still retails the cup shape that I want.
And instead of chocolate chips, I used very finely chopped chocolate so that it wouldn't make the dough lumpy and hard to fit into the pan. It ended up working perfectly because the chocolate melted perfectly.
To the fill the pan, I took a big of hunk of dough and pressed it into the cavity, then I pressed the cup mold into the dough and cut off the extra with the knife.
If I were making these in a popover pan, I would press the dough up against the wall of pan and use a shot glass to form the cup cavity.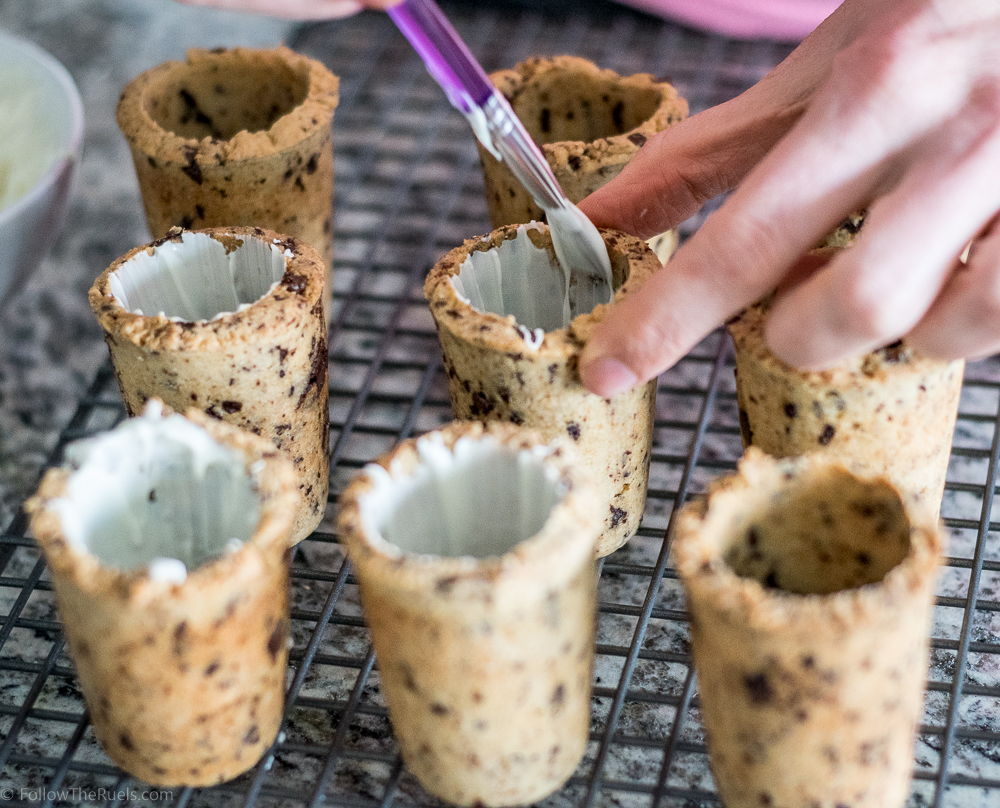 Once out of the oven, I painted the inside of the cup with some melted white chocolate. This is to that the milk, or other liquid, poured into the cup won't make the cup a soggy mess.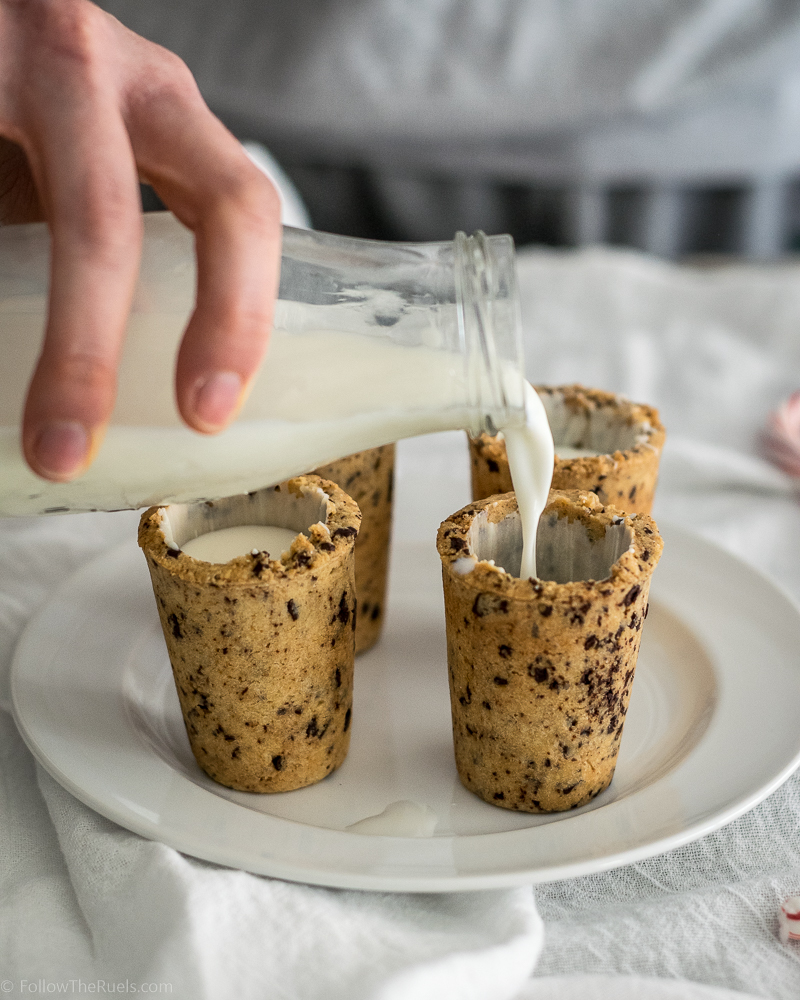 All that's left is to pour in the milk and put them out for Santa!
These milk and cookie cups are not just a great treat for Santa, but they would be great for kids! Or even adults (maybe if you add a spiked beverage inside). I have also seem something similar filled with espresso. How fun would that be for a holiday brunch? And you don't even have to limit yourself to liquids. You could fill it with pudding, ice cream or whatever you like.
[amd-yrecipe-recipe:106]