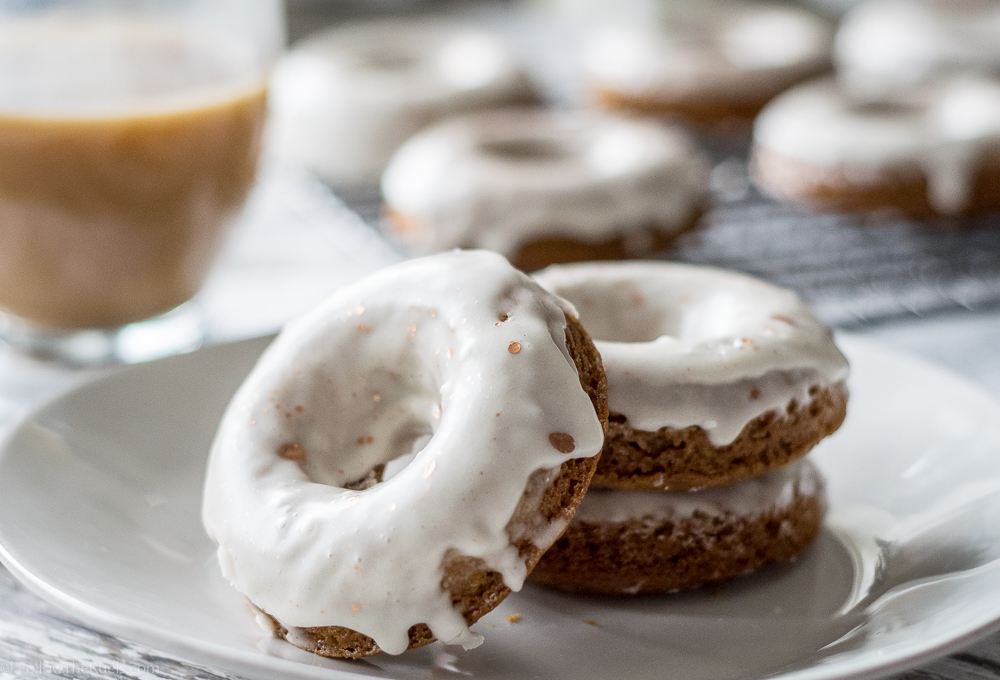 Before we left to visit family in Texas for Thanksgiving, I decided I needed to put up my Christmas tree and get our house ready for the holidays. I pulled out all of the Christmas decorations that we had acquired over the years and unpacked it all (to see what I had to work with). It was like Christmas had thrown up in our living room. Which for me, was lots of fun. Not so much for my husband.
To fuel my Christmas decorating bender, I thought it would be appropriate to have a Christmas-themed breakfast. There are lots of things that remind me of Christmas, but maybe none more than gingerbread! My first thought was gingerbread pancakes (been there, done that). Then I thought: Gingerbread Donuts!
The gingerbread baking in the oven filled our kitchen with so many wonderful holiday scents – brown sugar, cinnamon, ginger, and clove. It smelled heavenly!
To make the gingerbread batter, I mixed together flour, brown sugar, baking powder, salt, and spices. Separately, I whisked together the milk, butter, molasses, and egg. Then I mixed the two together to make a light and fluffy batter.
I use a big zip-top bag to pipe the batter into the donut tin. I tend to overfill my donut tin, forgetting that the donuts will puff up and rise in the oven. Next time I will remind myself to only fill up the tin three-quarters of the way.
They don't take very long to bake, but I used that down time to whip up the vanilla glaze. The glaze is pretty simple to make: whisk together milk, confectioners' sugar, and vanilla. I added just enough milk until the glaze was the right consistency.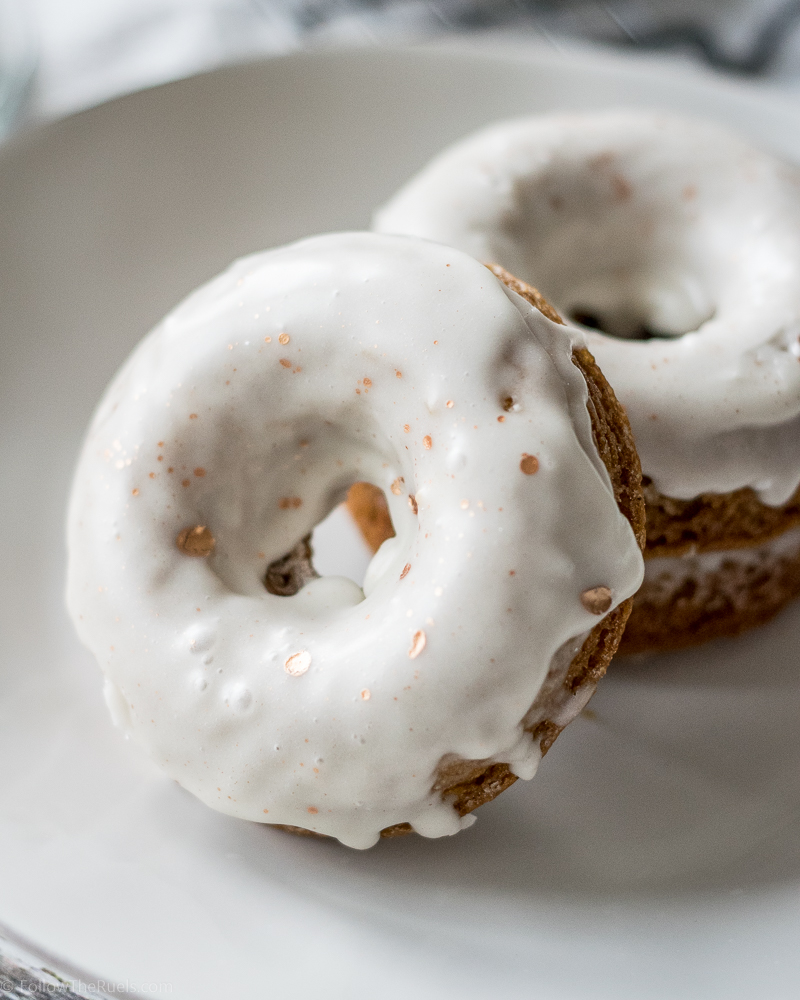 I kept my glaze rather thick, mainly for the photos. But when I make these again, I will make my glaze thinner. I want the gingerbread to be the star of the show. If you make these at home, you could even skip the glaze completely and dust the donuts with confectioners' sugar.
Any way this gingerbread donut is dressed (I tried the donuts plain, with confectioners' sugar, and glaze….it's a tough job, folks), it's delicious. Light, yet moist and oh so flavorful. It is the perfect compliment to a cup of holiday spice coffee. Also the perfect start to a day of holiday decorating!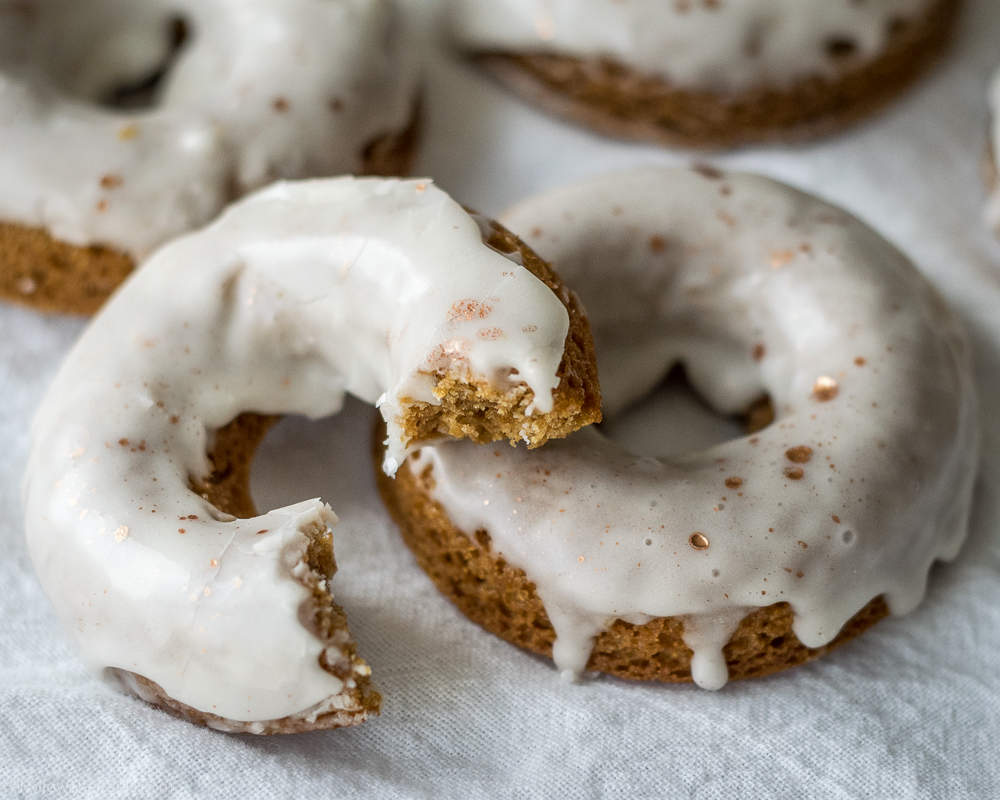 [amd-yrecipe-recipe:100]