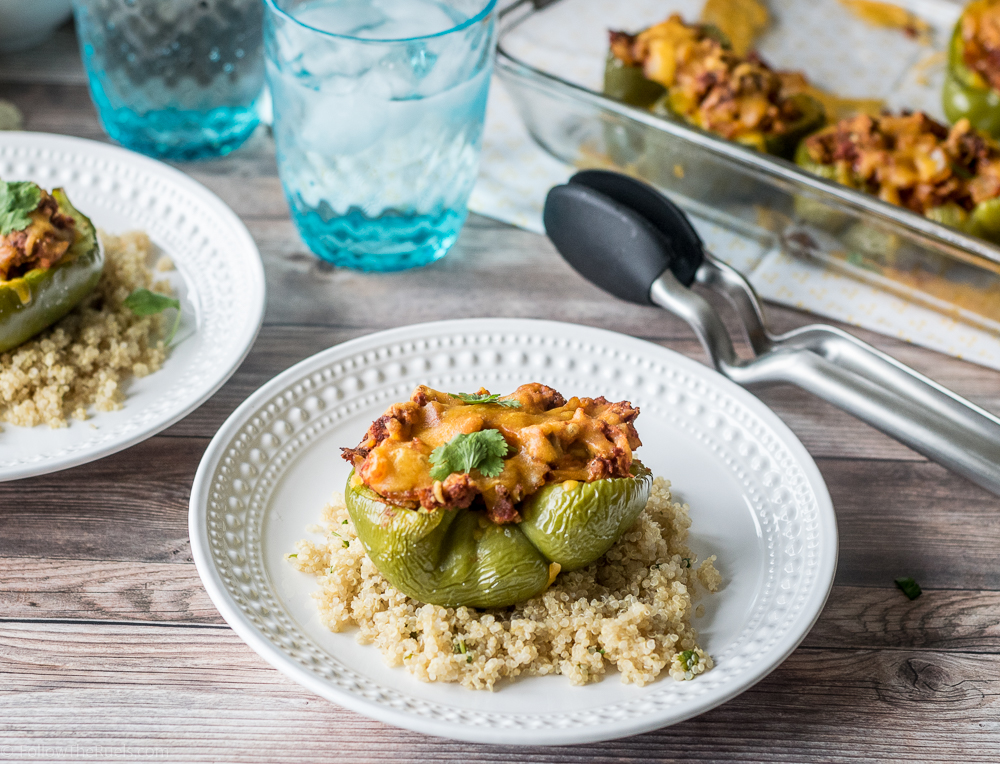 Stuffed bell peppers are practically a staple in our house. Whenever I ask my husband "What should I make for dinners this week?" Nine times out of ten, he will say "stuffed bell peppers". Five out of ten times, I make them.
I have made so many different versions of this dish: with ground turkey, ground bison, quinoa, black beans, you name it. They are all good, but this chorizo version might be my favorite. It's juicy, spicy, and just plain delicious.
I whipped up the very same chorizo recipe that I made for these chorizo burgers. Sure, I could have bought pre-made chorizo, but it is surprisingly hard to find around here and it is surprisingly easy to make. It is basically just pork (I used ground turkey to be a bit healthier), lots and lots of spices, and a bit of vinegar. I mixed everything into the meat beforehand and let it sit for about 30 minutes to get all the flavors absorbed. Then I added it to a hot pan to cook up.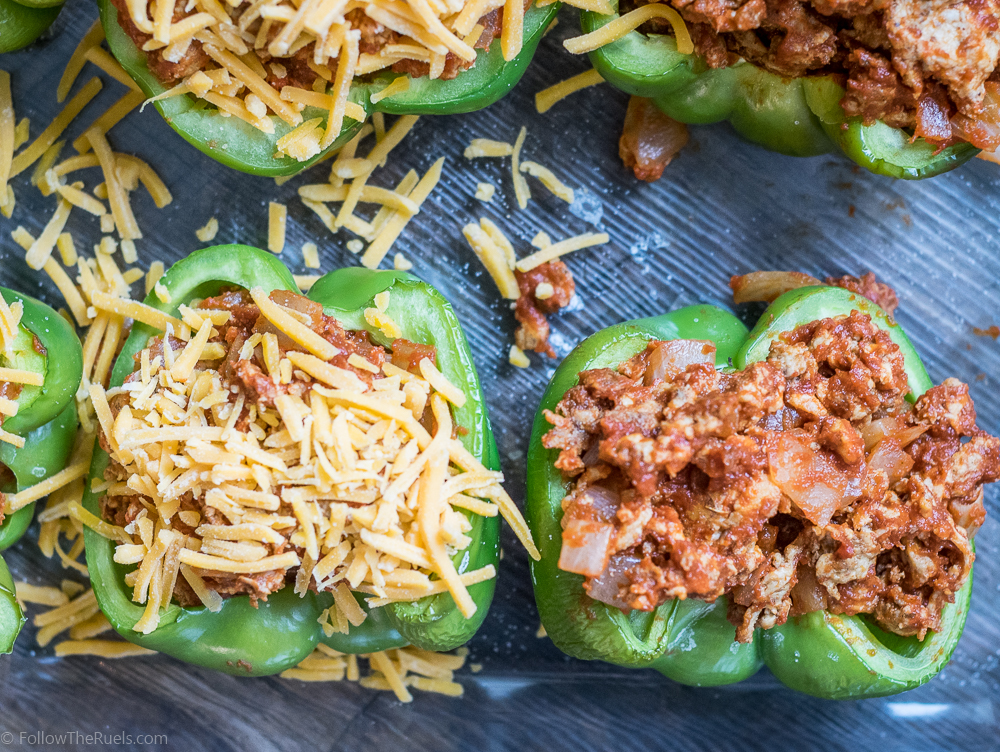 Once everything was cooked through, I added some tomato paste to act as a binder. Then I spooned the mixture into bell pepper halves and baked for about 15 minutes. I did sprinkle some cheese on top of a few of the bell peppers for my husband. If you want to keep this even healthier, or Paleo, skip the cheese.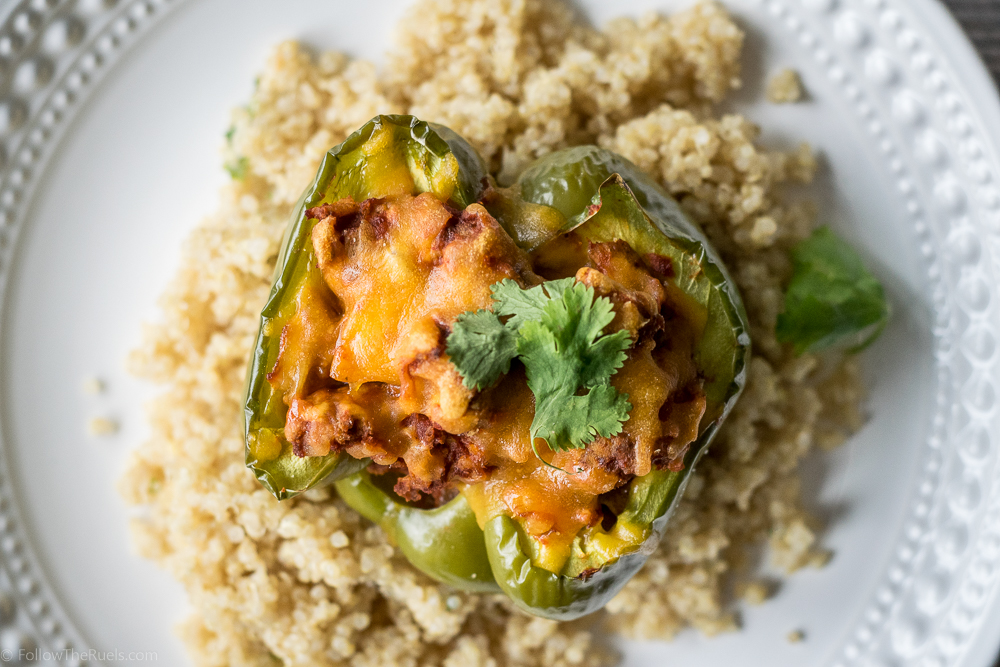 After they come out of the oven, they are ready to eat! I typically serve mine over some cauliflower rice, or in this case, some quinoa seasoned with cilantro and lime juice. But this would also be wonderful with some rice, black beans, or just on it's own.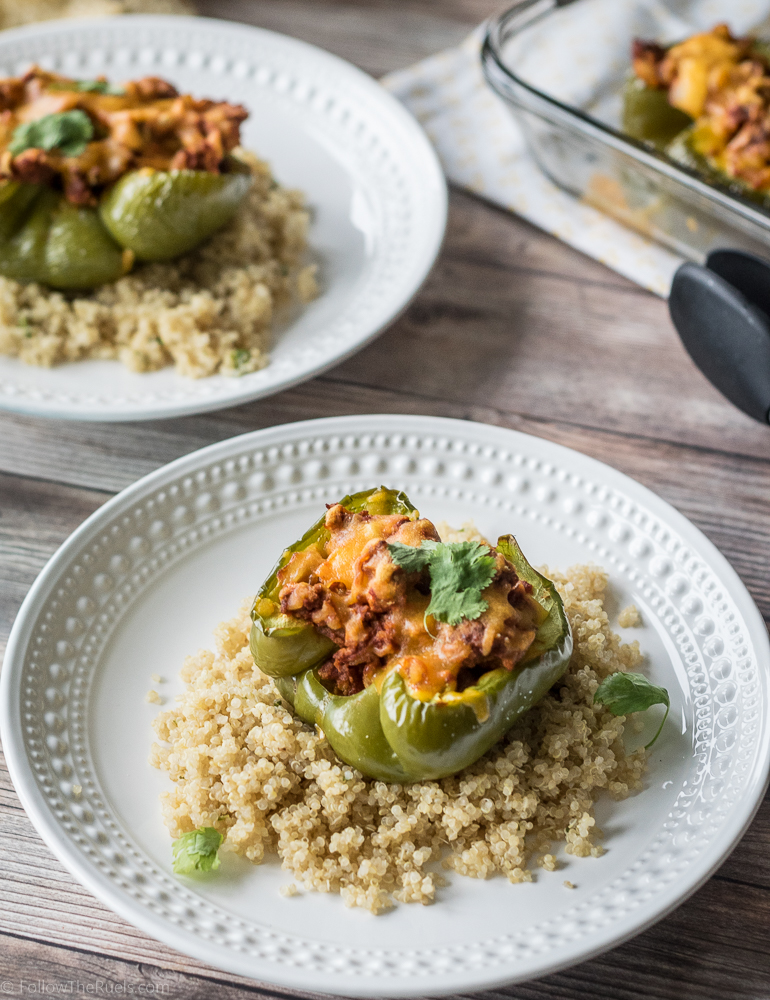 All and all, it's a pretty healthy dinner option all by itself. There protein, some veggies, some good fats, and lots of spices. Also, this recipe can easily be adapted to fit a Paleo diet (remove the cheese, sub in cauli-rice). I hope can see now why it is such a favorite of ours.
[amd-yrecipe-recipe:56]