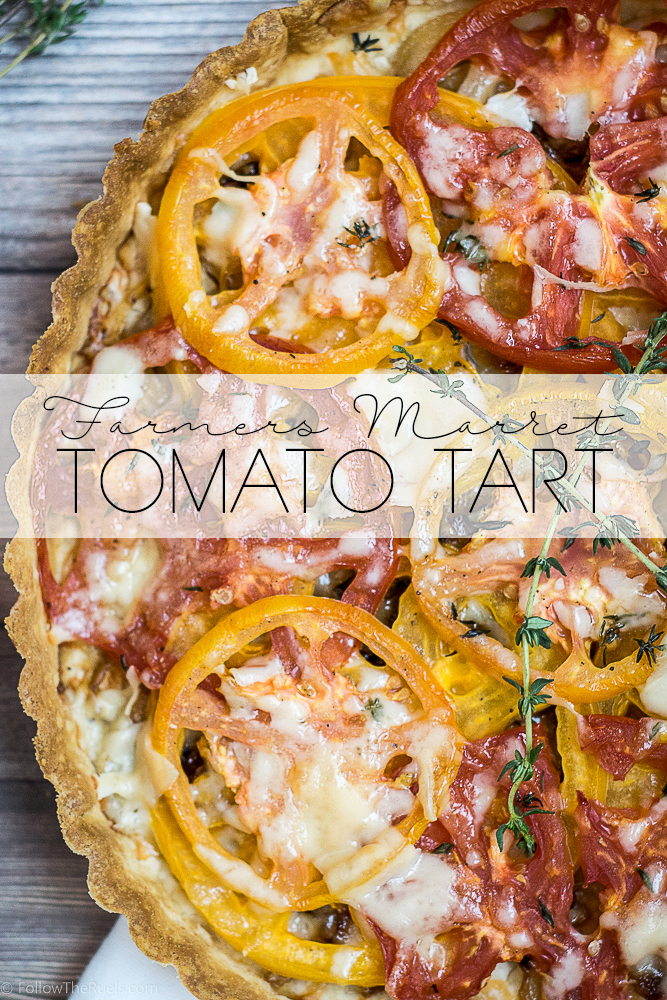 On a recent trip to my local farmers market I noticed that tomatoes were everywhere. They had all sots of colors, shapes, and sizes. It's got to be tomato season, right? (a quick Google search confirms that tomato season here in the Carolinas is May through October). And even though I am a terrible food blogger for not knowing the appropriate seasons to buy produce, I do know when there is a good deal on heirloom tomatoes you snatch them up as quickly as possible. And then turn those tomatoes into a delicious and colorful tomato tart.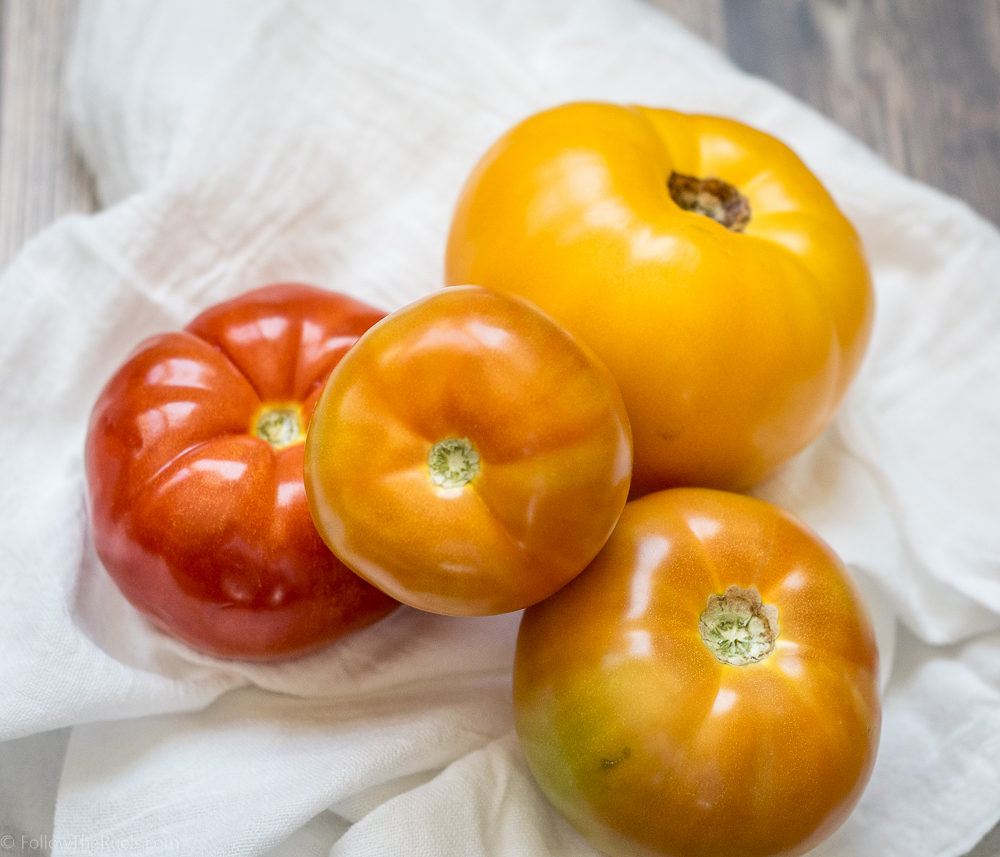 These were the tomatoes that I picked up. I mean, aren't they pretty? I was actually sad that I had to cut them up…but only until I tasted a slice and it was so juicy and delicious! I really love tomatoes. I know they aren't everyone's favorite, which doesn't totally make sense to me, but to each their own. They are just missing out!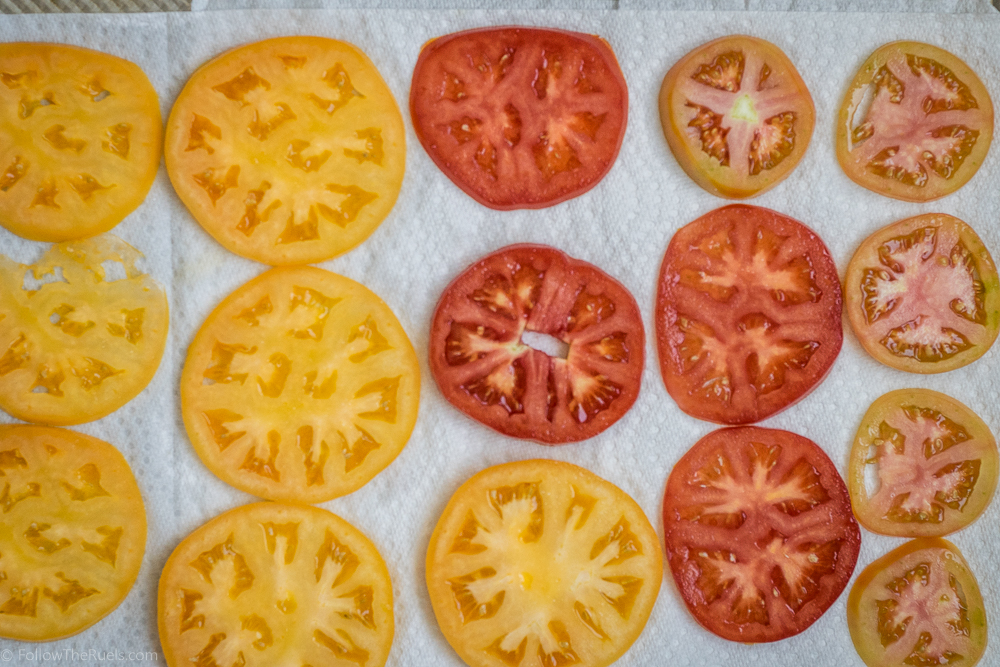 The first thing you have to do when you are baking with tomatoes is let them drain. They are some slippery little suckers (name the movie!) and I didn't want them to make my tart all soggy. So I placed the slices of tomato on some paper towels to drain until the tart was ready to be prepped.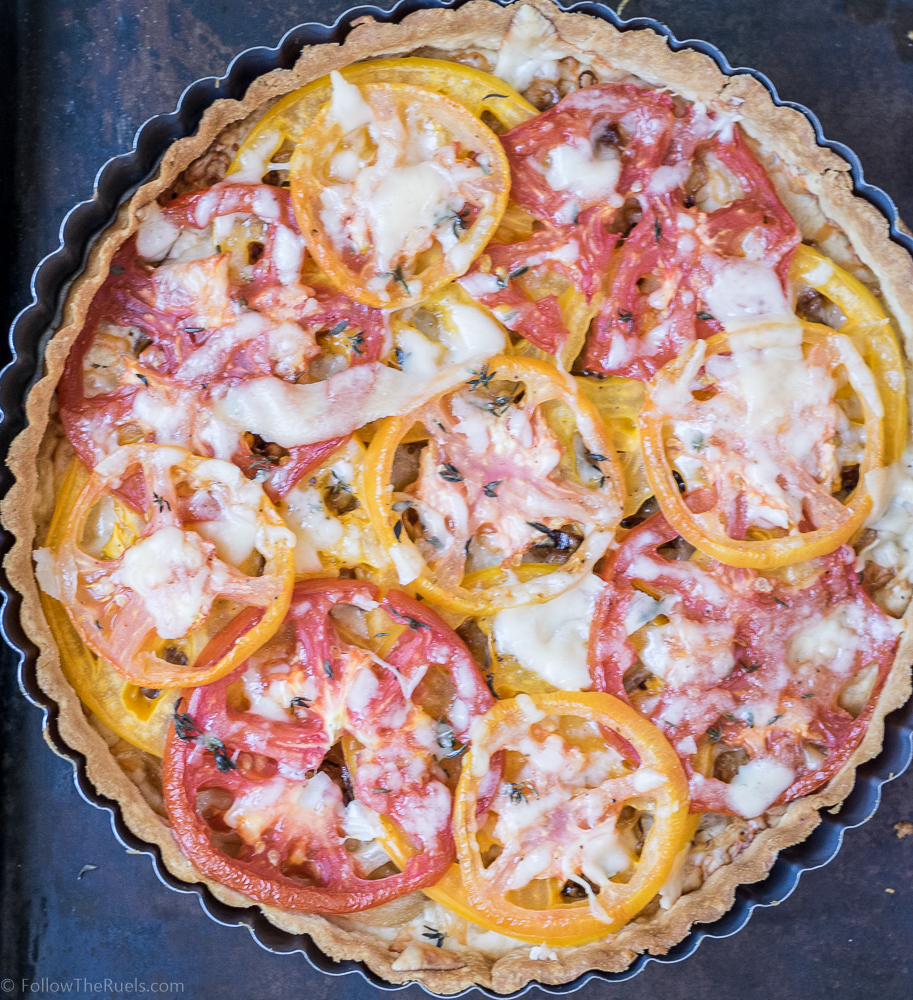 To assemble the tart, I started with some refrigerated pie crust. You are more than welcome to make your own, but I know my strengths and pie crust is not one of them. Then topped that with some caramelized onion, Gruyere cheese, then those lovely tomatoes, and then topped with some extra Parmesan cheese and thyme.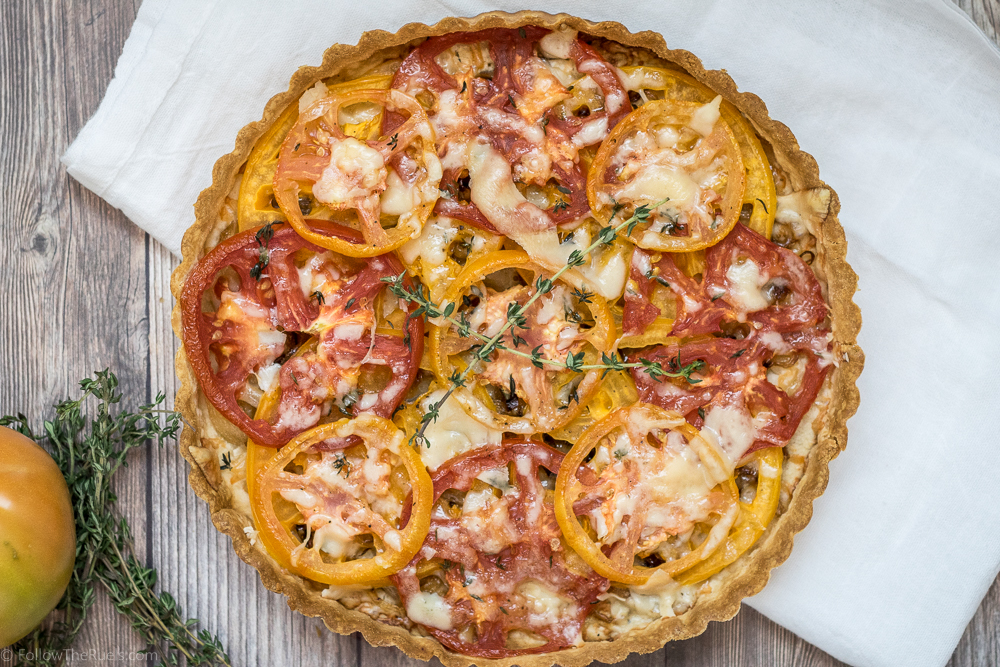 Of course all the ingredients probably sound pretty similar to a pizza, so it would be no surprise that this tastes a lot like a pizza, but so much more "French" (as I mentioned on Snapchat). It also tastes so fresh and light, it was a perfect summer lunch.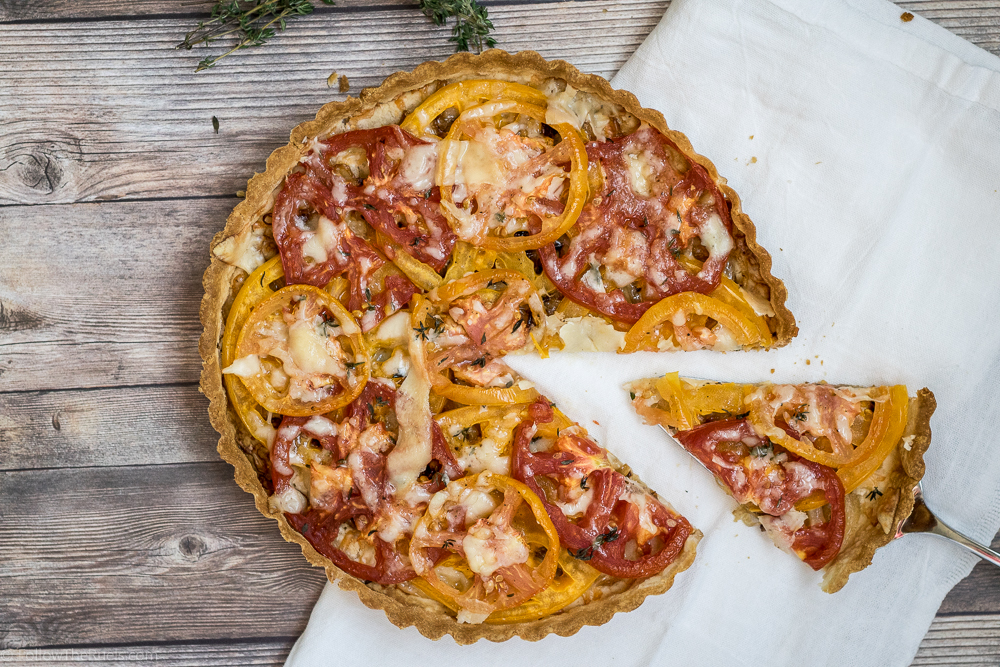 When I make this again (because it's not a matter of if) I will definitely serve it a long side a big Summer salad filled with lots of veggies. I would also make this again for a brunch or in mini form for a baby or bridal shower. It is sure to be a hit (unless you are friends with those pesky tomato haters)!
[amd-yrecipe-recipe:37]