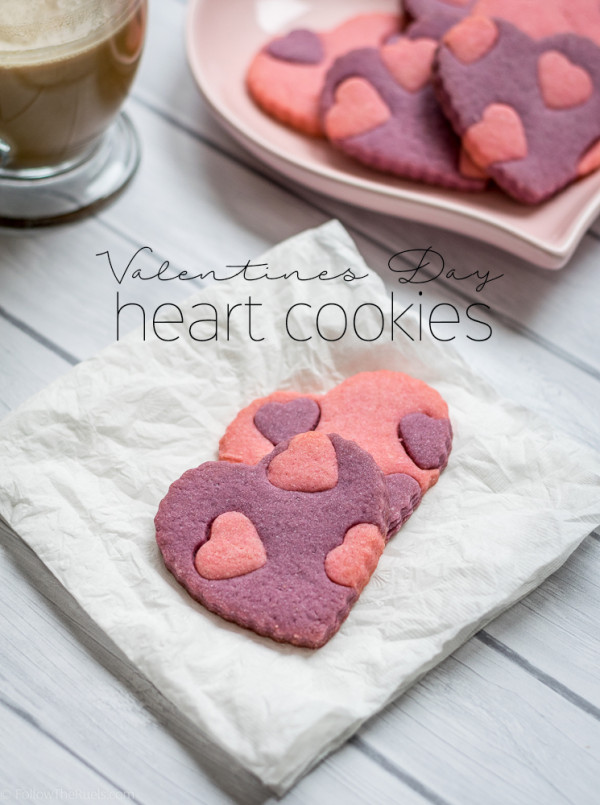 Valentine's Day was one of my favorite holidays as a kid! In elementary school we would all design a box or bag to attach to our desk, then we would all pass around those store-bought Valentine's Day cards and candies. Sometimes, those kids with the super creative parents would even bring in homemade cards, which were the best!
I wish we could still do that as adults. I would love to walk around my office and hand out cards and cookies to all of my coworkers. Then I could spend the afternoon reading the corny cards, eating candy, and not working.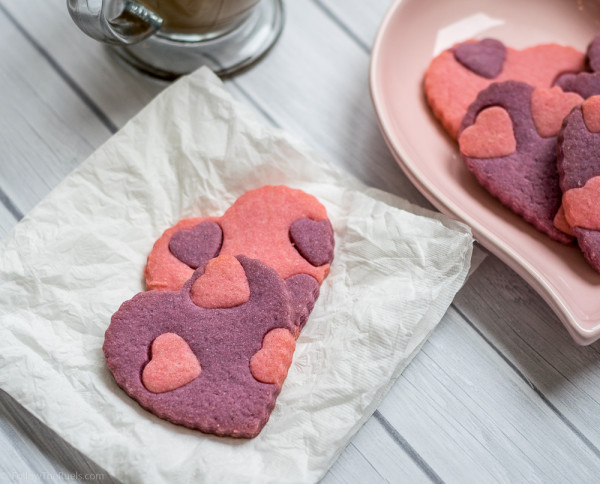 Even though I won't be handing out Valentine's Day cards, I will still be bringing in some Valentine's Day treats for all my coworkers. Like these cute heart cookies, which were 100% inspired by this Pin. The original picture looks like they were made with chocolate and sugar cookie dough, but I wanted them to be more festive, so I made mine with pink and purple dough instead.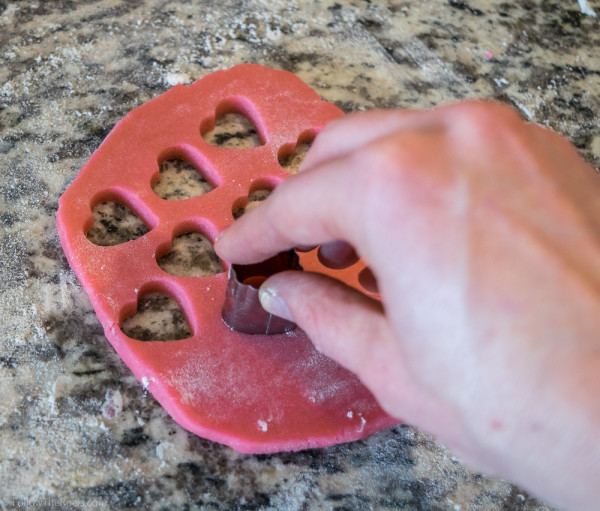 To get the little hearts within the big hearts, I first cut out small hearts in the pink dough. I then stuck the hearts on a small plate and put them in the freezer. Trust me, this makes the next step a lot easier.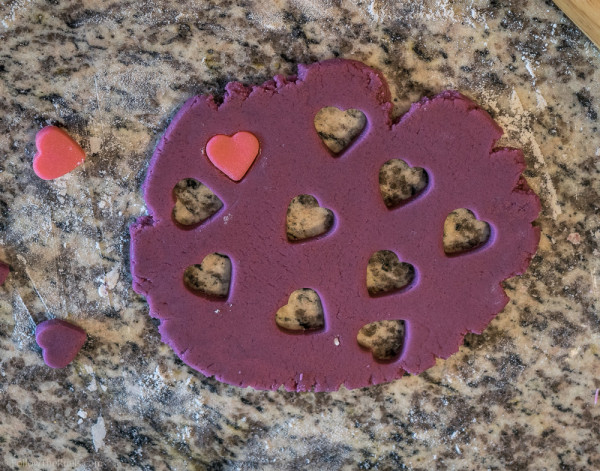 I then cut out the same size heart in the purple dough and stuck the pink hearts in the void.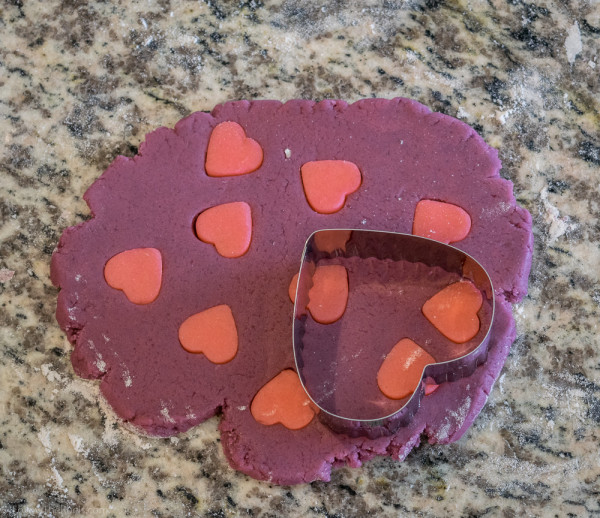 Once all the hearts are filled in, I cut out larger hearts, making sure to get some whole hearts inside. Naturally, you will have some dough left over after you cut out the hearts. Make sure to separate the pink dough from the purple dough so that you can reuse it.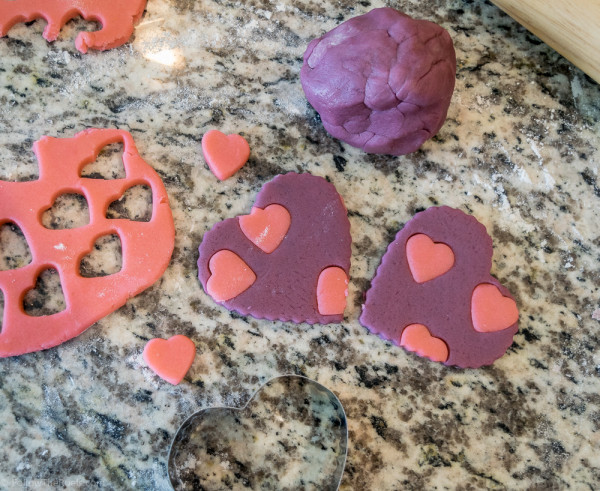 Then just bake as normal! So easy, right? Sometimes decorating cookies can be very time consuming – making the icing, coloring the icing, decorating, then waiting for the icing to dry – it's a lot. These are a great alternative to decorated cookies but look just as nice, don't you think?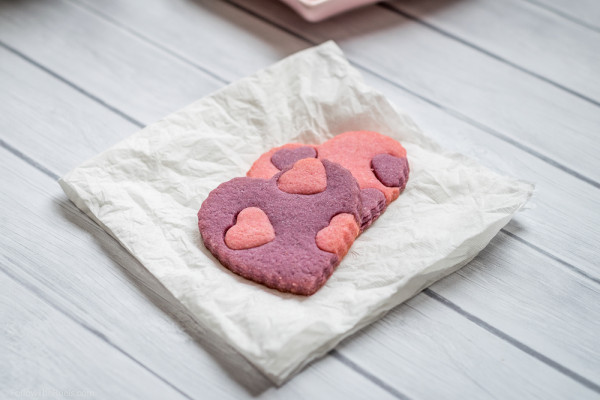 [yumprint-recipe id='101′]