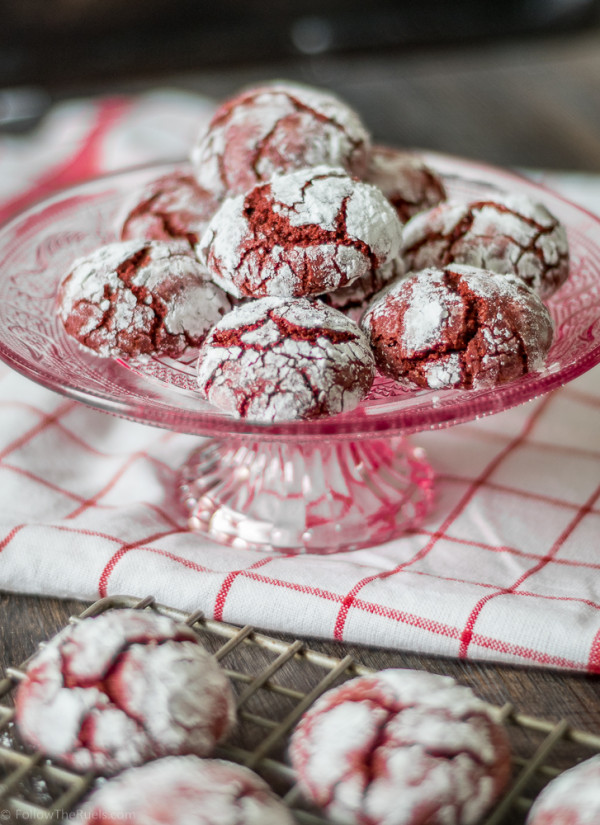 Wooo! It feels really good to get back to backing! And just in time for Valentines Day!
We had friends over on Friday night for a game night which gave me the perfect excuse to bake something I couldn't eat. Full disclosure, this is my second batch. My first batch was much more chocolatey and less crinkly so I had to try again.
I have never made crinkle cookies before, but I saw a lot of them on Pinterest around Christmas time. I think all of them were your standard chocolate crinkle cookies. What I loved was the contrast between the white powdered sugar coating and the dark chocolate cracks. Since Valentines Day is just a few weeks away, I wanted to try a red velvet variety to be extra festive!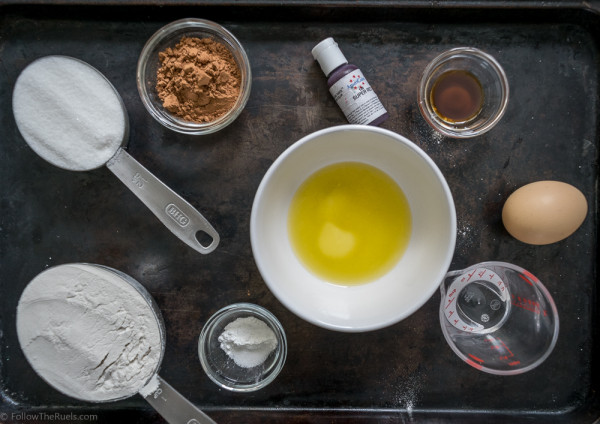 Something about the cracks and crevasses of these cookies gave me the impression that there might be some crazy mixture of ingredients in these cookies. But actually, they are pretty standard! The only thing that makes this particular recipe special is the added red food coloring and vinegar to make these look and taste like red velvet.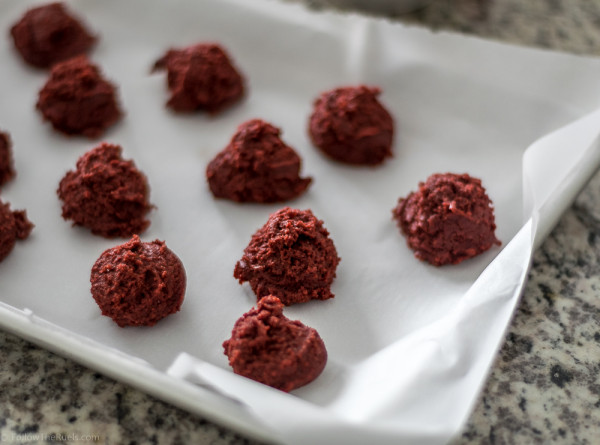 Several of the recipe I looked at recommended that you chill the dough for at least 3 hours. 3 HOURS!?! Who has that kind of time??!! Instead, I scooped out small balls onto a baking sheet and then put them in the freezer for about 10 to 15 minutes, until they hardened slightly.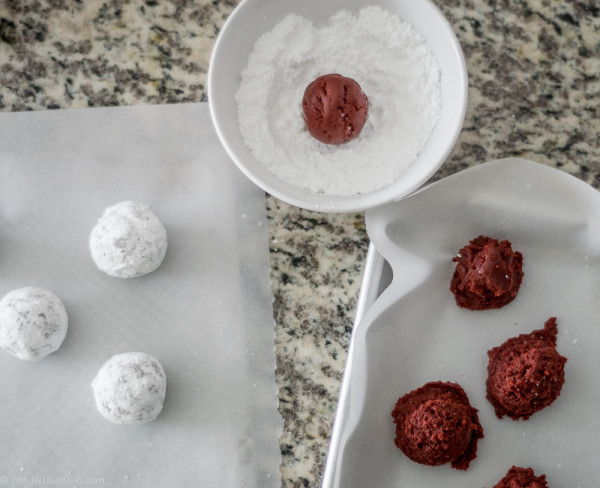 After they were slightly frozen, they were easier to roll into balls and dip into the powdered sugar. The trick to getting a bright white shell is to smother them in powdered sugar. You don't want to see any red underneath that sugar.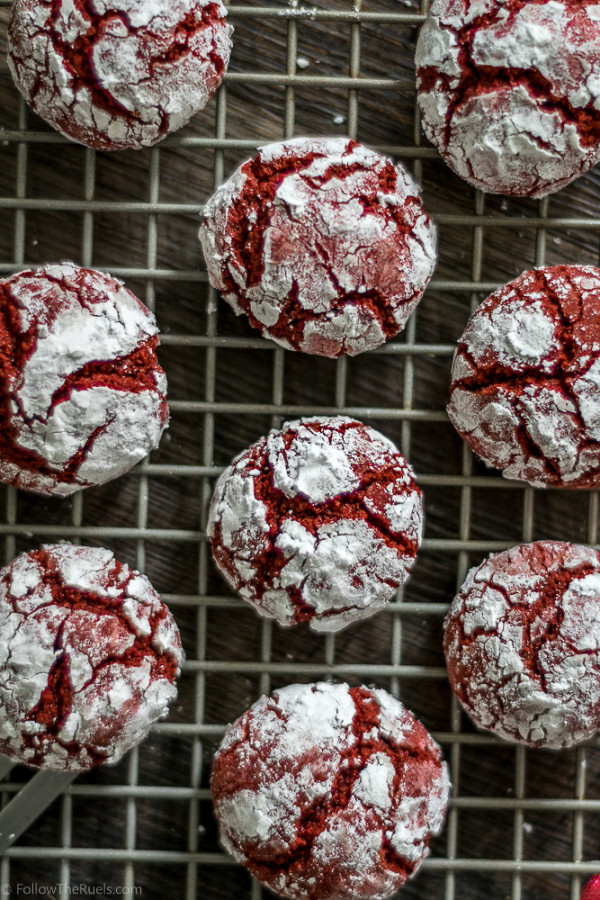 You know these cookies are ready to come out of the oven when the outer shell has formed lots of cracks and they are no longer soft in the center. To check that, I very gently press a finger down on the crack portion of the cookie. If it easily gives way, the cookies are not ready. My cookies were perfectly done at about 14 minutes.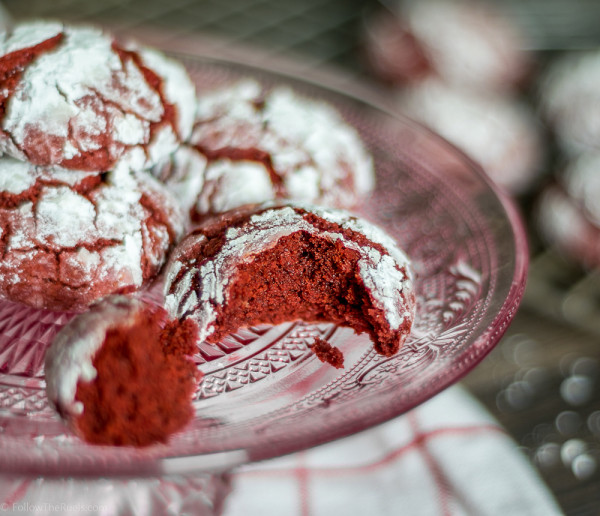 Since I couldn't eat these, I made my husband taste them for me. He is not a big sweets fan, so he is not easily impressed (where me, I will eat anything with sugar in it). He described these cookies as sweet, velvety, with a slight chocolate flavor. The outside has a slight crust, but the inside is soft and chewy. Sounds delicious, right? I may put one in the freezer so I can try one when this silly diet is over.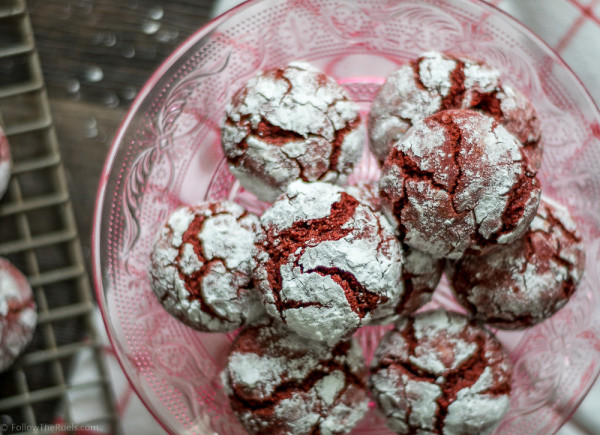 [yumprint-recipe id='95']