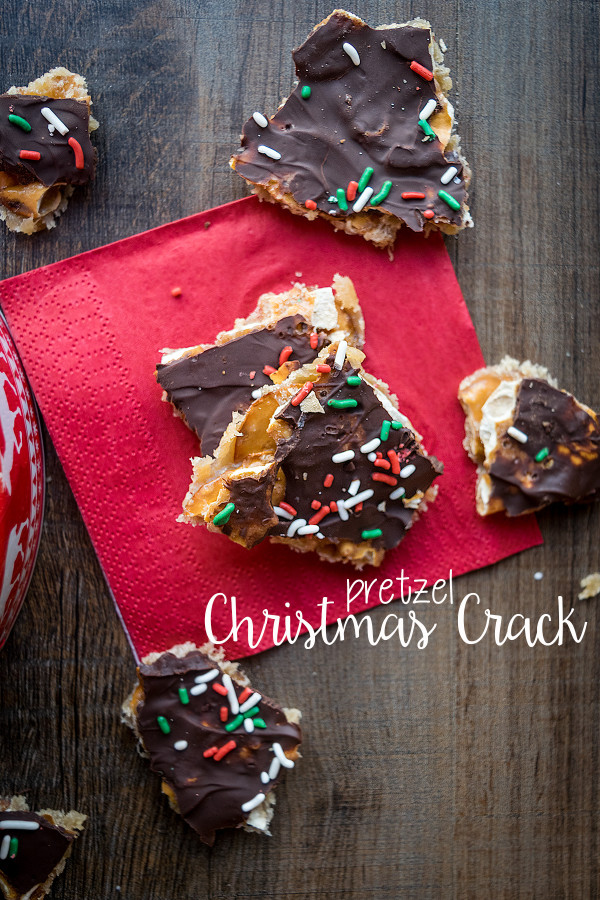 I am going to be so sad when Christmas is over because I won't have a good excuse to make cookies, candies, and other sweet treats. Clearly, they are my favorite things to make. Especially when they are so easy and require only and handful of ingredients! Like this pretzel Christmas crack!
If you haven't had Christmas crack before, it is essentially a sweet toffee poured over a salty cracker, and topped with chocolate. Once it cools and hardens, you crack it into pieces, like you would with bark or brittle. The result is a salty, sweet, and chocolatey treat that is as addicting as….well….crack (I assume).
The original Christmas crack (or at least the first version I have made) uses saltine crackers. But I wanted to mix it up (as usual) and instead made it with flat pretzel chips.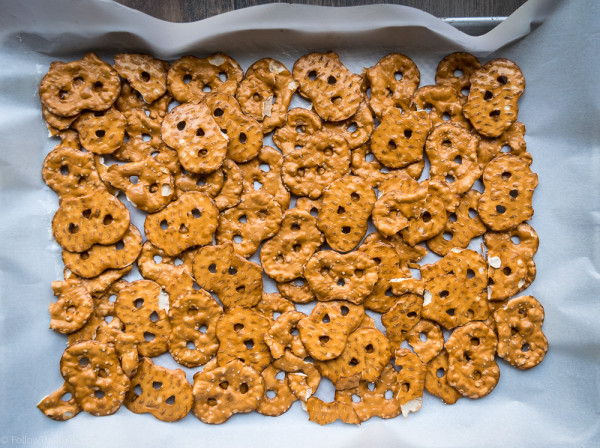 I laid the pretzel chips out in a thin layer on a baking sheet lined with parchment paper. Meanwhile, I boiled together butter and sugar until it formed a caramel like substance. Then I poured the caramel all over the pretzels and baked it in the oven for a few minutes.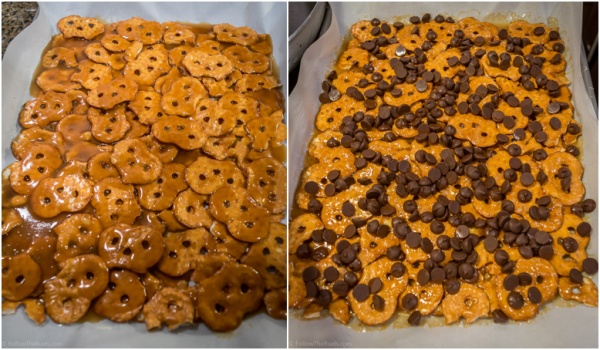 Immediately after I took the pretzels out of the oven, I sprinkled on a bag of dark chocolate chips and let them soften enough so that I could spread the chocolate evenly across the top. While the chocolate was still wet, I sprinkled on some Christmas sprinkles, just because. Then I just sat back and let it cool.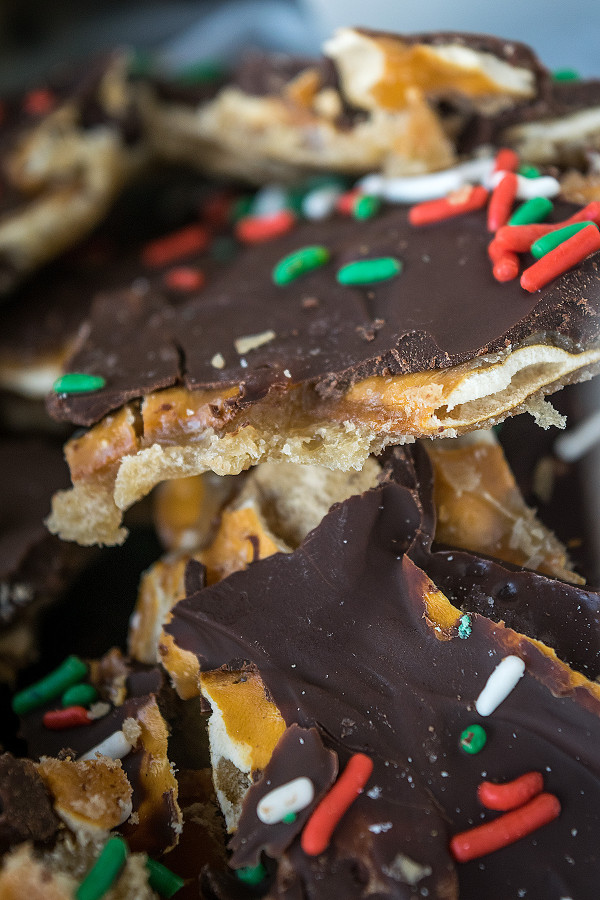 After breaking into pieces, I couldn't wait to dig in! I really like the pretzels in this recipe because they make it extra crunch and give it a little bit more salt. The caramel surrounds them and flows into all the nooks and crannies. After the caramel bakes and cools, it hardens, too, so it is closer to a toffee consistency. Then the chocolate just puts this over the top!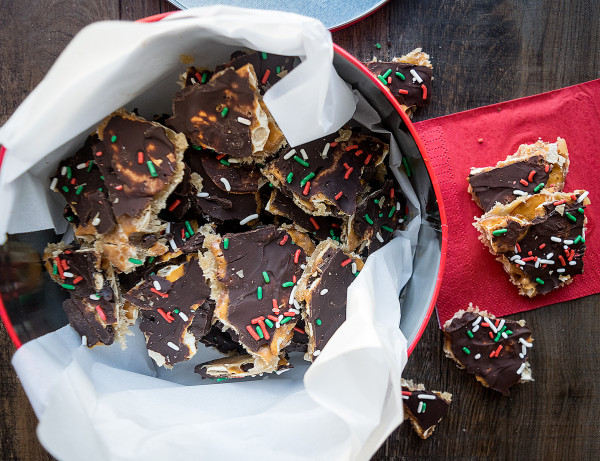 It really is one of the easiest candies/treats that I have made. And you can't really mess it up. If you under cook the caramel, then your resulting Christmas crack will be more caramely. If you over bake it, it will be more like toffee! Either one is delicious!
I will definitely be making a version of this recipe again soon! I have like a dozen ideas bouncing around in my head.
[yumprint-recipe id='89']