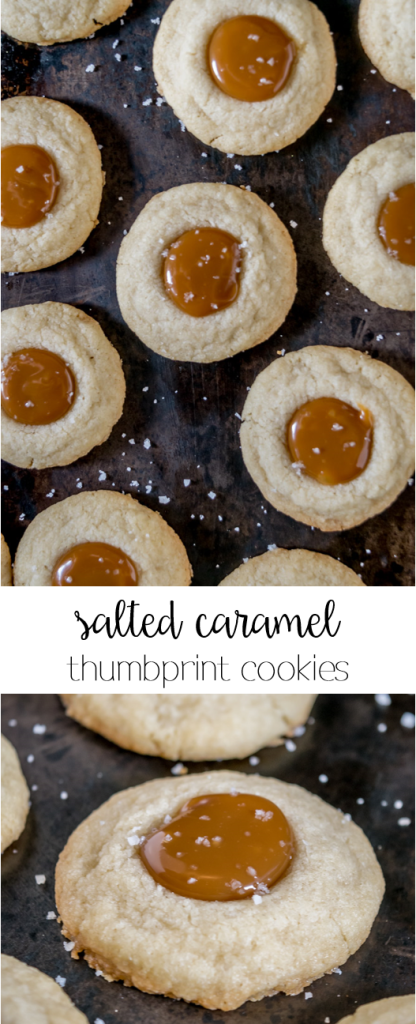 Remember when I made the salted caramel sauce a few weeks ago? I wanted to find as many ways to use it as possible so I turned to one of my favorite cookies, the thumbprint cookie.
When I was a kid, I loved chocolate thumbprint cookies! My mom would put a package of them in my lunch box every day. It has been years since I had one, and I had actually never made a thumbprint cookie until now.
Did you know they are actually really easy to make? Since I had never made them, I expected that they would be much more complicated. In reality, the dough it is just four ingredients and all you have to do is roll it into a ball and bake. Once they come out of the oven, you press your thumb (or a tablespoon – they are hot!) into the center to create a well for whatever goodness you want pour in there, whether its chocolate or salted caramel.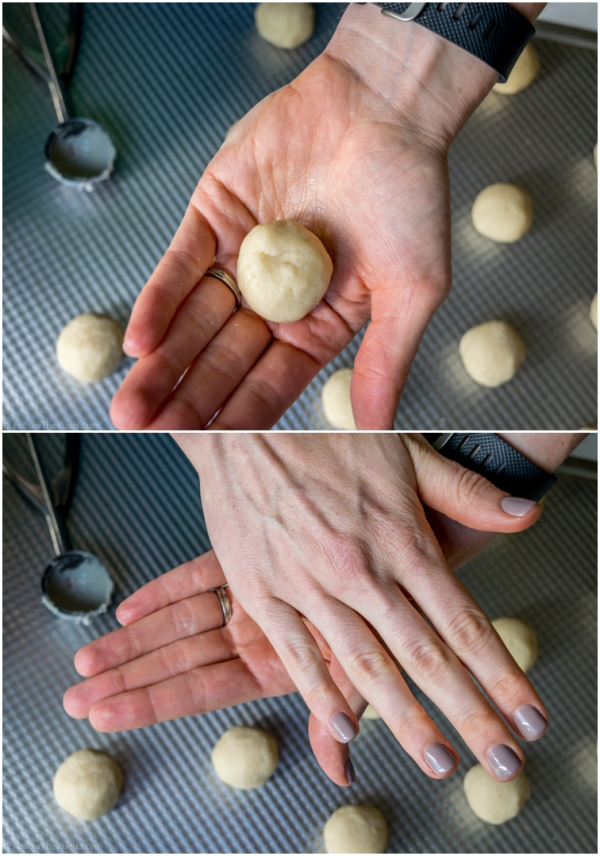 Since I had the left over salted caramel sauce, that is what I used to fill in the thumbprint. You could also melt some soft caramel candies and spoon that into the center. But I highly recommend waiting to do this step until the cookies are completely cool. The caramel will run right off the cookie if it is too warm.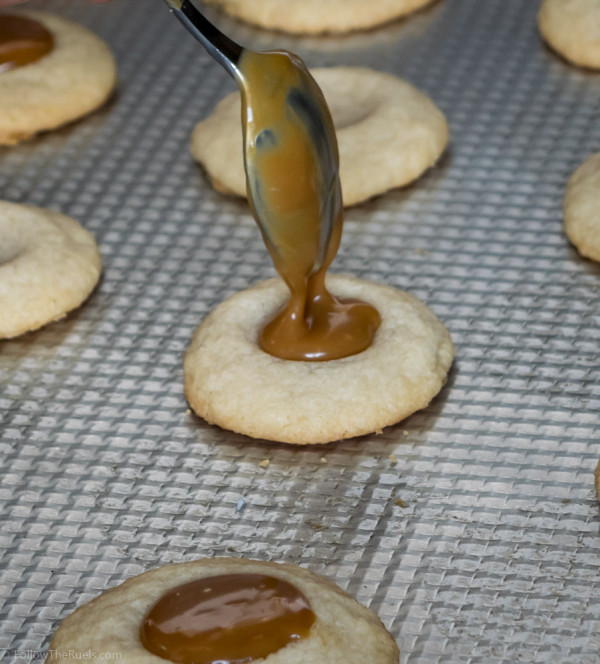 The finishing touch is to add a touch more sea salt to really bring out the flavor. These cookies are very sweet, so the salty balance is a nice touch!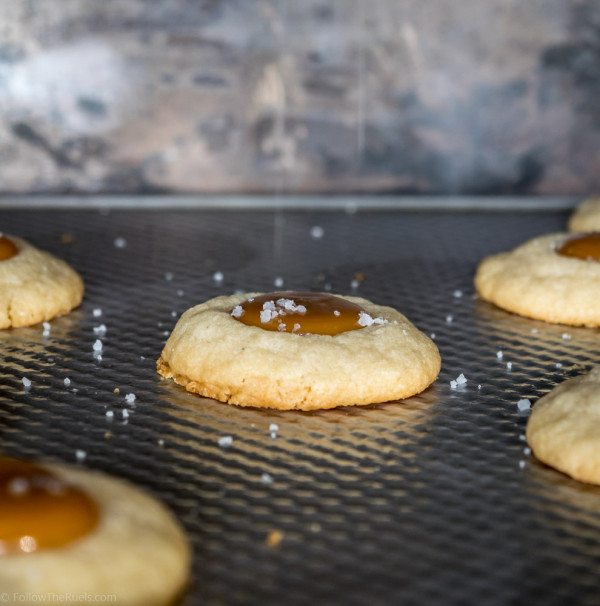 I highly recommend these cookies for any of your upcoming holiday parties. They are a crowd pleaser! Just ask my coworkers!
[yumprint-recipe id='80']