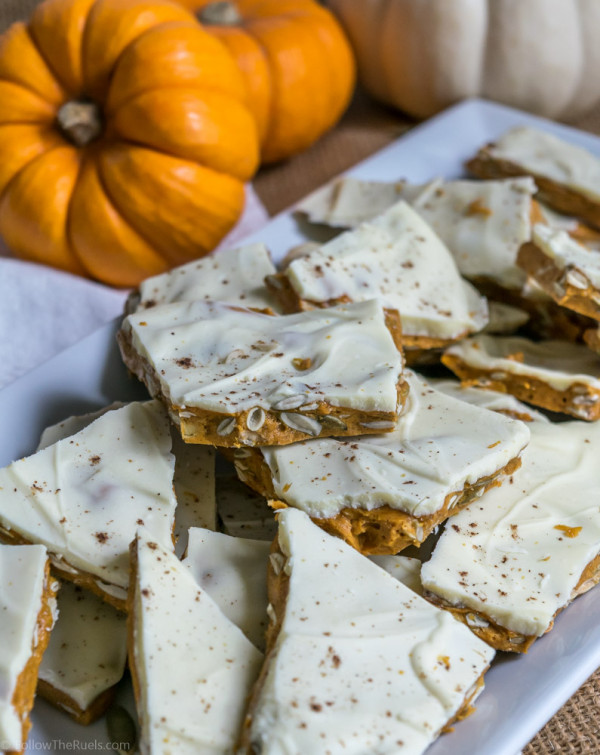 Do you need any more pumpkin recipes? I sure don't! Well this technically isn't a pumpkin recipe…it's a pumpkin seed recipe! Got to use the other parts of the pumpkin, right?
This recipe was inspired by my love for brittle. Growing up, my aunt would make brittle for the holidays and I would demolish it, it was so good! This is pretty much her recipe but instead of peanuts I used pepitas (or shelled pumpkin seeds) and added just a touch of pumpkin pie spice.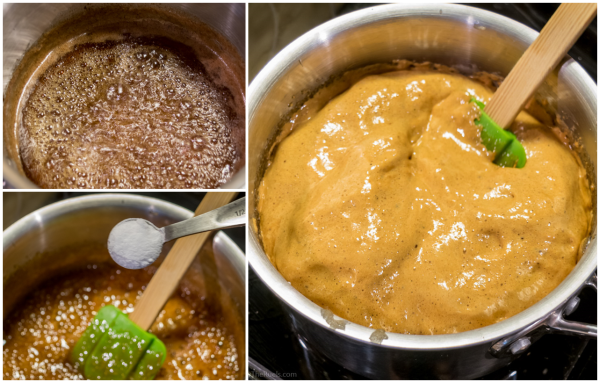 My "signature" ingredient to any brittle recipe I make is a touch baking soda. The baking soda reacts with the sugars and causes it to puff up (like you can see above) and also creates lighter and not so dense brittle. If you have ever had honeycomb candy, its what they add to the sugar to create all those air pockets and the honeycomb effect.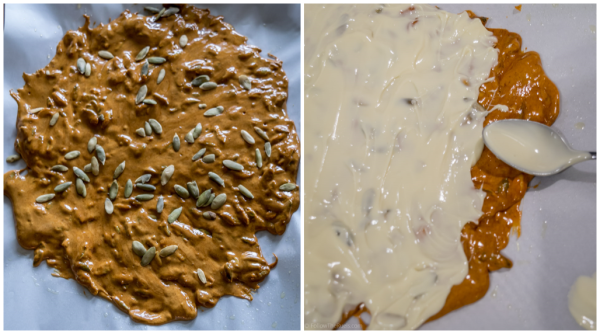 To really knock this recipe out of the park, I added some white chocolate on top. Pumpkin pie spice and white chocolate is such a great combination. I highly recommend adding white chocolate to just about any pumpkin recipe you might make.
Anywho…once the chocolate sets up, I break the brittle into pieces. Of course, all little itty bitty pieces are for taste testing. Only the big pieces are worth serving. That's my rule of thumb for any sort of baked good.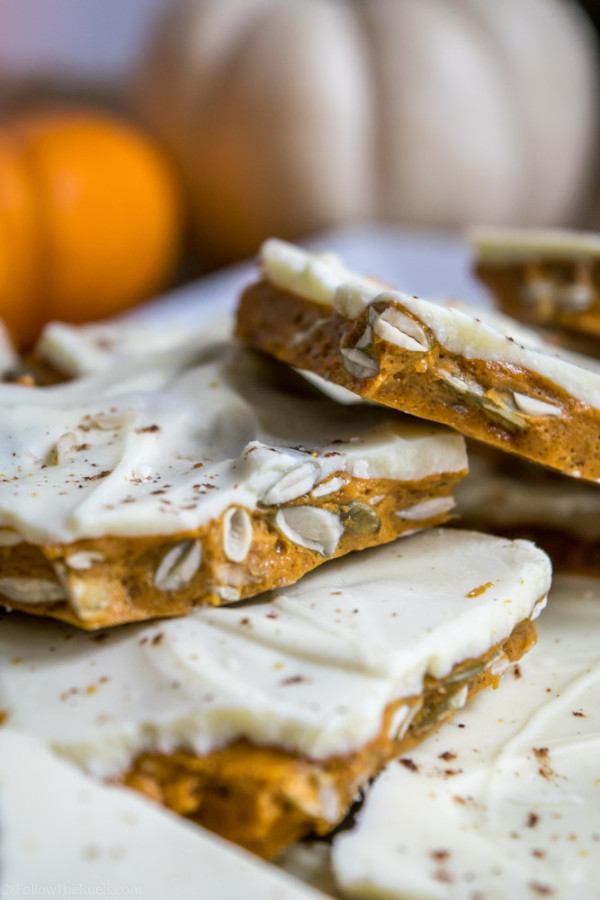 I will probably be making this or some version of it from now until the New Year!
[yumprint-recipe id='67']