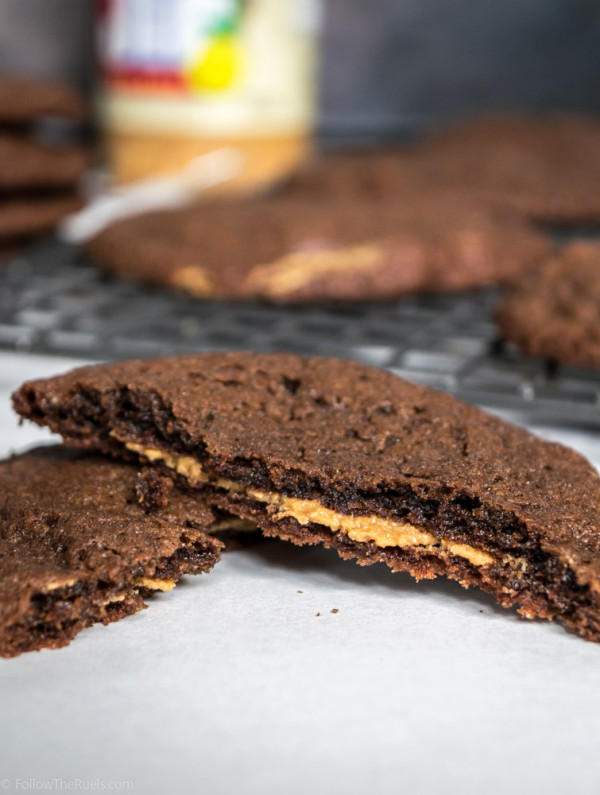 This is not your ordinary chocolate peanut butter cookie. Its not a chocolate cookie with peanut butter chips. No no. It is a chocolate cookie FILLED with peanut butter. You know those Reese's peanut butter cups you love so much? This is that in cookie form.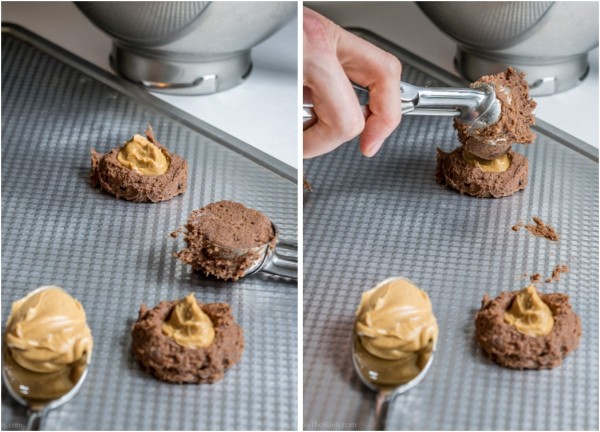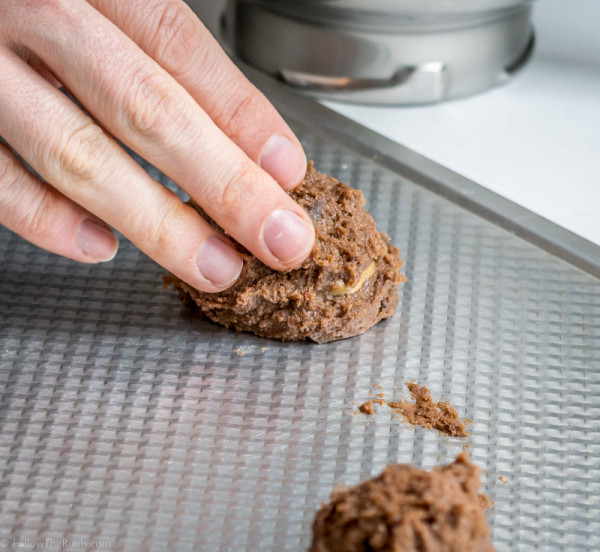 Starting with a ball of chocolate cookie dough, I added a dollop of peanut butter to the center and covered it up with another dollop, making sure to press the edges together so the peanut butter didn't ooze out. Once baked, both the dough and the peanut butter spread out to a large, soft, and chewy cookie with a surprise center layer.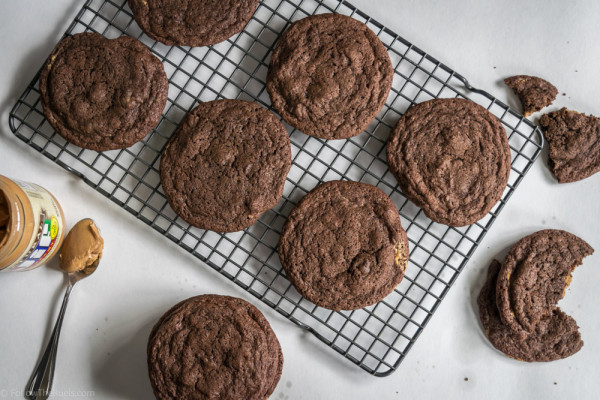 The are so fun to serve, because they look like plain 'ol chocolate cookies from the outside. Then you bite in and get that layer of peanut butter with each bite! Sounds delicious, right? You bet it is!
[yumprint-recipe id='64']