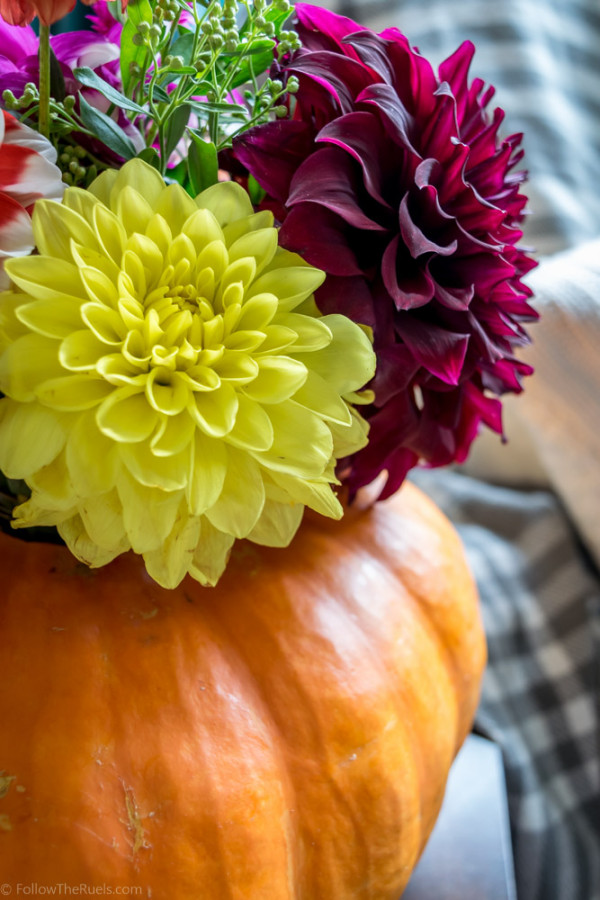 Do you love carving pumpkins, but a jack-o-lantern doesn't really fit your home aesthetic? Or are you looking for a beautiful centerpiece for your Thanksgiving dinner or Fall gathering? Well I've got you covered! Enter, the pumpkin vase! So much easier than a jack-o-lantern and even more beautiful.
I picked up a beautiful bouquet of flowers from a flower stand in Uptown (if you follow me on Snapchat, you have probably seen it). The bouquet was full of deep purples, oranges, reds, and yellows. It was gorgeous and the perfect shades for Fall. I thought that to make it even more perfect for the season, it should go inside of a pumpkin.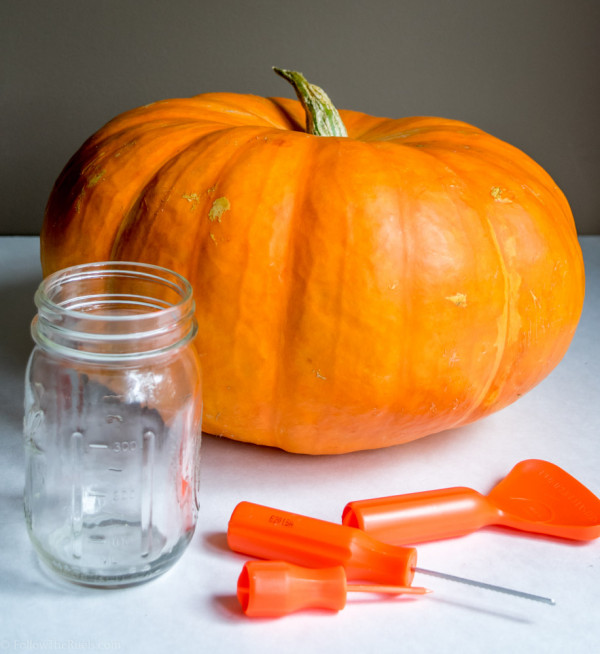 I found a pumpkin at the supermarket that would be tall enough to fit a jar and then picked up a $5 pumpkin carving kit. A toothpick, serrated kitchen knife, and a spoon could also do the trick.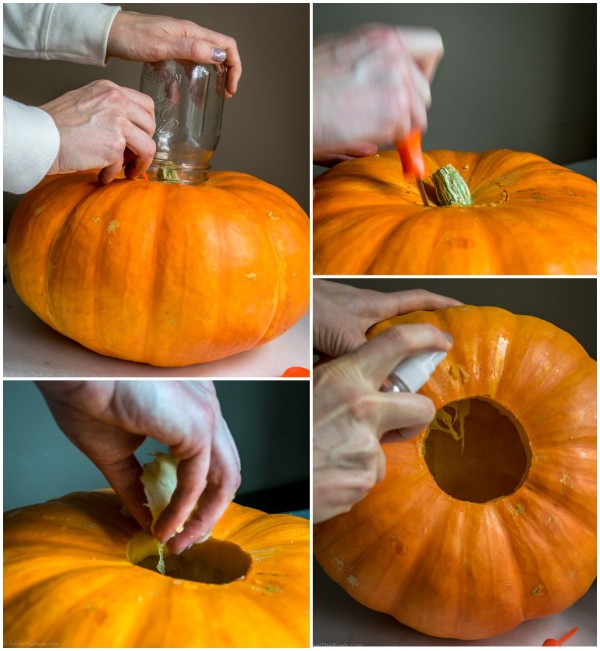 I scored the top of the pumpkin in the shape of the jar, then used the knife to cut out the whole. I scraped out all the insides, just like I would a jack-o-lantern, then to keep it fresher longer, I sprayed the inside with mixtures of water and white vinegar (1:1).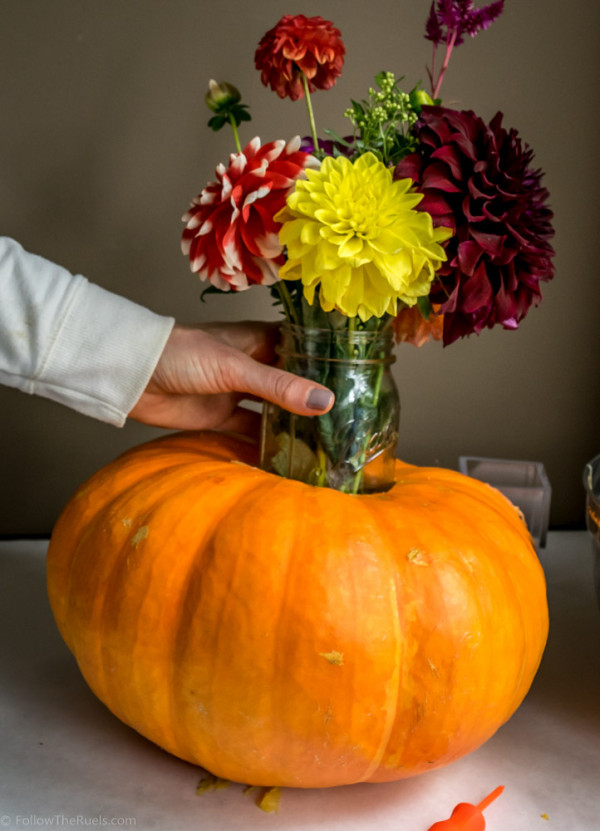 I then arranged the flowers how I wanted them in the jar, and placed the jar inside. It was really that easy. The whole project took less than an episode of 'How to Get Away with Murder', including frequent stops because I couldn't take my eyes off the scene. [Side note: if you have Netflix and haven't seen HTGAWM, you really should watch it! The whole first season is on Netflix and it is so easy to binge on, if that's your thing.]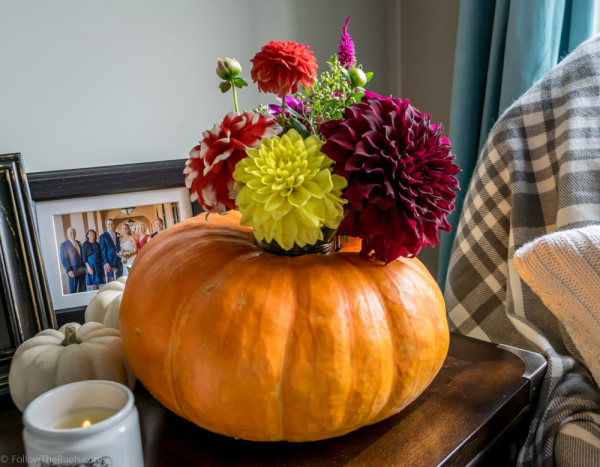 So pretty, right? It was such a nice decoration to have to get me in the season for Fall. And the perfect project for a really gloomy Saturday.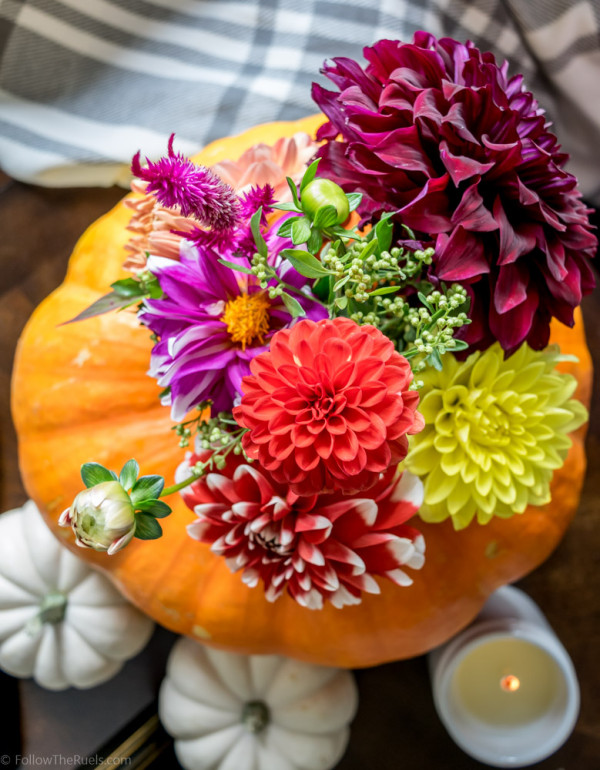 If I were hosting a Thanksgiving dinner, I would definitely make this as a centerpiece. And you could carve out smaller pumpkin vases in mini pumpkins and stick a single flower in them. That would be so stinking cute!!
Would you try this project?