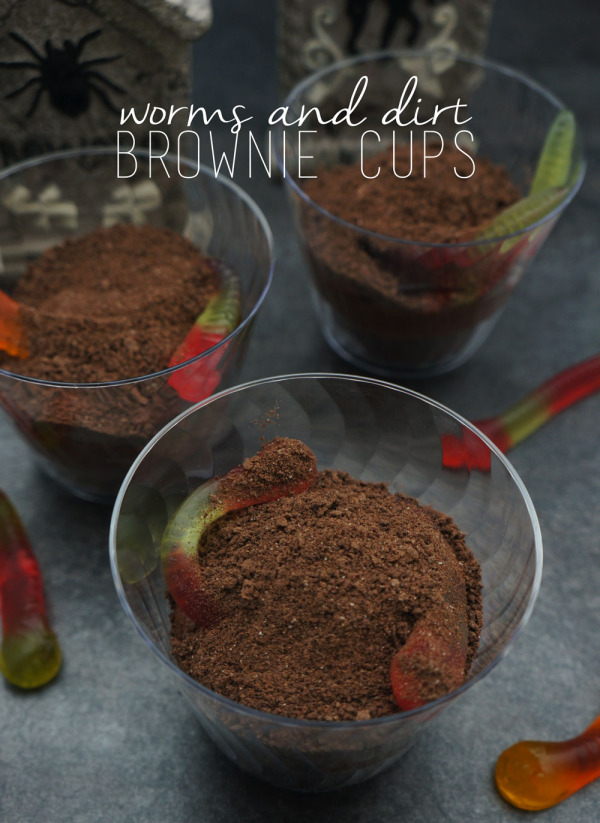 One of my favorite things to make for Halloween parties is worms and dirt. I have made it in various forms: as a cupcake, a pudding cup, a cake. And this time around, as a brownie. It's just so easy and really gets me into the Halloween spirit!
I decided to make these for a bake sale we had a work this week (to support diabetes of all things!). I wanted it to be easy to eat and package, which is why I decided on a brownie in a cup. The cup helps hold in the "worms" and the "dirt", which really are the key features of this dessert.
And just to be clear…these are SUPER easy. Sometimes I like to attempt complicated things, but these are not one of them. Literally they are a boxed brownie mix baked in a cupcake tin, topped with butter cream, cookie crumbs, and gummy worms. Boom. You're done.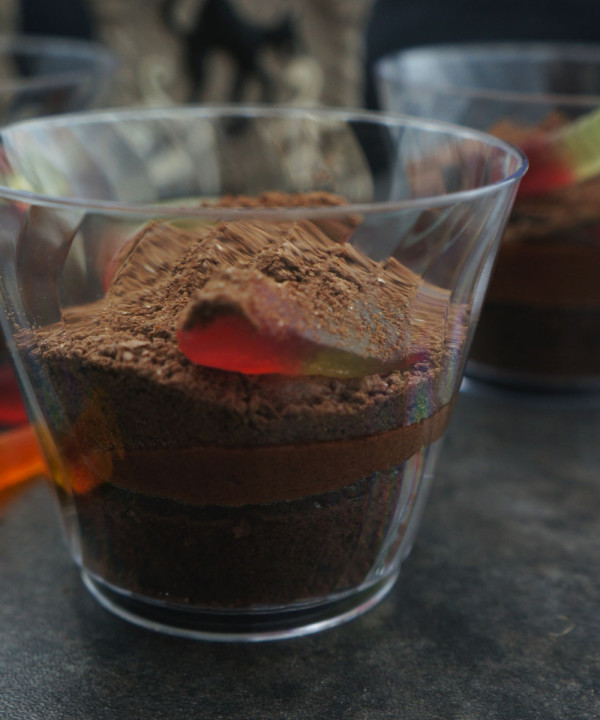 Of course you can make all of the elements from scratch, but I don't really feel the need. I don't think people are going to notice if you made the brownie from scratch when they are digging in to their little worms and dirt cups.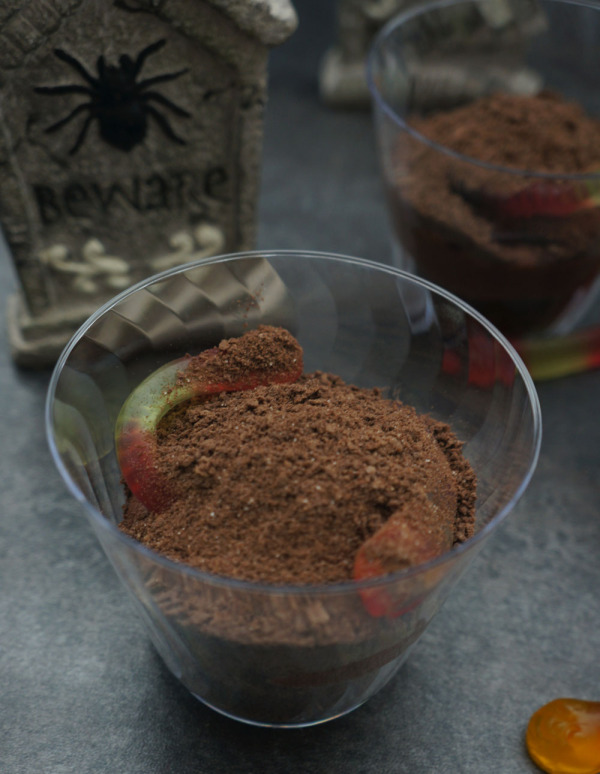 And it doesn't have to be just worms. You could use gummy spiders or other insect or reptile shaped candy. Even little tombstones made from cookies or white chocolate would be a great touch. And if you don't want to make these in cups, you can certainly make a pan of brownies and top with the frosting and cookies. There are no limits!
Hope you all have a fun and safe Halloween!!
[yumprint-recipe id='54']