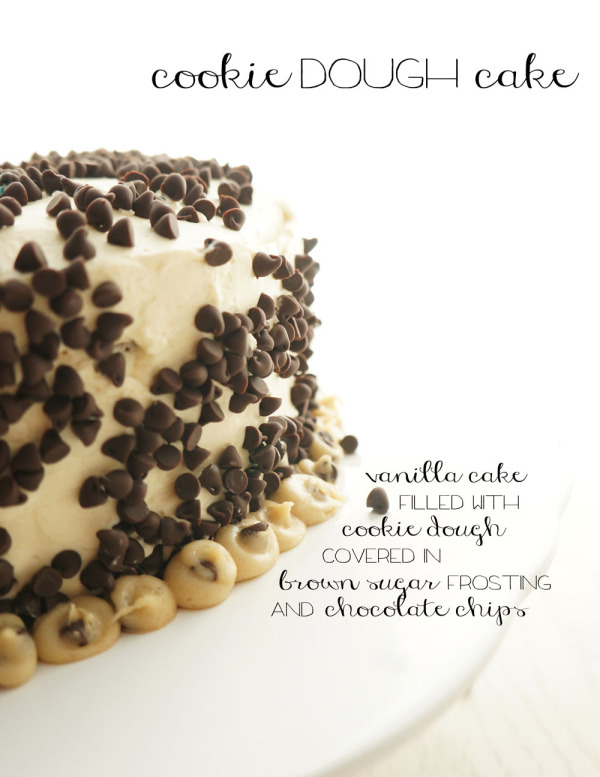 My husband turned the big 3-0 this past week. And we couldn't let the occasion pass without a little celebration and a cake! Since my husband isn't a huge fan of cake, but does love a good bowl of ice cream, I decided to merge once of his favorite ice cream flavors with a cake, resulting in cookie dough cake!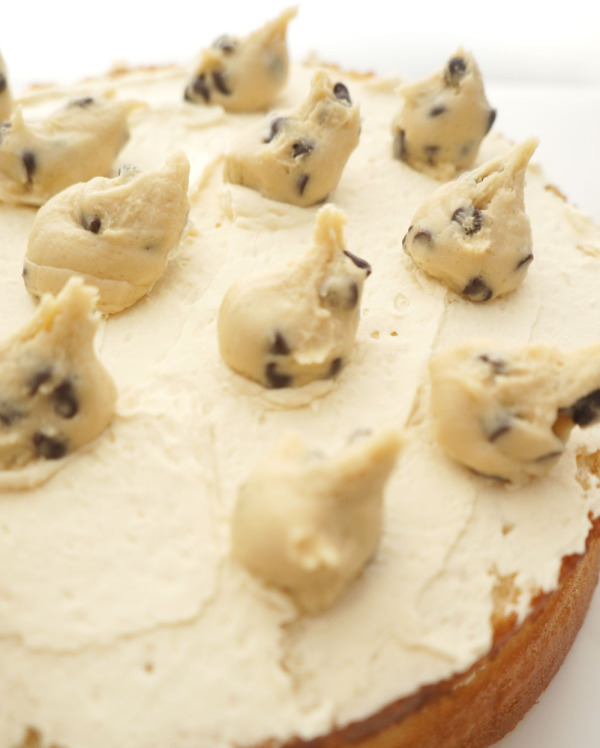 Now, I do not make cake often, so I relied heavily on some experts for the cake and icing recipe. The cake is a vanilla pound cake, a recipe that I got when I took a cake decorating class last year at Johnson Wales. The icing recipe was adapted from a Martha Stewart butter cream recipe. I pared down the recipe by about a third, then replaced some of the granulated sugar with brown sugar so that it had more of a cookie dough flavor.
But the real icing on the cake, so to speak was the bits of cookie dough. I took my favorite chocolate chip cookie recipe, left out the egg, and added a touch of milk instead. I then piped little dollops of cookie dough between each layer, pressing down the top layer to flatten them out a bit.
Once all the layers were stacked, I lightly frosted the top and sides of the cake to make a crumb coat, sealing in all the crumbs.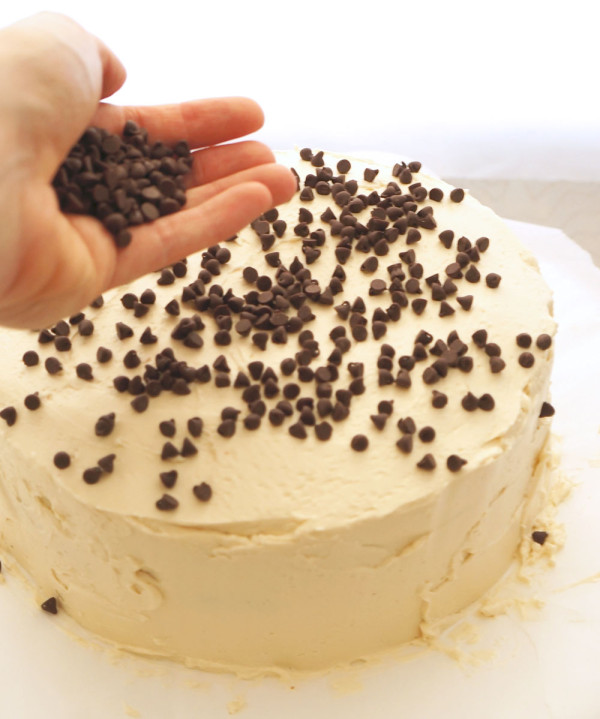 Clearly my frosting skills need some work. Fortunately, there was an easy solution to the problem: covering the cake in chocolate chips! I started by sprinkling them on the top then pressed them into the sides.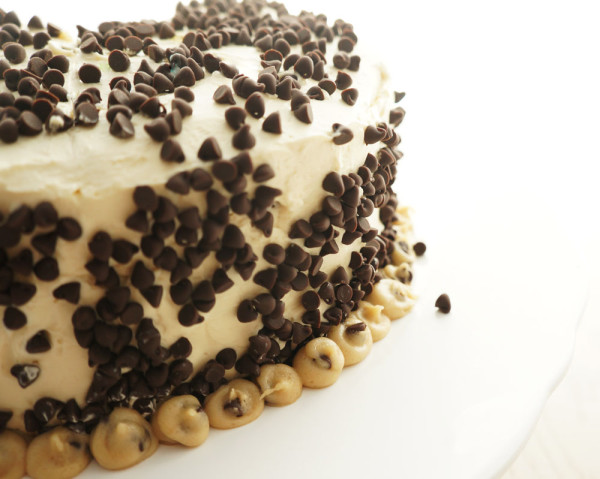 Because I had some of that cookie dough left over, I just pipped a bit more dots of dough around the edge. I might have also just eaten it straight from the bowl.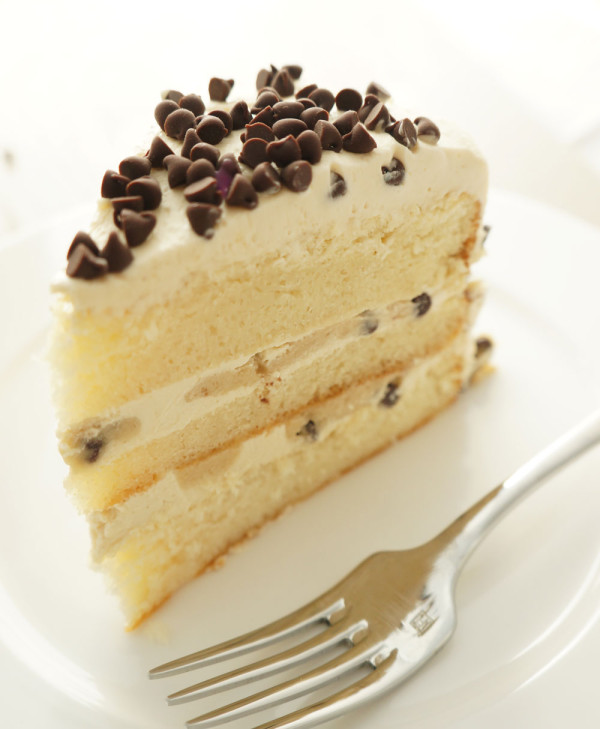 My husband and I both shared a slice right away, eager to dig in. While definitely on the super sweet side, the little bites of cookie dough were a delightful surprise!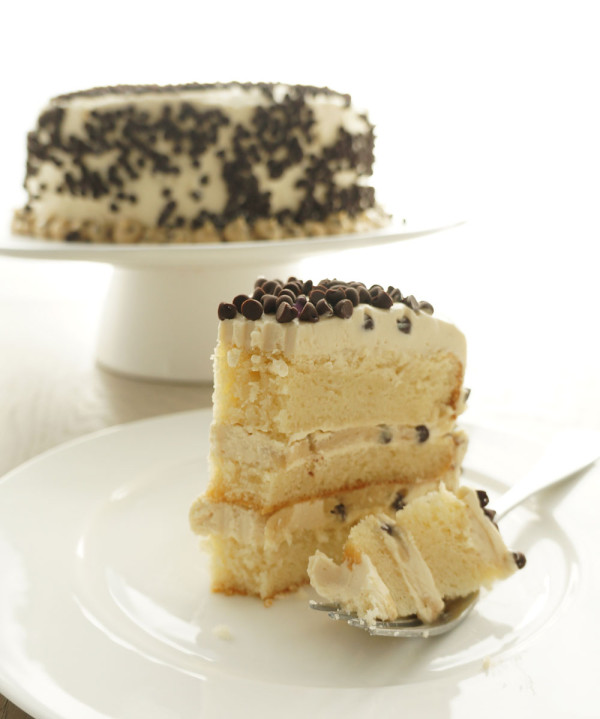 It was a great way to usher my husband into the next generation. Unfortunately for him, he will be there alone. What he doesn't quite understand is that once I turned 29, I just stopped aging. Sure, I may celebrate the anniversary of my birthday, but I will be 29 at least until I have a child that turns 29. I'm pretty sure that's a law of physics…or something….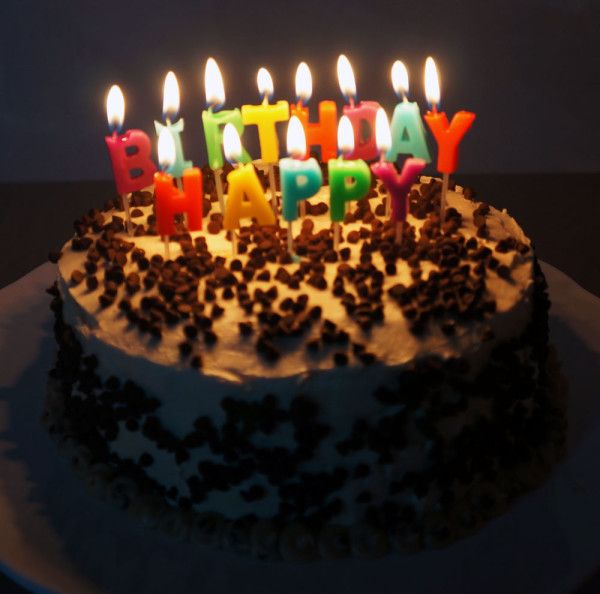 [yumprint-recipe id='49']