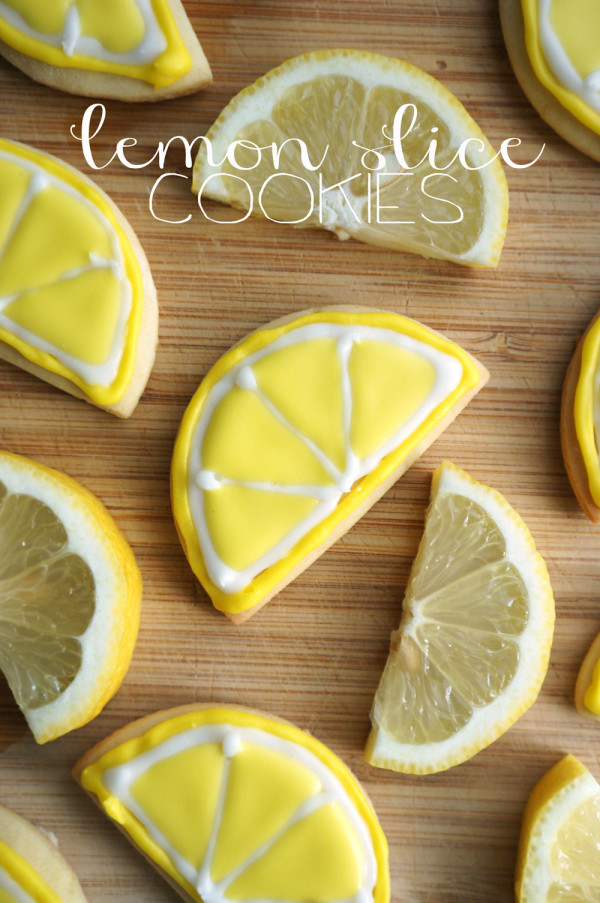 Sometimes I get inspiration from the strangest places. The inspiration for this recipe was a random Instagram picture that someone took of those lemon slice candies. "Wouldn't those make cute cookies", I thought to myself. So I set out to spend my husband-free weekend baking and decorating these lemon slice cookies.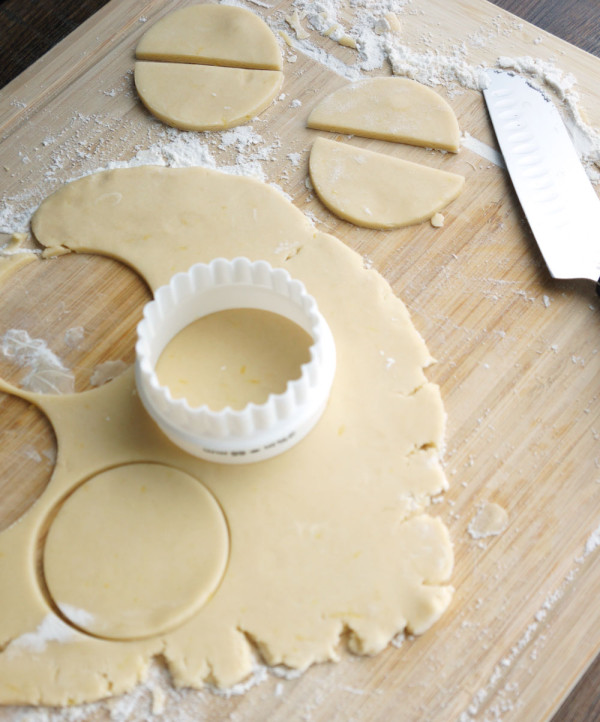 I started with a basic sugar cookie dough and added lots of lemon zest so that the cookies would be full of flavor. I rolled out the dough to about 1/4″ thickness and cut out circles with a biscuit cutter. Then cut those circles in half to get "slices".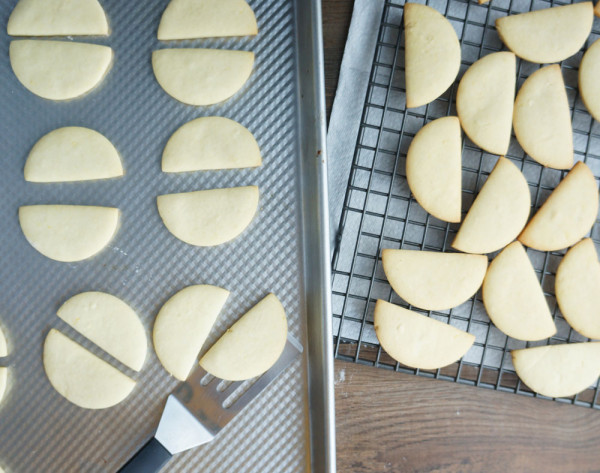 After baking, I let the cookies cool completely before icing so that the icing won't totally melt off the cookie. That might seem totally obvious to you, but I have made that mistake before.
Now I am no icing expert. I am far from it. I have studied Glory's blog, Glorious Treats, and her techniques to try to get a hand on how to effectively decorate cookies. Her cookies are just the cutest – you need to check her blog for even more cookie inspiration!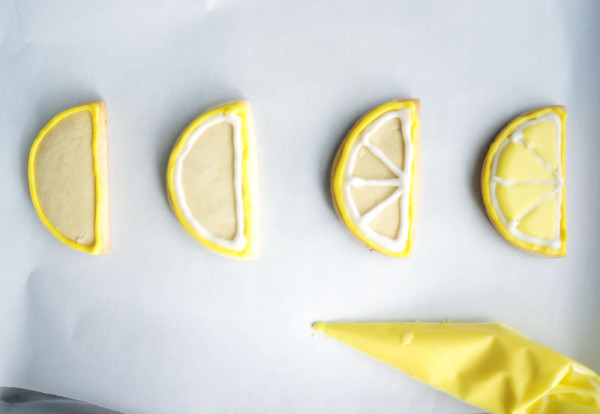 I started by outlining the "rind" in a dark yellow, then outlining the "pith" in white just inside the yellow. I also made the little lines for the sections of the lemon with the white icing (Glory has a different technique with the "pith" lines, which I think look better). Both the dark yellow and white are fairly thick so that they don't run off the edge of the cookie. For the inner, lighter yellow, fill icing, I thinned it out with a bit more water so that it easily flooded the little sections I created with the white icing.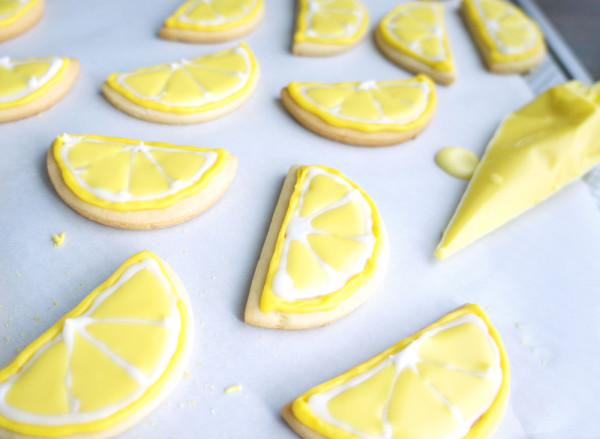 This kind of cookie decorating is very time consuming, which makes me even more impressed with people like Glory and Sweet Sugar Belle, who make it look so easy.
I made the dough and baked the cookies on Friday. Outlined in the yellow and white on Saturday to let that icing harden. Then iced the yellow sections the on Sunday. I just tell you this so that if you plan on making these, or any other iced cookie with multiple colors, you will need to carve out some time over a couple days.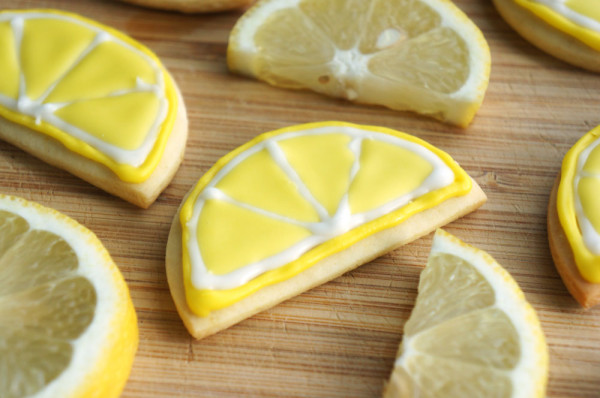 All and all I am pretty pleased with how they turned out. They are not perfect, but they sure are cute! And tasty! But this does inspire me to work on my icing skills.
What do you think about these lemon slice cookies? What other candy would translate to a good cookie?
[yumprint-recipe id='36']