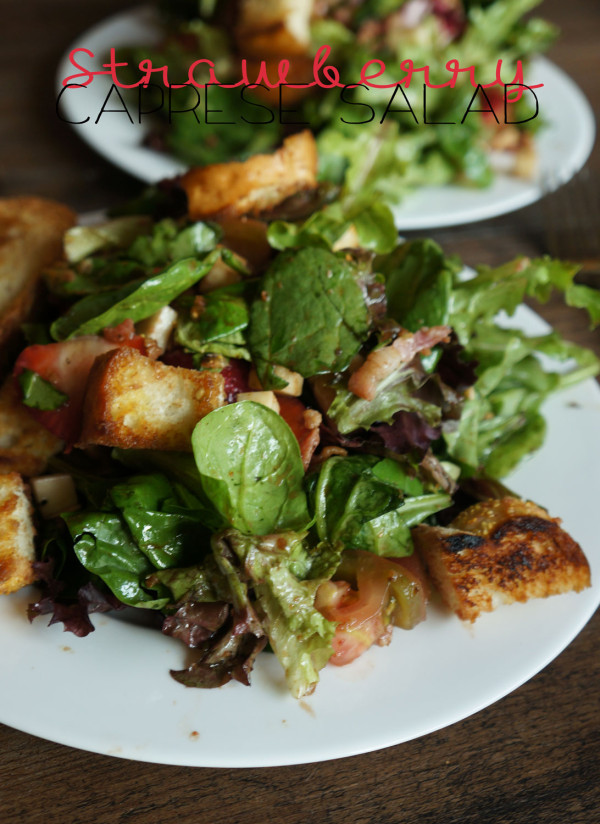 I love salads, but I am actually a little intimidated to make them at home. Restaurant salads include a variety of ingredients that 1) I normally wouldn't pair together, or, 2) don't keep on hand. If you told me to go make a salad right now all I could throw together is lettuce, cherry tomatoes, and baby carrots.
Which is why whenever I make a salad at home I default to a classic: the caprese. A traditional caprese salad is usually just fresh mozzarella, tomato slices, and basil. For a little jazzed up version I added fresh strawberries and crispy pancetta.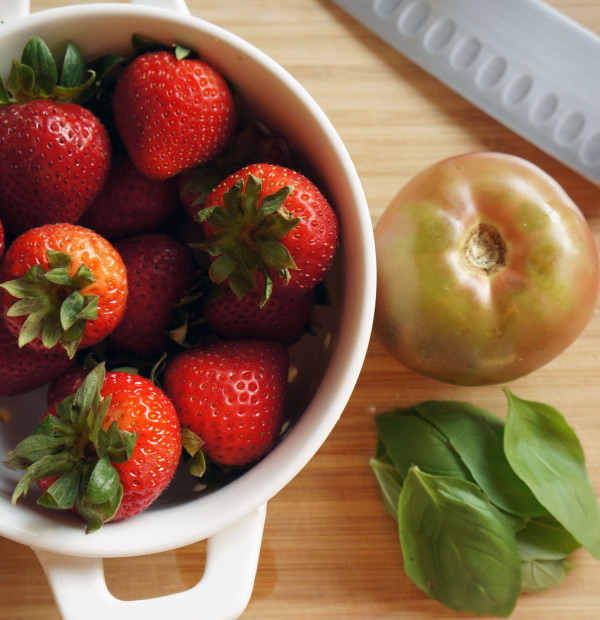 I started with a few strawberries I had left over from the farmers market, a plump tomato, and some freshly picked basil.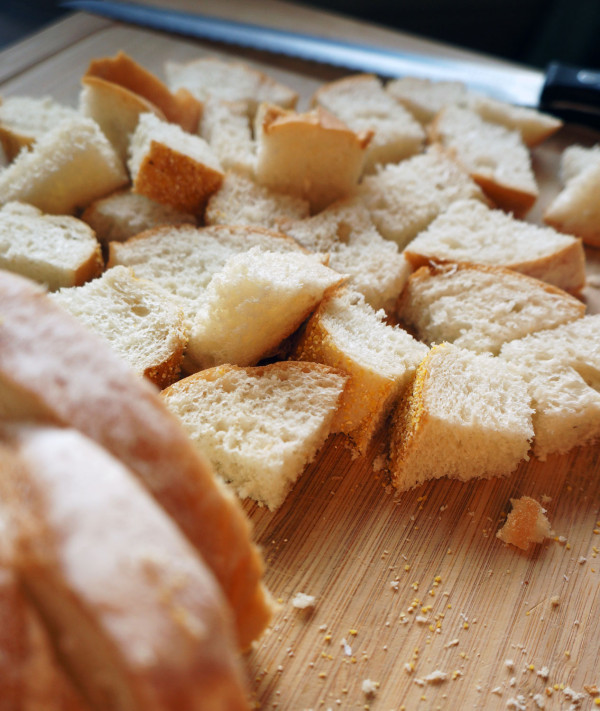 I also cubed up some left over bread, tossed them in a bit of olive oil and toasted them in the oven until they were crunchy and golden brown.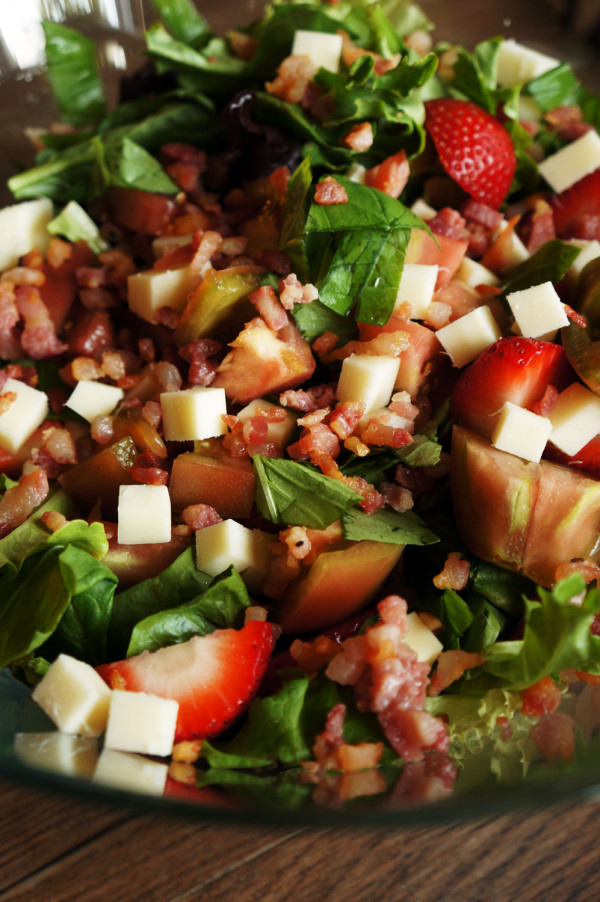 And I threw in the meat so that my husband would think of this as a meal and not just a side. I browned a small package of pancetta that I picked up in the deli section of my grocery store. If you want to make this recipe and can't find pancetta, bacon would be the prefect substitute.
For the dressing I stuck with a simple homemade balsamic. There is so much flavor from the strawberries, tomatoes, and basil, you don't really need anything too extravagant. To make the balsamic dressing I mixed 2 parts oil with 1 part balsamic, then added salt, pepper, and minced garlic to taste.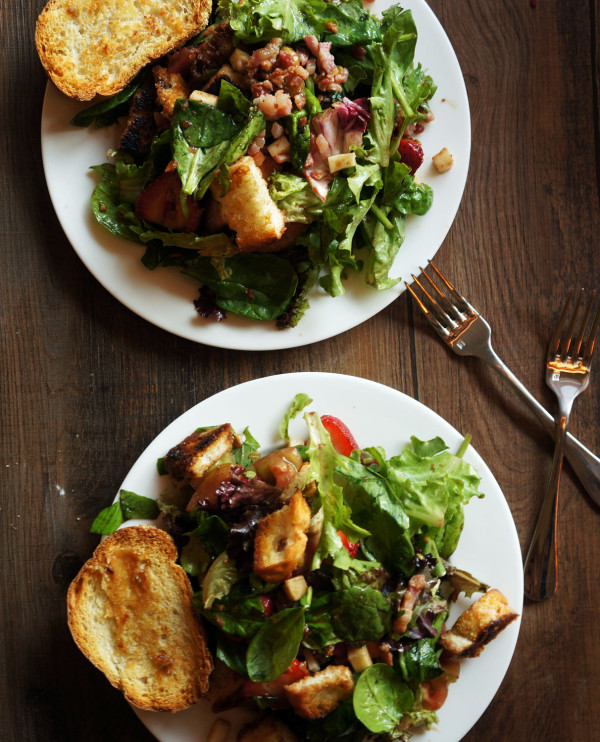 Then mix it all up and you got yourself a beautiful, and filling, salad!
[yumprint-recipe id='27']